Maureen gets a few aural slices of life at Gnosis College before getting on the trail of her quarry.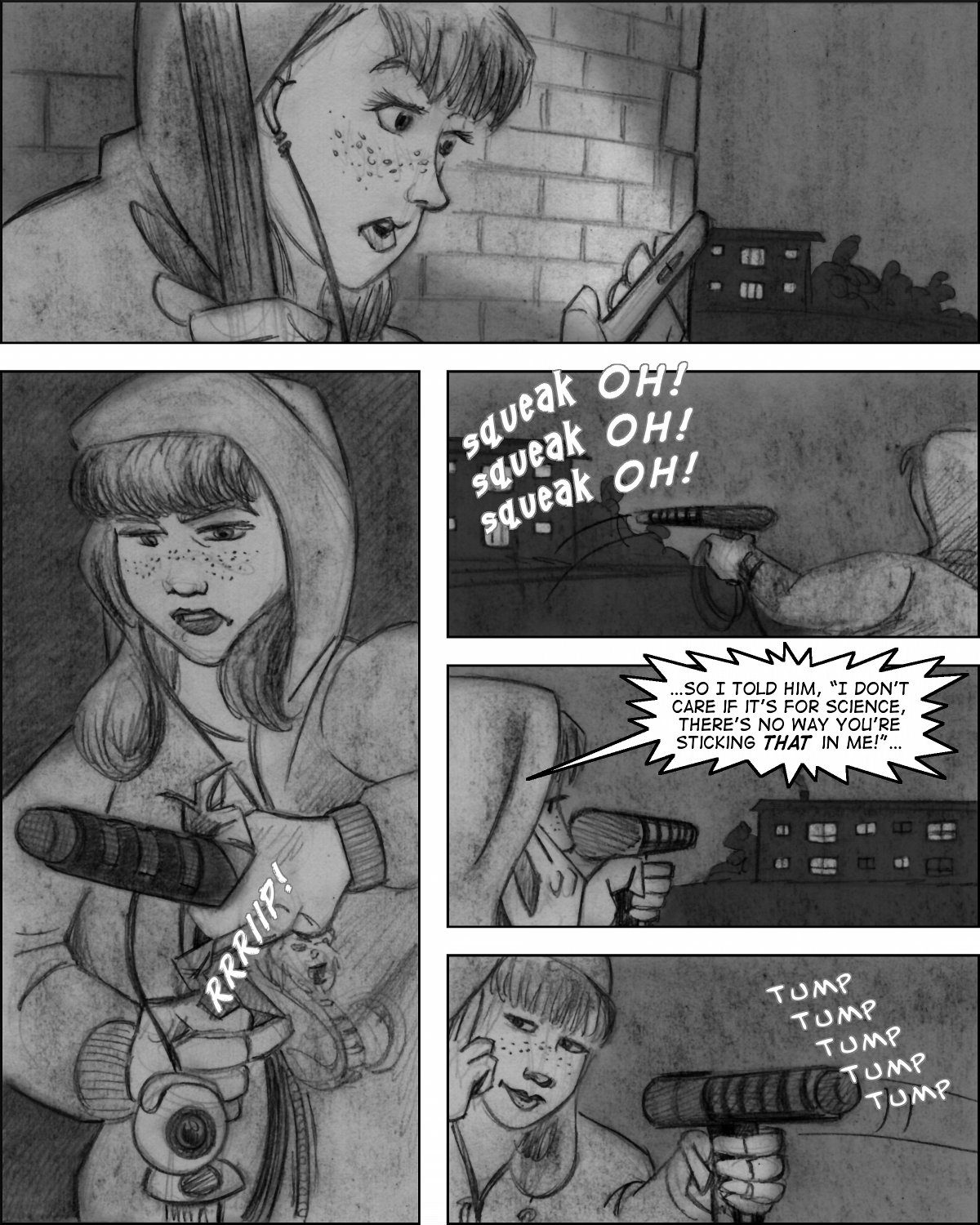 (Click on the image for larger size.

Progress in Research: Chapter Three, Page Twelve written and commissioned by Dr. Faustus of EroticMadScience.com and drawn by Lon Ryden is published under a Creative Commons Attribution-NonCommercial-NoDerivs 3.0 Unported License.)
Maureen manifests Diana the Huntress…
…only with a shotgun microphone rather than a bow.