The hunt continues into the darkened corridors of Feynman Hall.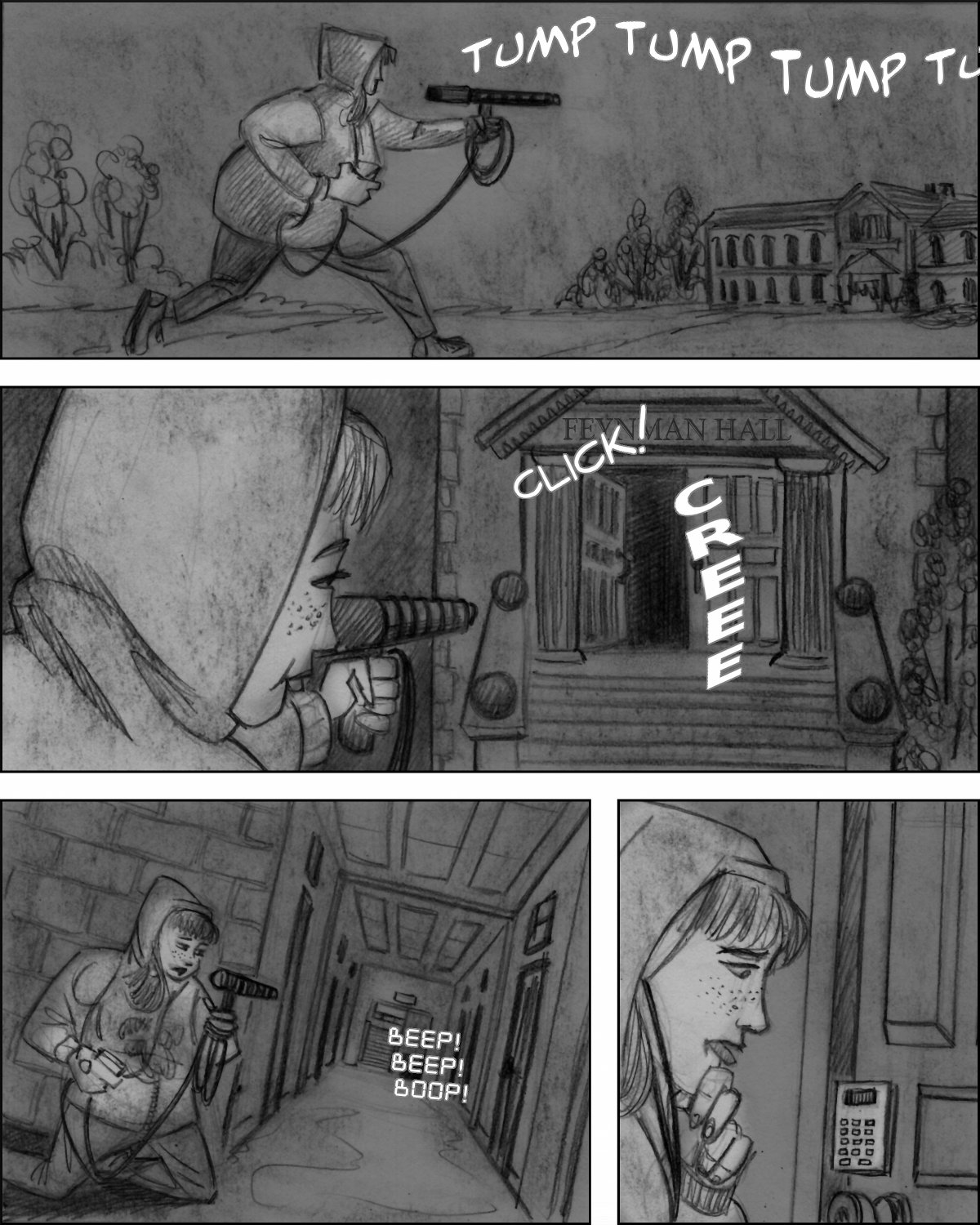 (Click on the image for larger size.

Progress in Research: Chapter Three, Page Thirteen written and commissioned by Dr. Faustus of EroticMadScience.com and drawn by Lon Ryden is published under a Creative Commons Attribution-NonCommercial-NoDerivs 3.0 Unported License.)
The theme of Artemis seems appropriate.
It seems worth noting that Renoir's Diana, presented here as an ideal female type, has a body-type much more like that of Maureen than is typical for "ideals" of today.