Maureen snaps Aloysius out of it.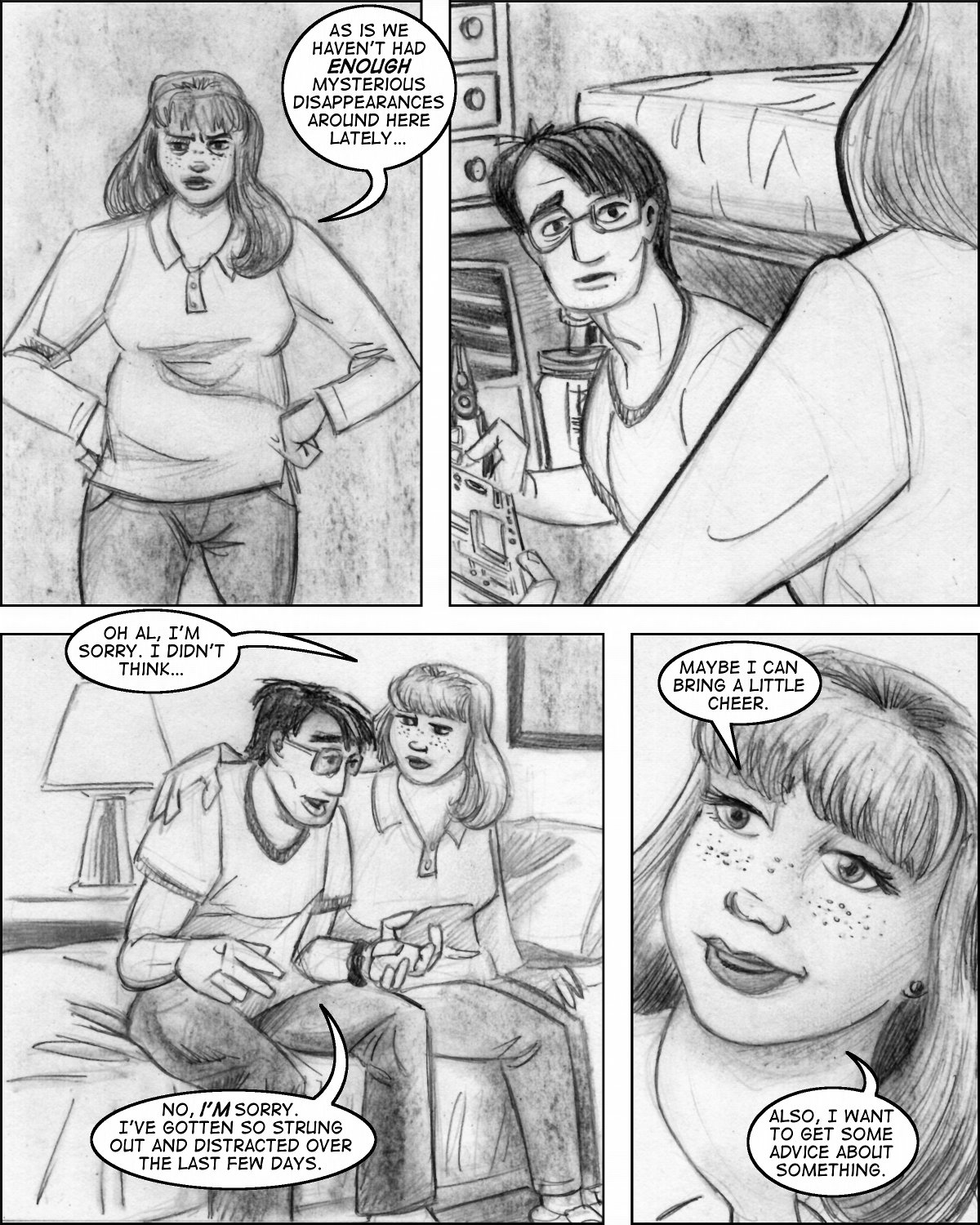 (Click on the image for larger size.

Progress in Research: Chapter Three, Page Seventeen written and commissioned by Dr. Faustus of EroticMadScience.com and drawn by Lon Ryden is published under a Creative Commons Attribution-NonCommercial-NoDerivs 3.0 Unported License.)
The theme of a woman consoling a man is a common one in classical painting. Here is an appealing example of one that I found recently.
Cary wasn't known to me before, but he's been of a kind of significance as a teacher of artists whose work has featured at Erotic Mad Science, including both John Everett Millais and Dante Gabriel Rossetti.
This version of the image found here, with thanks to British Paintings for additional biographical detail on Cary.