There is no security which can't be broken.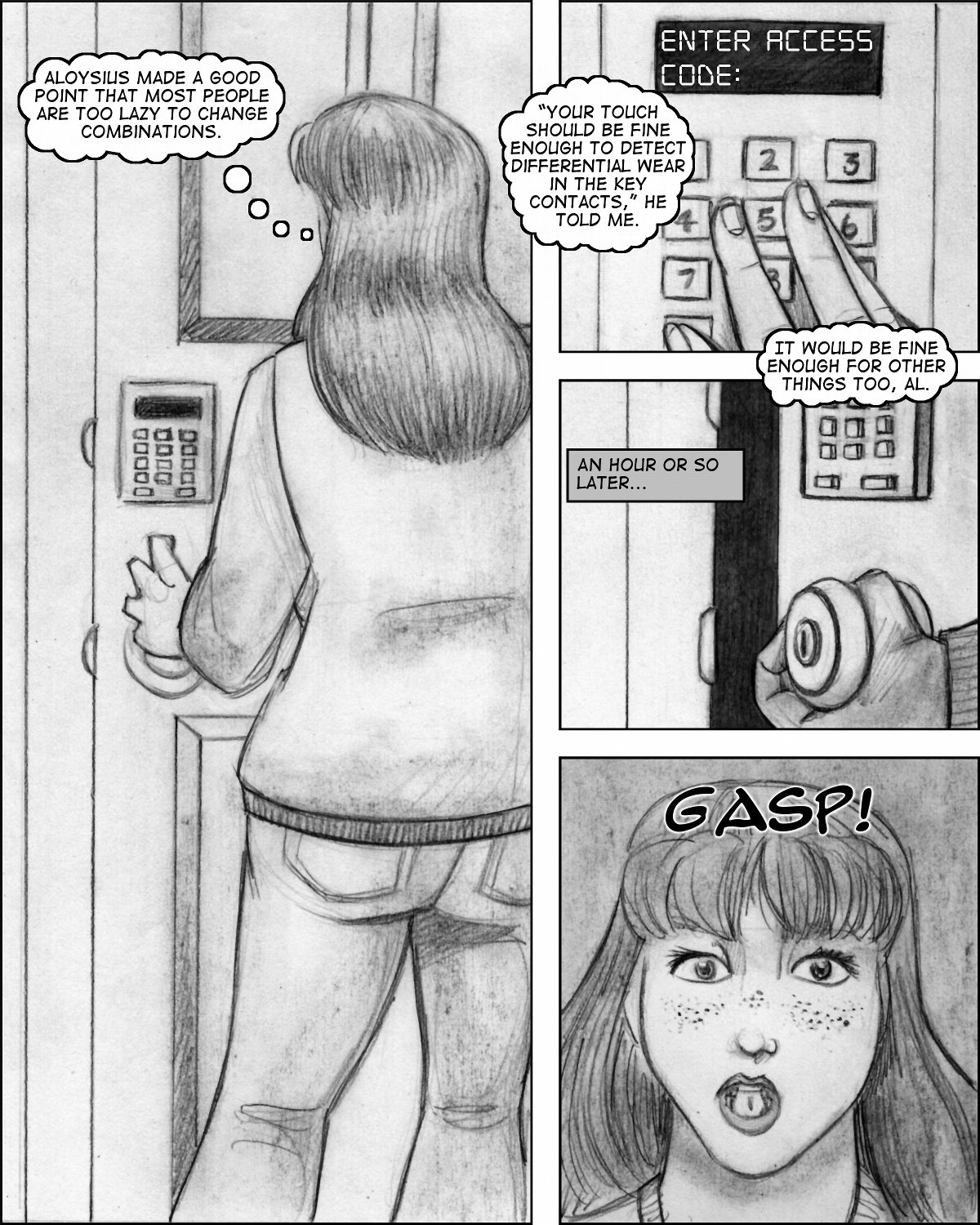 (Click on the image for larger size.

Progress in Research: Chapter Three, Page Eighteen written and commissioned by Dr. Faustus of EroticMadScience.com and drawn by Lon Ryden is published under a Creative Commons Attribution-NonCommercial-NoDerivs 3.0 Unported License.)
Maureen's tireless curiosity has a Pandora-like feel to it.
Waterhouse was a pre-Raphaelite painter whose work has found a home here before at Erotic Mad Science.