Aloysius prepares to enter his machine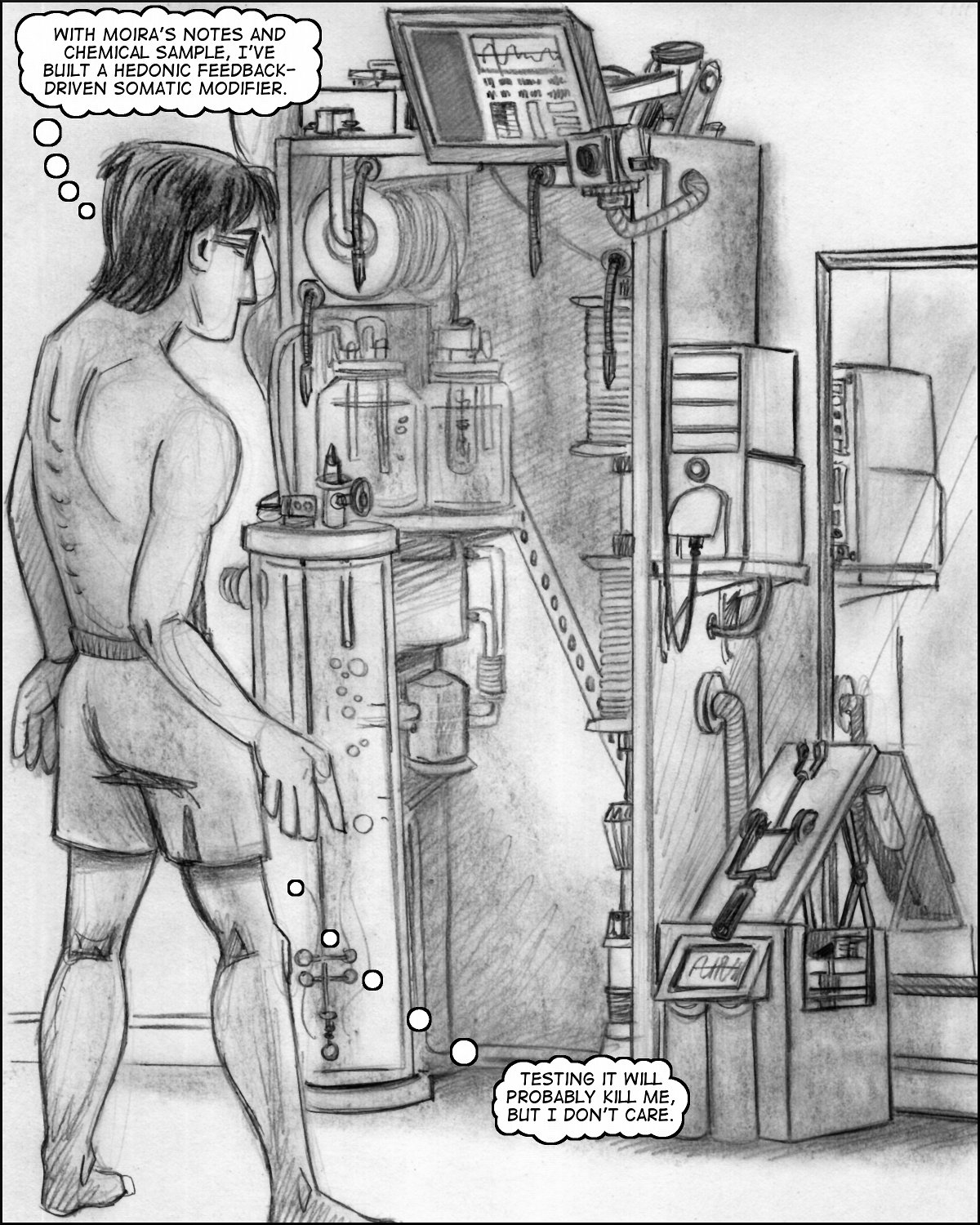 (Click on the image for larger size.

Progress in Research: Chapter Three, Page Twenty-One written and commissioned by Dr. Faustus of EroticMadScience.com and drawn by Lon Ryden is published under a Creative Commons Attribution-NonCommercial-NoDerivs 3.0 Unported License.)
Although Aloysius's machine is much smaller, in its potential man-eating dangerousness it somehow makes me think of the giant machines of the Lower City in Fritz Lang's Metropolis, that locus classicus of mad science.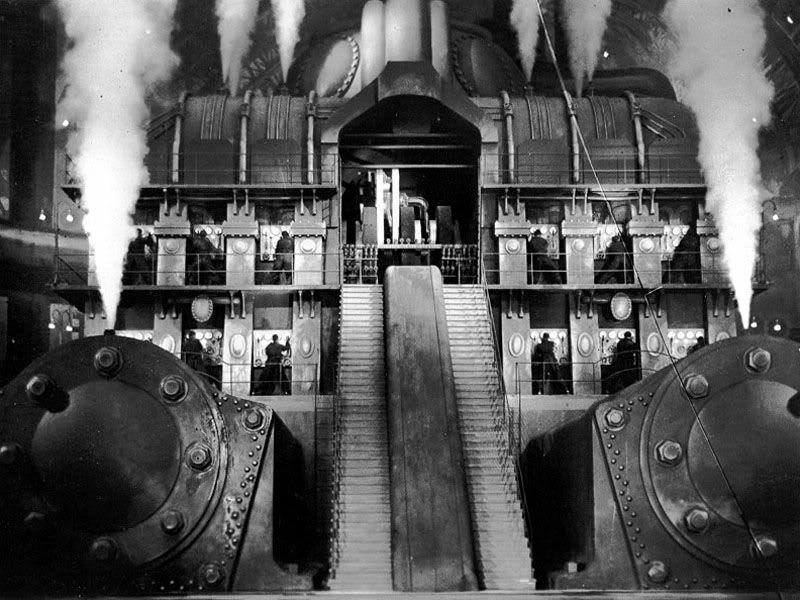 Image found here, in a cool essay about Brigitte Helm and Metropolis. Check out some of its amazing animated gifs.
In the meantime, take care, Aloysius!