Ouch!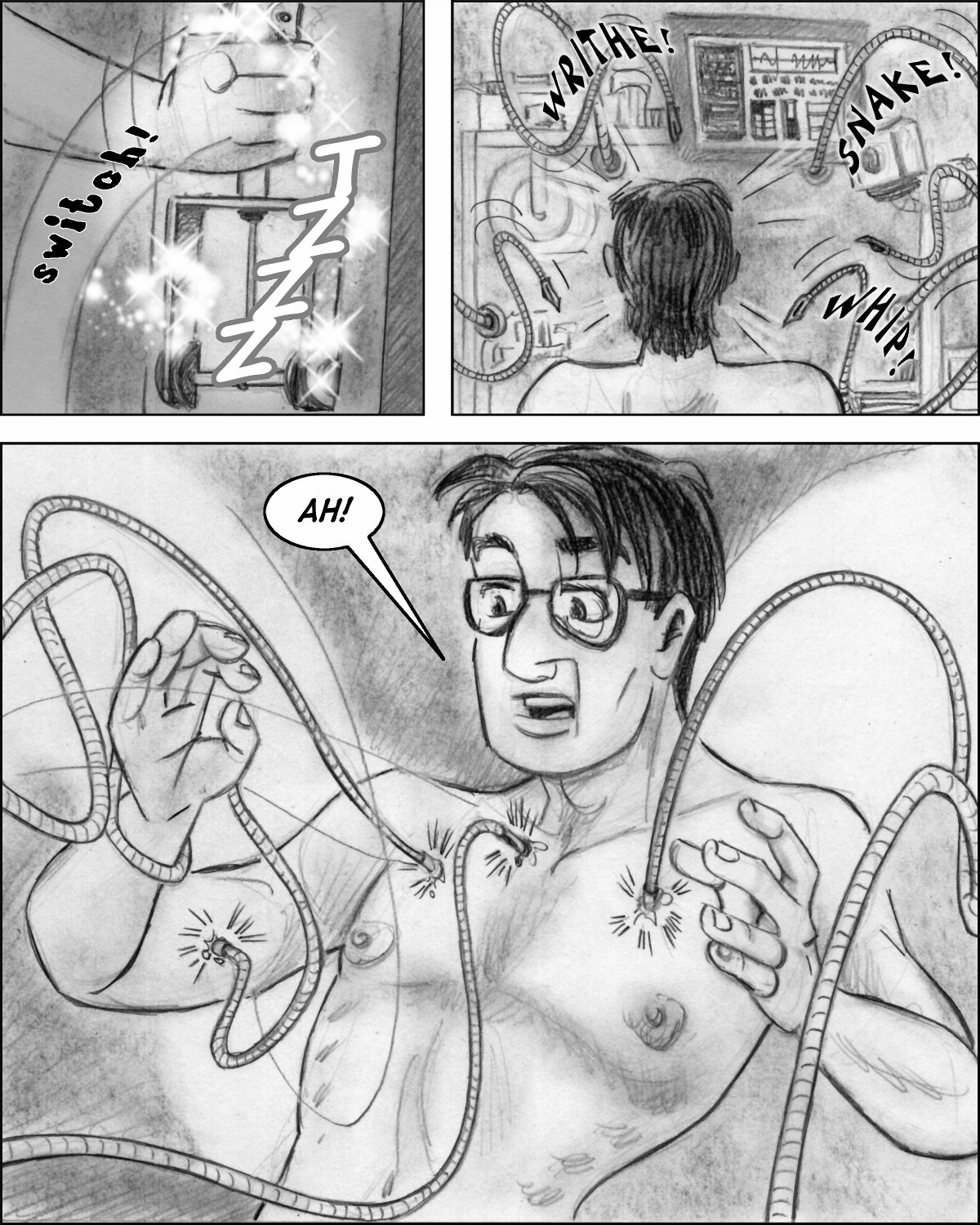 (Click on the image for larger size.

Progress in Research: Chapter Three, Page Twenty-Two written and commissioned by Dr. Faustus of EroticMadScience.com and drawn by Lon Ryden is published under a Creative Commons Attribution-NonCommercial-NoDerivs 3.0 Unported License.)
What's going on here reminds me of an image not from mad science but from real science, to wit: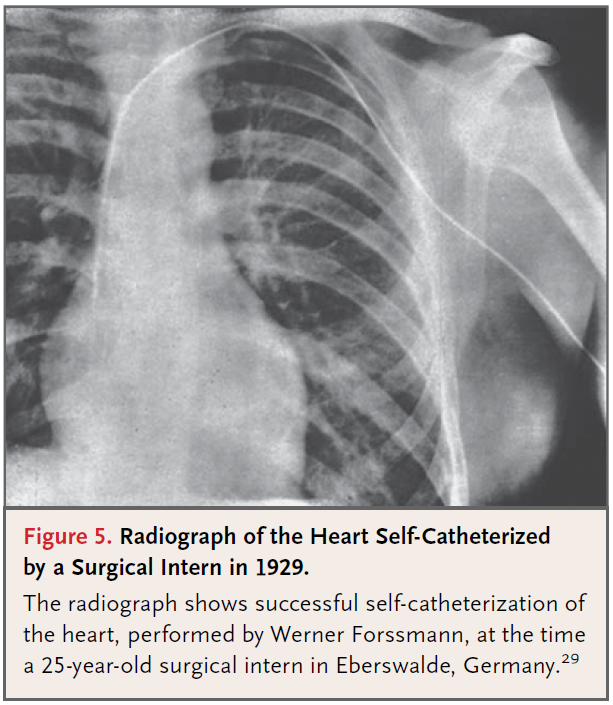 Yes, that right. It's scientist who stuck a catheter into his own heart. For science. (The image is from El Blog de Cardiología.) The scientist was Dr. Werner Forssmamn, and there is an article at Cracked.com, aptly titled "The 6 Most Badasss Stunts Ever Pulled in the Name of Science" which explains what happened.
Without any supervision, advice, or regard for that concept you call "survival," he cut a hole in his arm and pushed a catheter all the way up the limb and jammed it into his still-living heart.

A female nurse had volunteered for the procedure, and while he wouldn't risk anyone else (perhaps shouting "Dammit, it's too dangerous!"), he needed her to hand him the necessary surgical tools. So he laid her on the surgical table, gave her a painkiller, then performed the procedure on himself while she wasn't looking. That's right, this guy shoved two feet of cable into his own cardiac system as a sleight-of-hand trick, thereby permanently upstaging David Copperfield 27 years before he was even born.

He then walked–WALKED, mind you–with a tube hanging out of his fucking heart like some kind of price tag to the X-Ray room and presumably said "Hey guys, check out what I just did."
He got a Nobel Prize, eventually. But I'm wondering about that nurse who volunteered for the procedure. She seems to me like a real-world Kitty Carroll if there ever was such.
Sigh.