The agonies of transformation.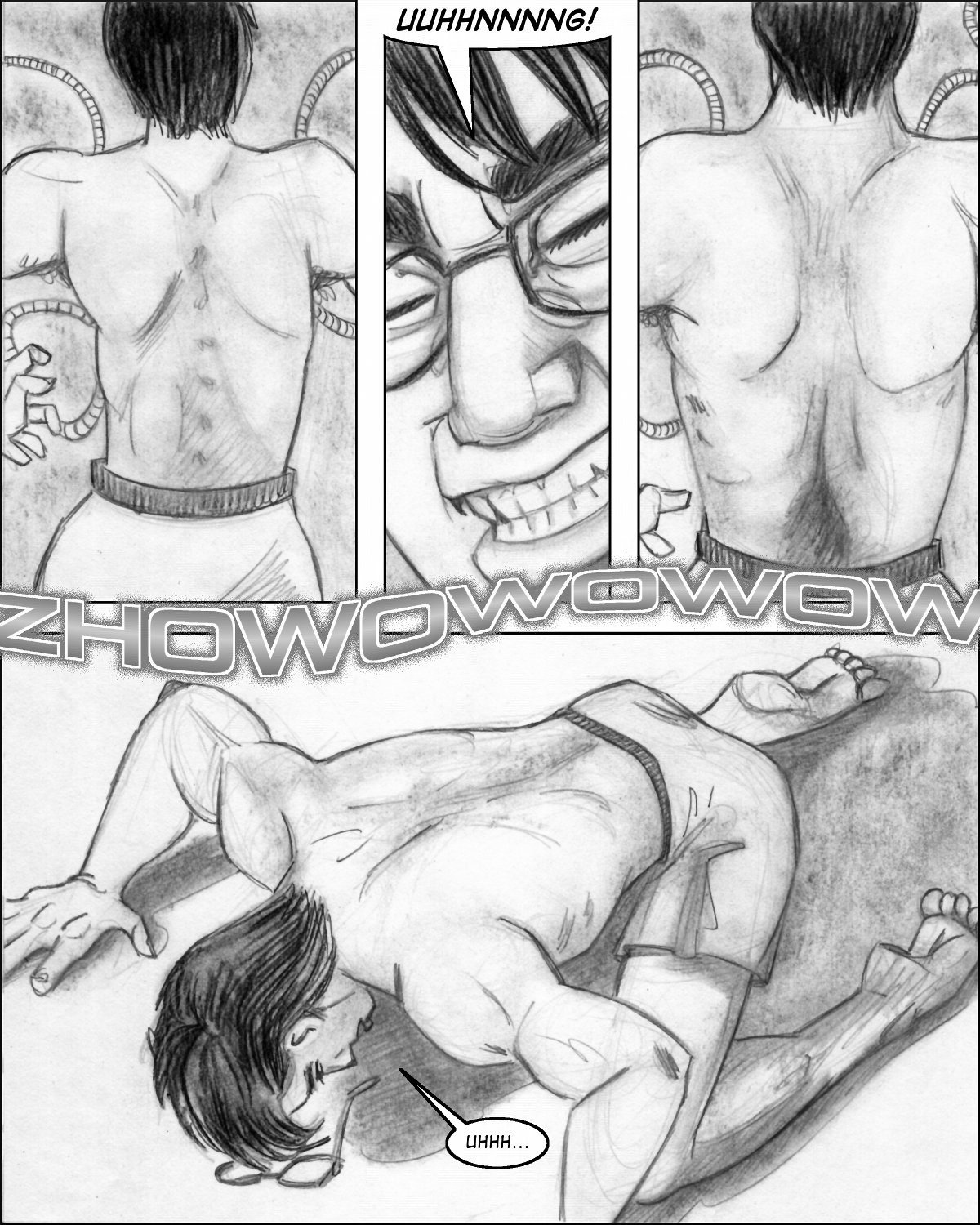 (Click on the image for larger size.

Progress in Research: Chapter Three, Page Twenty-Three written and commissioned by Dr. Faustus of EroticMadScience.com and drawn by Lon Ryden is published under a Creative Commons Attribution-NonCommercial-NoDerivs 3.0 Unported License.)
As Grant Morrison reminds us in his history of the superhero Supergods, writers of Silver Age Superman comics reacted to the emasculating imposition of the Comics Code by going all weird and, among other things, subjecting Superman's reporter buddy Jimmy Olsen to every sort of strange transformation, including transformation into various sorts of enhanced beings.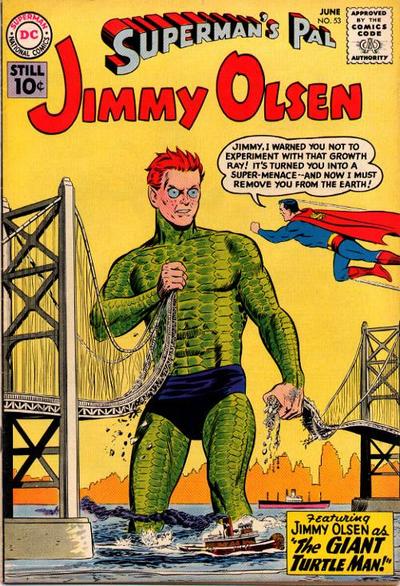 An homage thus, and found at Comic Book Resources.