Chapter Four of Progress in Research is a little on the long side, and so I'm starting it a day early (I doubt anyone will mind) with the cover, which shows Maureen putting her technological discovery from the previous chapter to good use.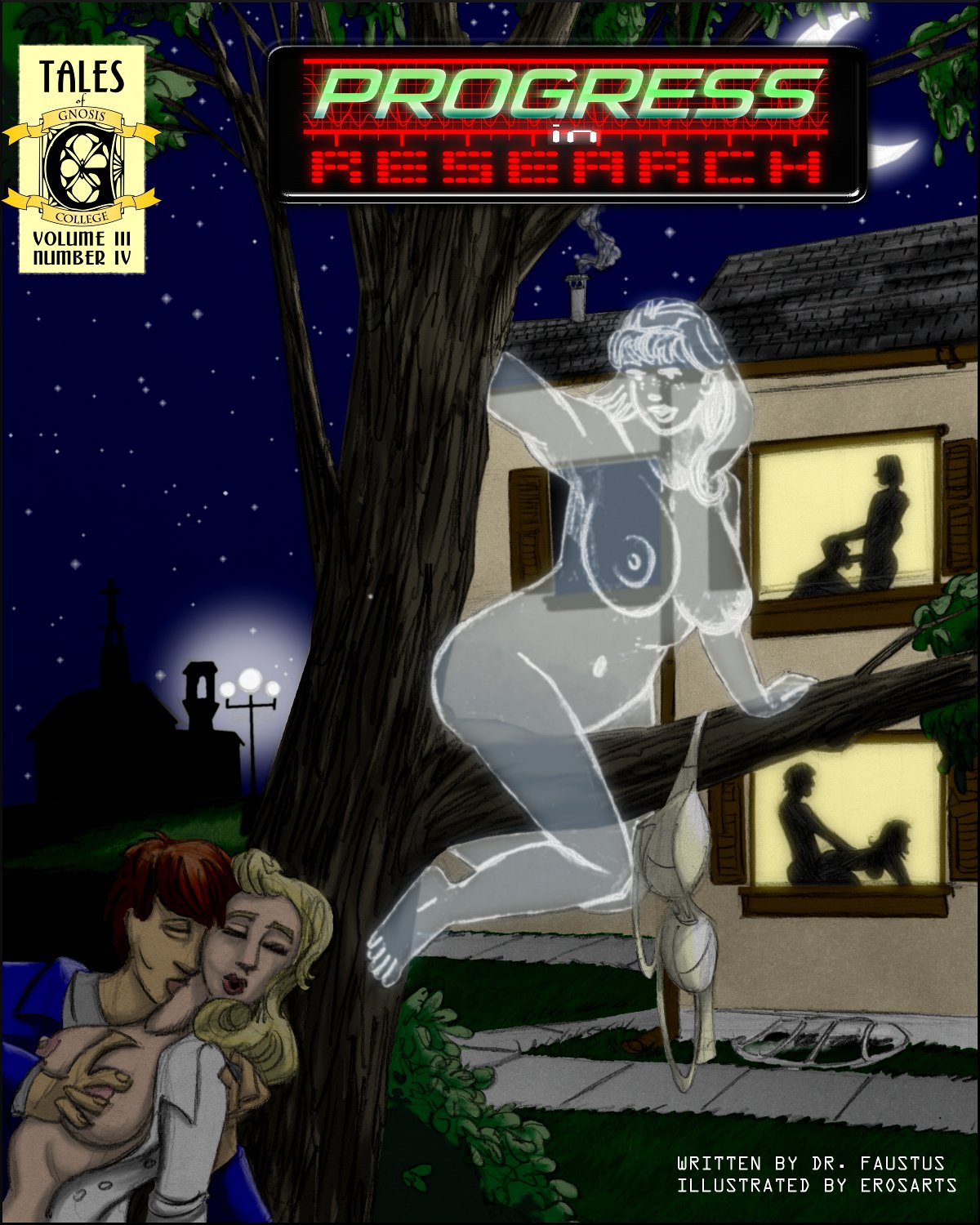 (Click on the image for larger size.

Progress in Research: Chapter Four, Cover written and commissioned by Dr. Faustus of EroticMadScience.com and drawn by Lon Ryden is published under a Creative Commons Attribution-NonCommercial-NoDerivs 3.0 Unported License.)
Maureen's au naturel condition suggests to me Lady Godiva. A classic image:
Image source Wikipedia. You go, Maureen!