In which our new, improved Aloysius goes a-bathing, and attracts favorable attention.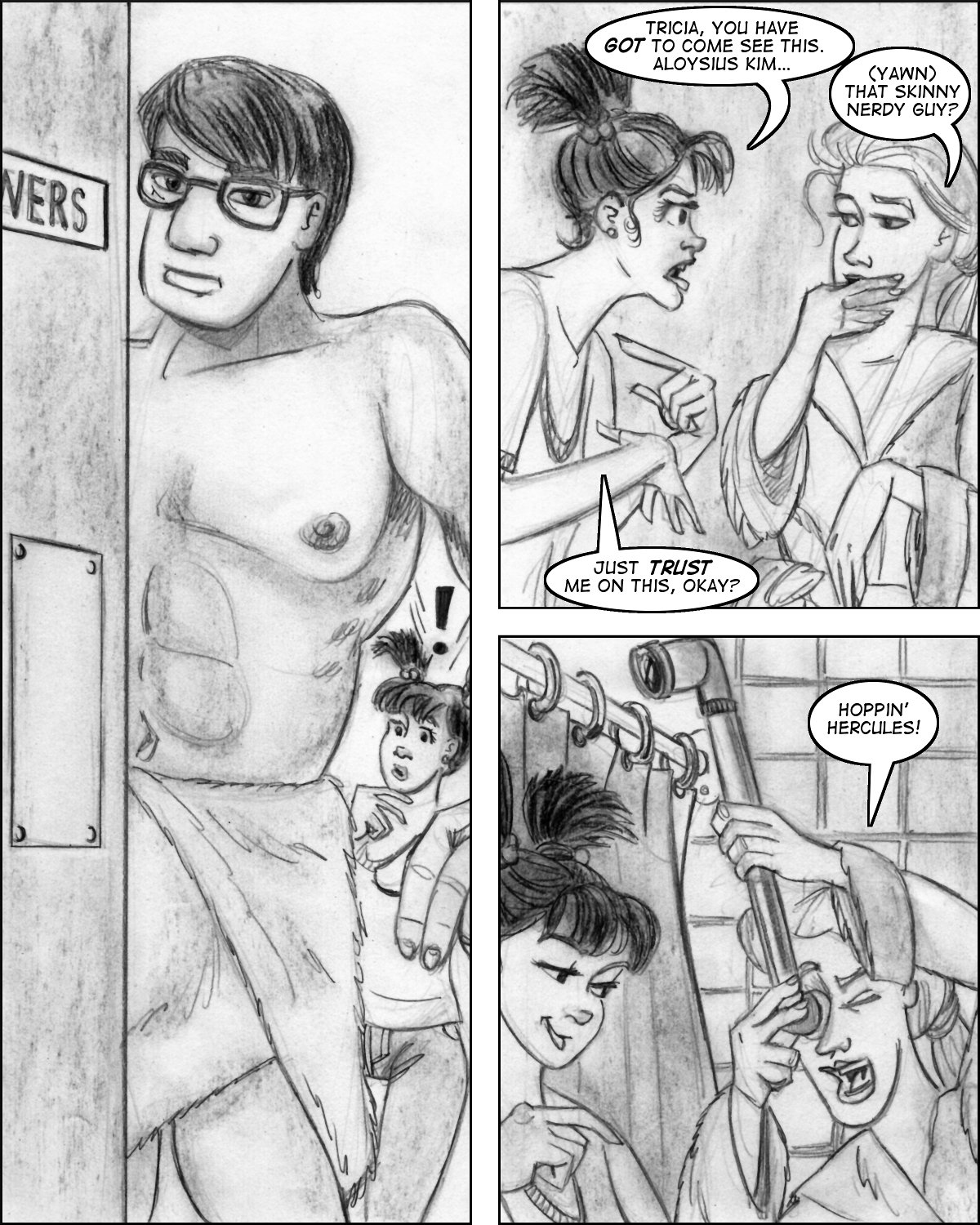 (Click on the image for larger size.

Progress in Research: Chapter Four, Page One written and commissioned by Dr. Faustus of EroticMadScience.com and drawn by Lon Ryden is published under a Creative Commons Attribution-NonCommercial-NoDerivs 3.0 Unported License.)
Hercules and the showers brings to mind a truly heroic piece of sculpture, the Farnese Hercules from the Baths of Caracalla.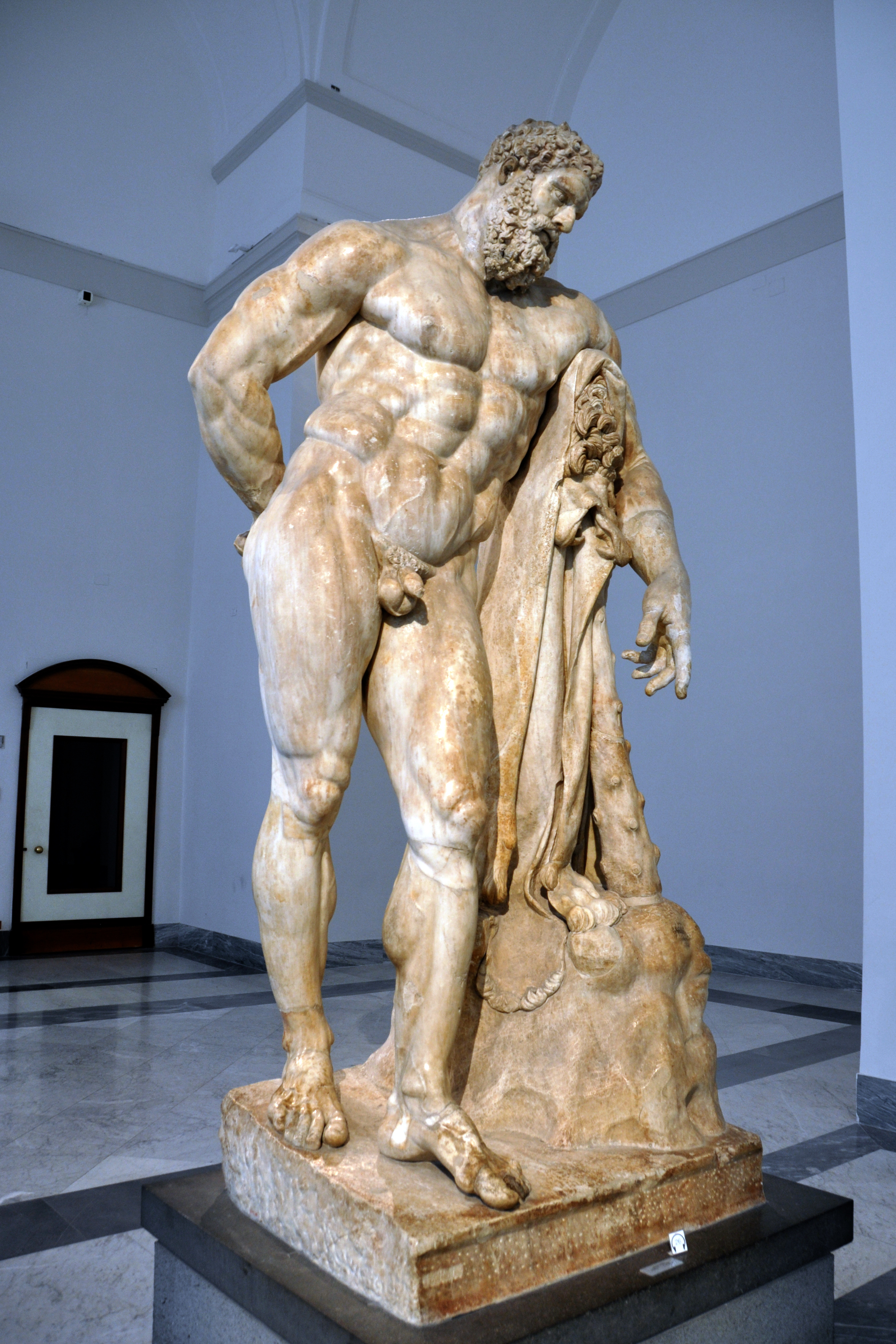 Impressive, but I cannot help but note that Aloysius, thanks to applied mad science, is better hung.