Meanwhile, back in the dungeon at St. Mary Magdalene College, Willie seems to have gotten Waite's body into rather a spot of trouble.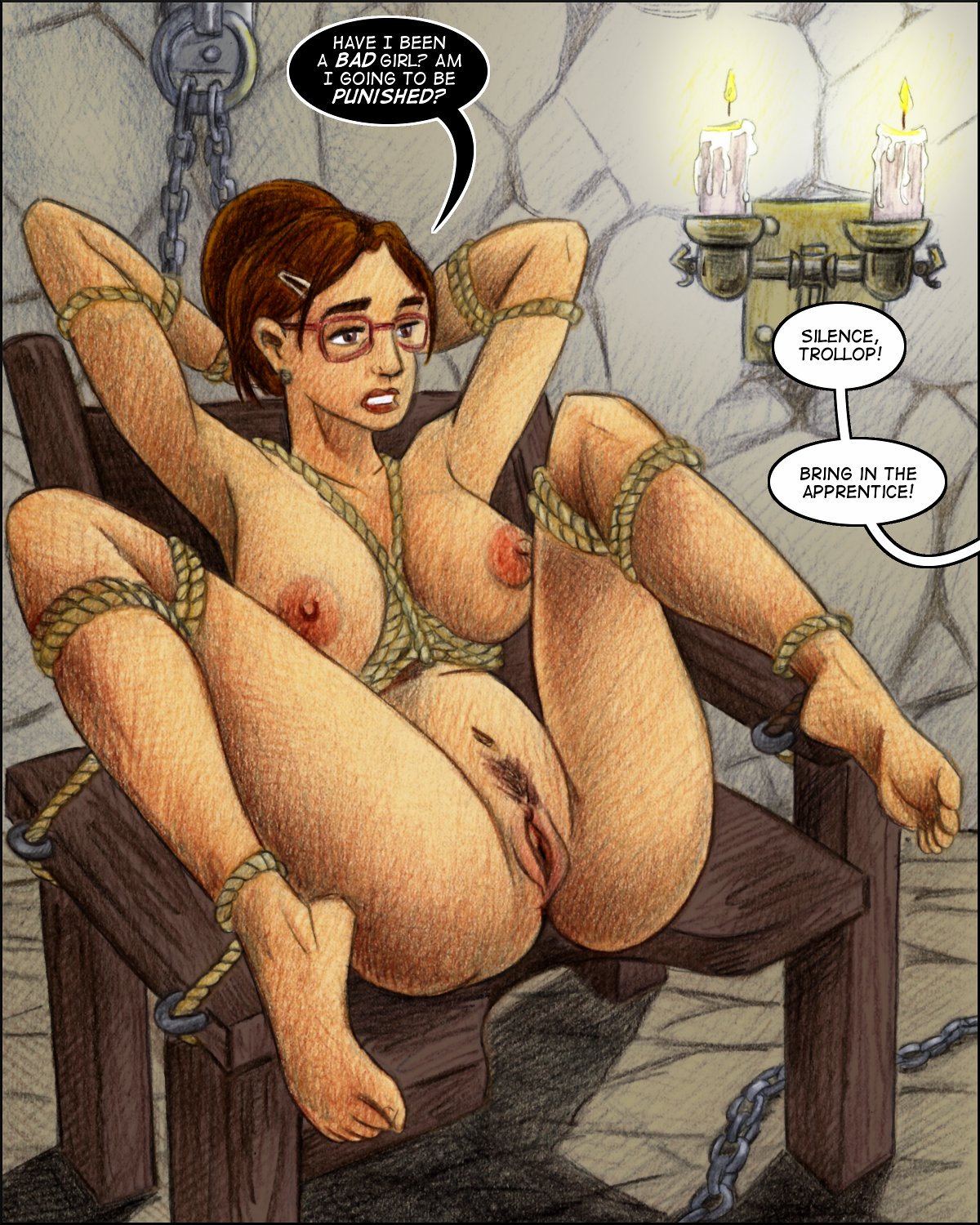 (Click on the image for larger size.

Progress in Research: Chapter Four, Page Nineteen written and commissioned by Dr. Faustus of EroticMadScience.com and drawn by Lon Ryden is published under a Creative Commons Attribution-NonCommercial-NoDerivs 3.0 Unported License.)
Those nuns! It's an old story.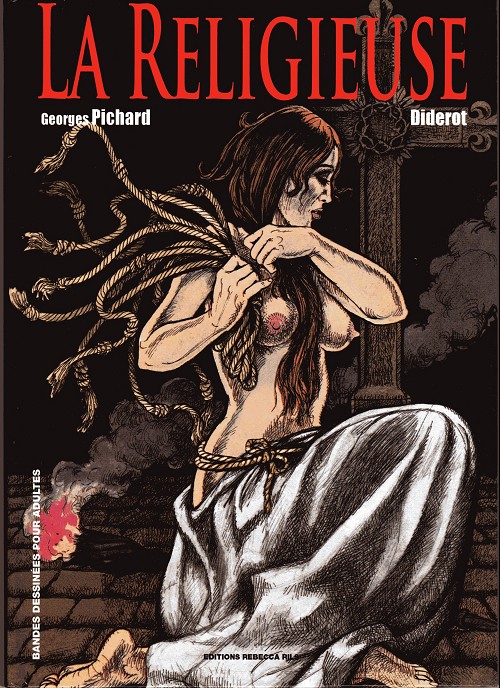 From a French comic book adaptation of Diderot's La religieuse, apparently available for sale here.