♫ Laundry day…see you there… ♫…oh wait, wrong mad science story. Still, it is laundry day for two of our characters.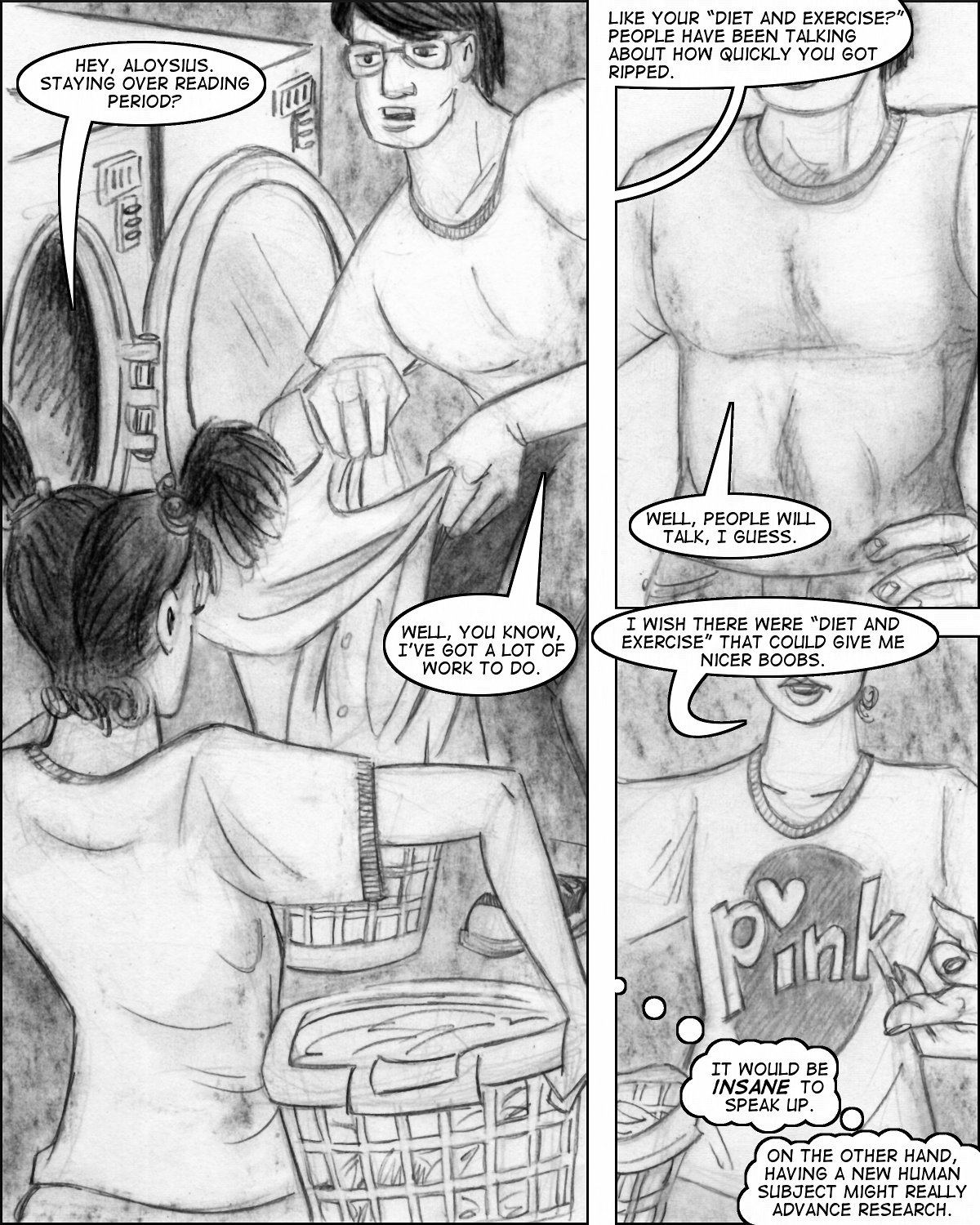 (Click on the image for larger size.

Progress in Research: Chapter Five, Page Eight written and commissioned by Dr. Faustus of EroticMadScience.com and drawn by Lon Ryden is published under a Creative Commons Attribution-NonCommercial-NoDerivs 3.0 Unported License.)
Since it is laundry day, what better opportunity for me celebrate further that strange little erotic sub-genre — the girl on the washing machine!
Image found at Vixen on the Loose.