I lose stuff in the wash, too.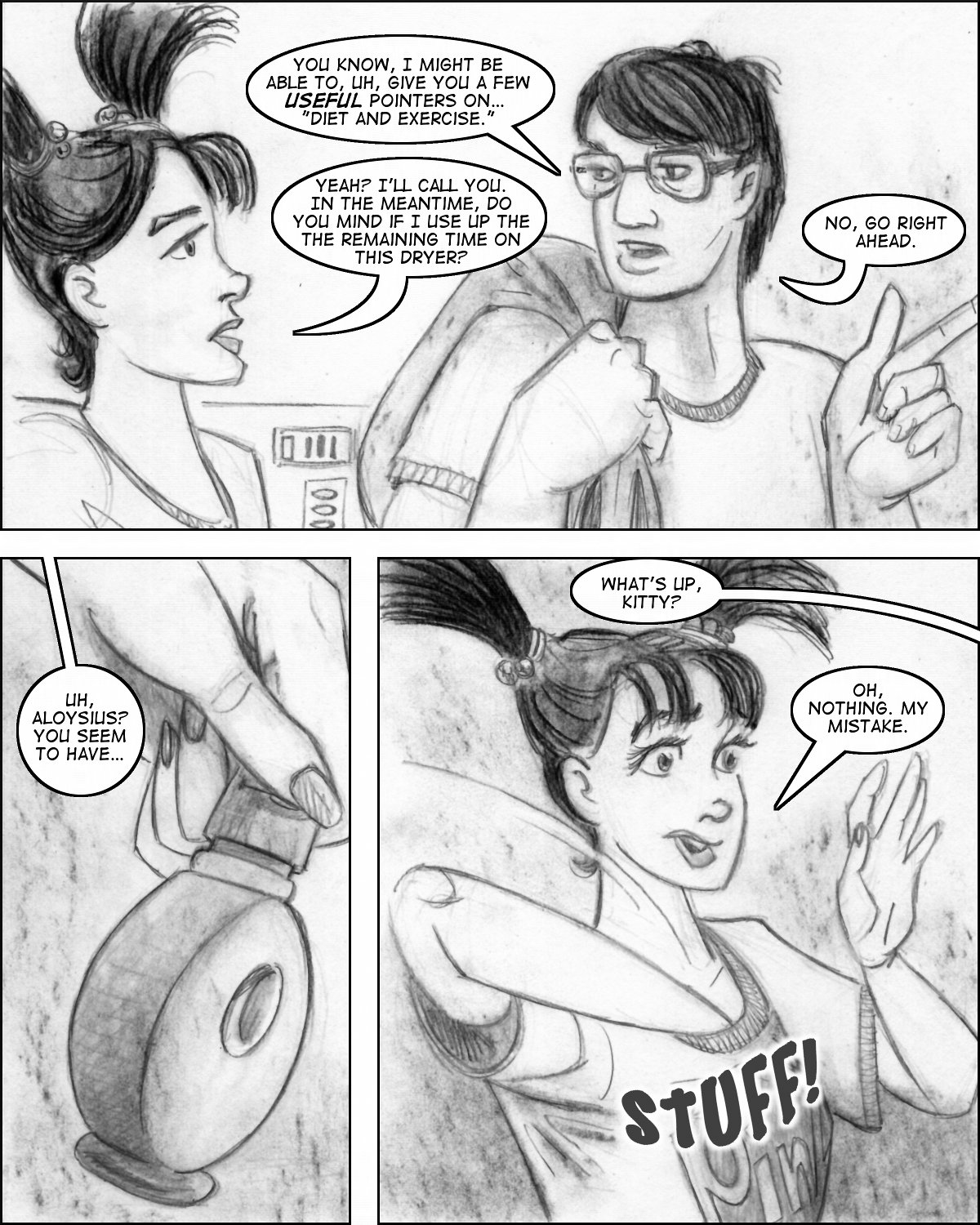 (Click on the image for larger size.

Progress in Research: Chapter Five, Page Nine written and commissioned by Dr. Faustus of EroticMadScience.com and drawn by Lon Ryden is published under a Creative Commons Attribution-NonCommercial-NoDerivs 3.0 Unported License.)
As long as we're going with the "girls and washing machines" theme, let's run with Madalina Gehnea on one.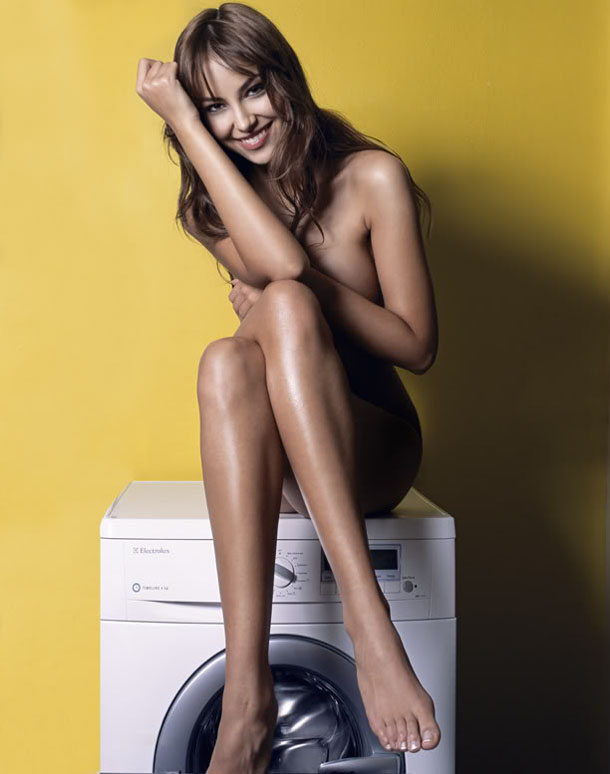 A source exists, but one so obnoxious on so many levels that I'm going to decline to give a link.