A colloquy over the stolen potion ensues.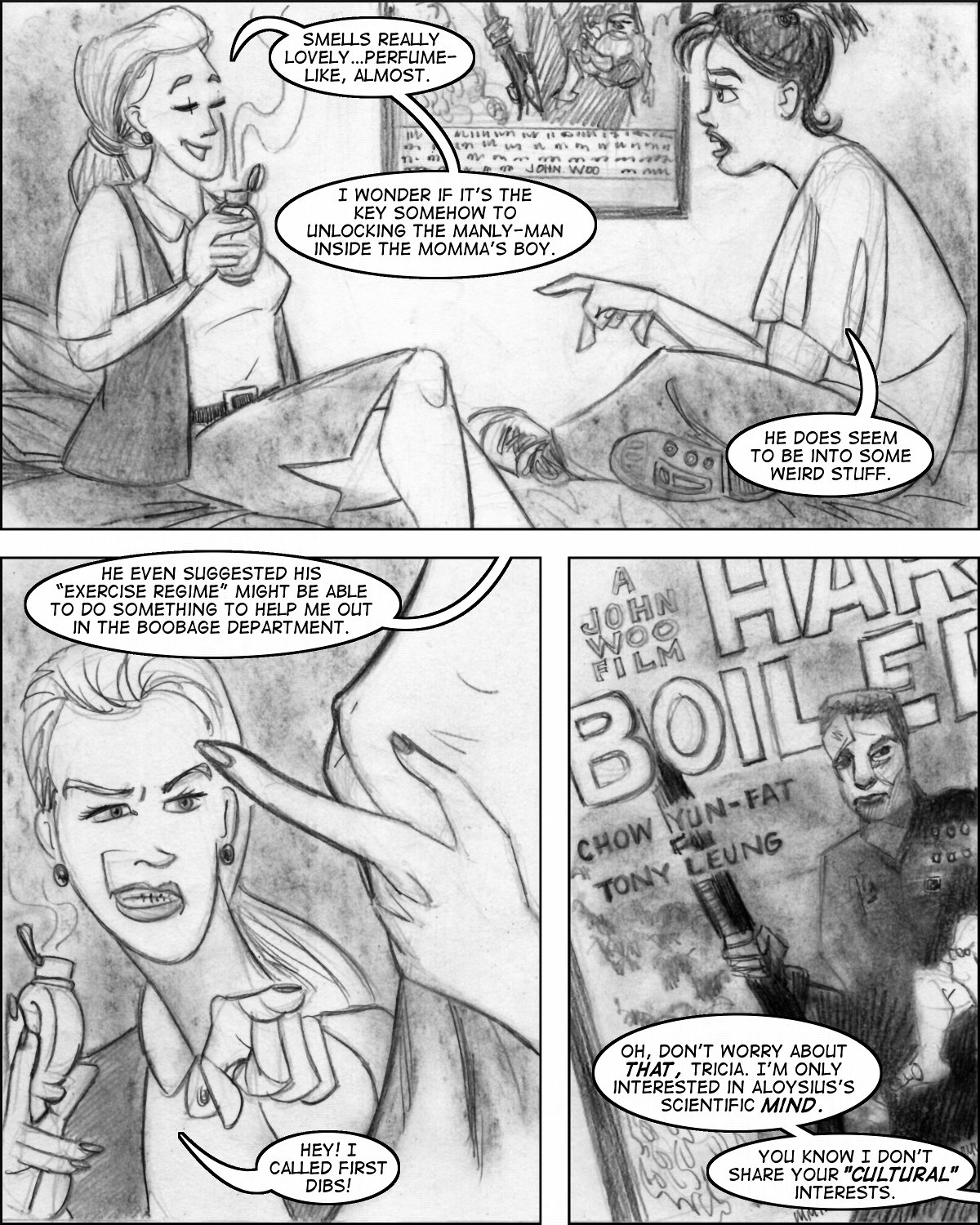 (Click on the image for larger size.

Progress in Research: Chapter Five, Page Ten written and commissioned by Dr. Faustus of EroticMadScience.com and drawn by Lon Ryden is published under a Creative Commons Attribution-NonCommercial-NoDerivs 3.0 Unported License.)
For my part, the cultural tastes of my girl Tricia are rather appealing. Here's a real-world version of the poster on her wall.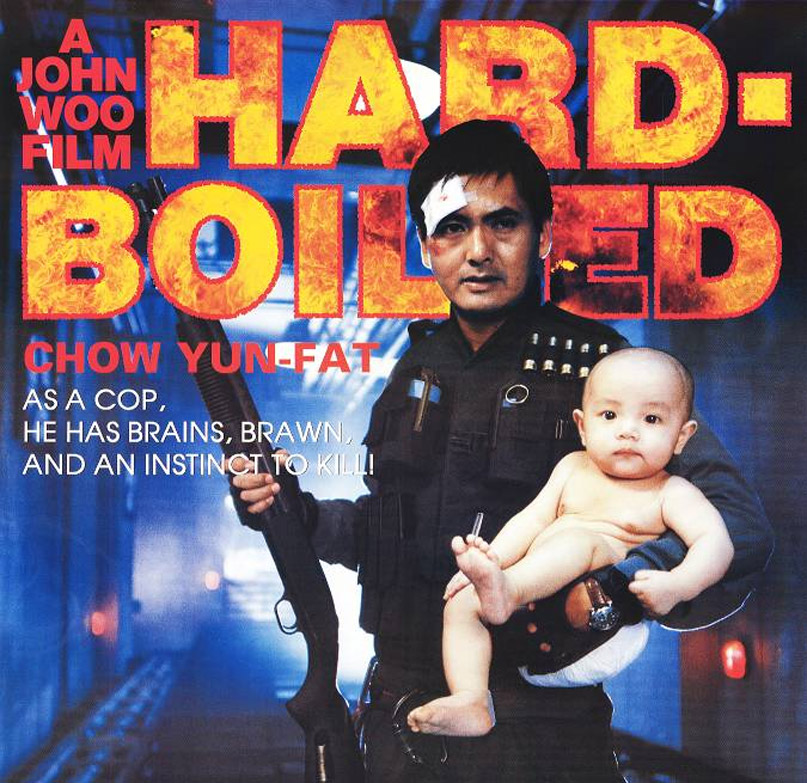 I mean, it's a movie containing a forty-minute gunfight inside a hospital! What's not to love? Poster source here.