You just knew that Strangeays had this as a menu item.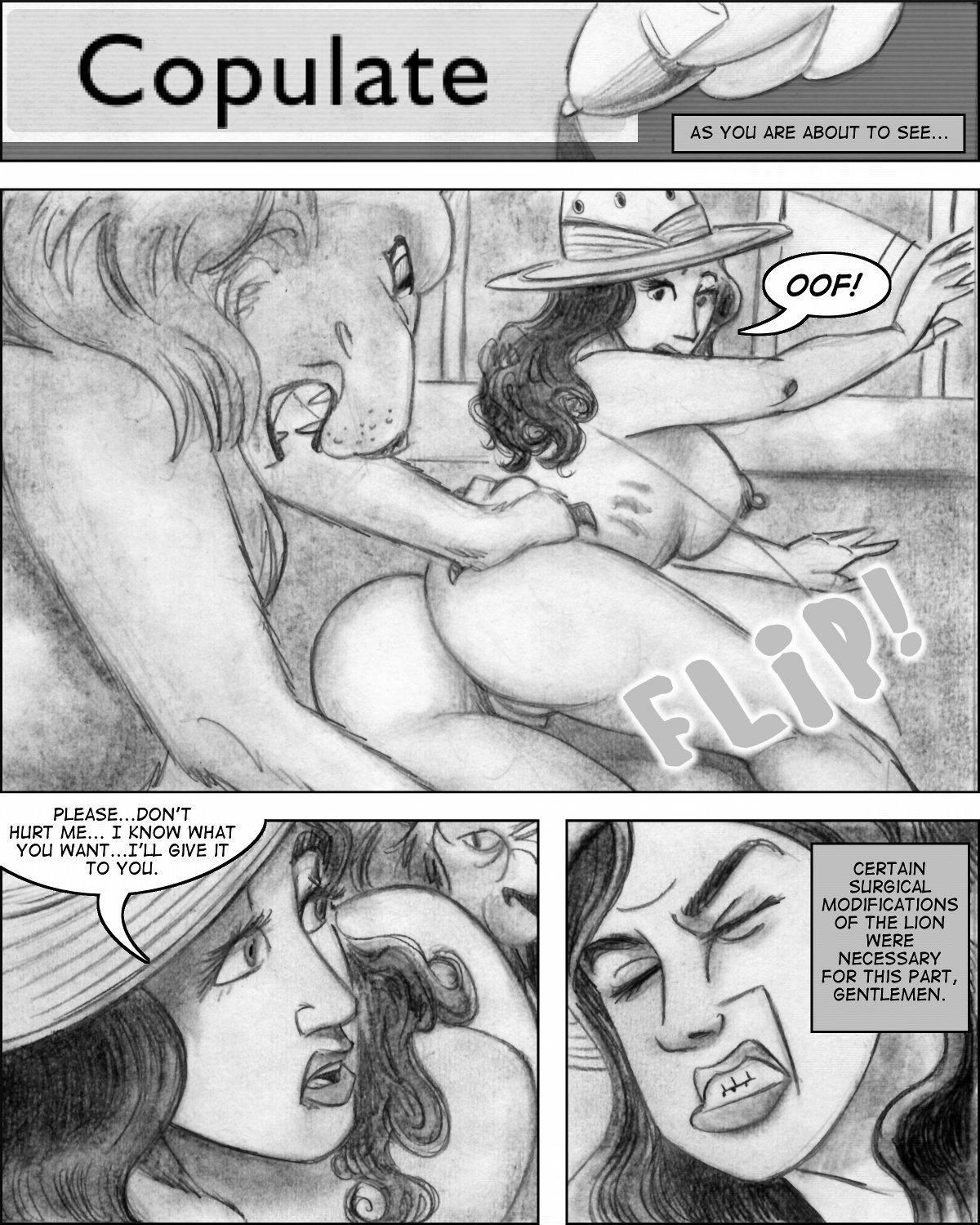 (Click on the image for larger size.

Invisible Girl, Heroine: Chapter Two, Page Eighteen written and commissioned by Dr. Faustus of EroticMadScience.com and drawn by Lon Ryden is published under a Creative Commons Attribution-NonCommercial-NoDerivs 3.0 Unported License.)
A real-world biological illustration is available to explain why surgical modification of the lion was considered desirable.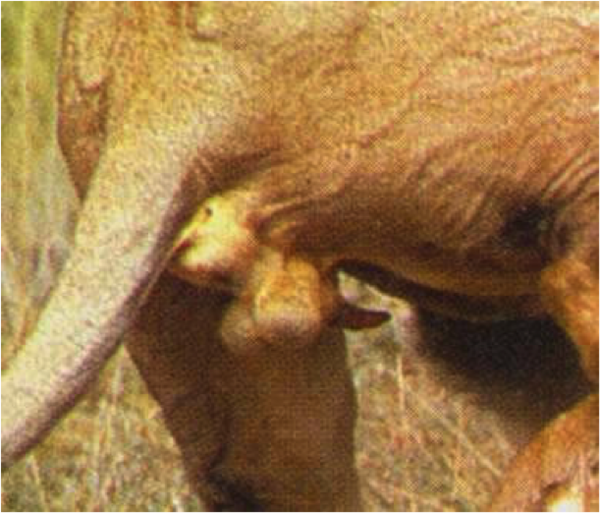 =
Image found at a Funny or Die article "Junk of the Animal Kingdom."