Trouble for yet another one of our heroines, it would seem.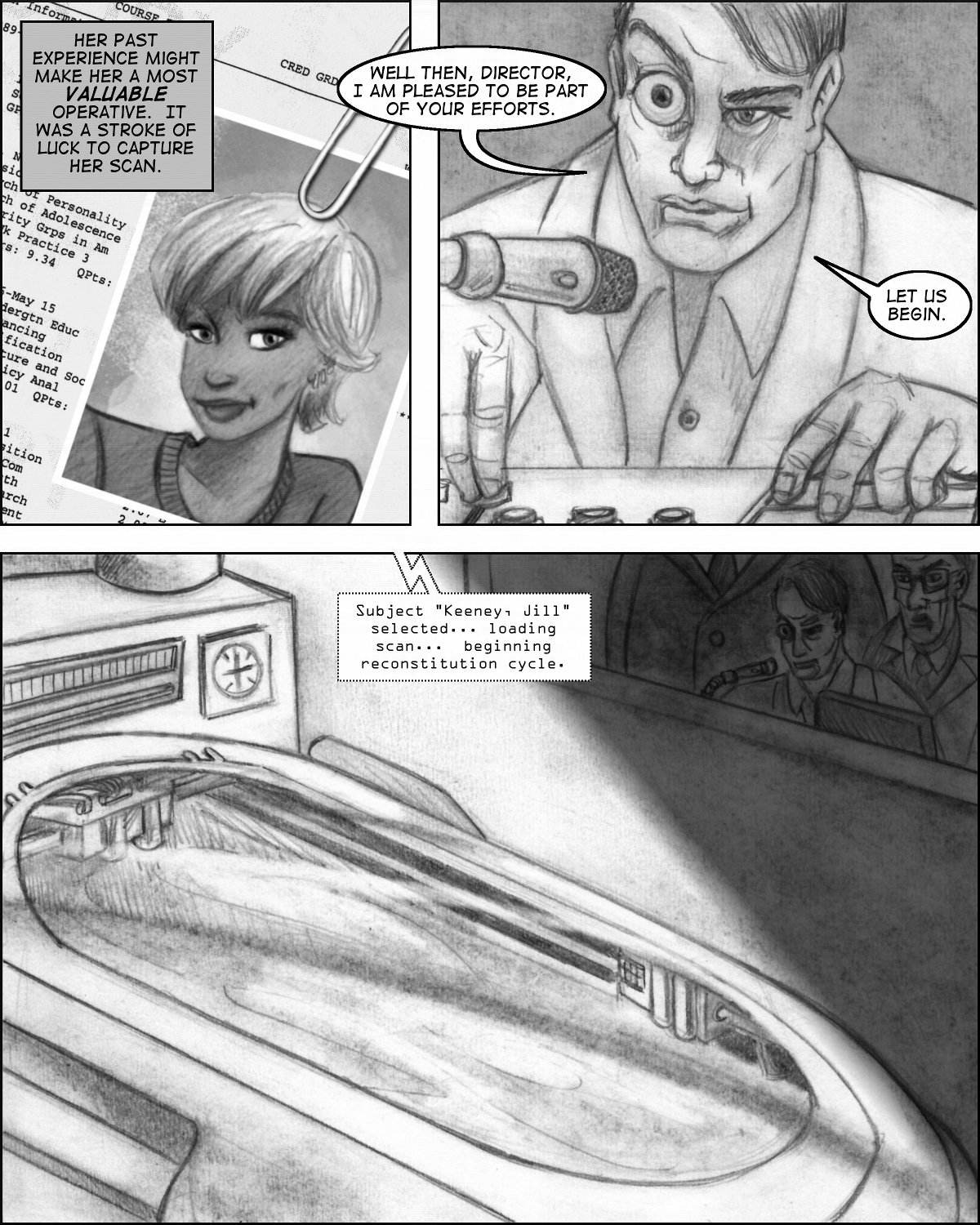 (Click on the image for larger size.

Invisible Girl, Heroine: Chapter Three, Page Twenty-Three written and commissioned by Dr. Faustus of EroticMadScience.com and drawn by Lon Ryden is published under a Creative Commons Attribution-NonCommercial-NoDerivs 3.0 Unported License.)
The mad-science doo-dad in Panel Three here (whose purpose will soon become evident, if you haven't already guessed it) seems to take its design inspiration from that good old science-fiction prop. the cryopod.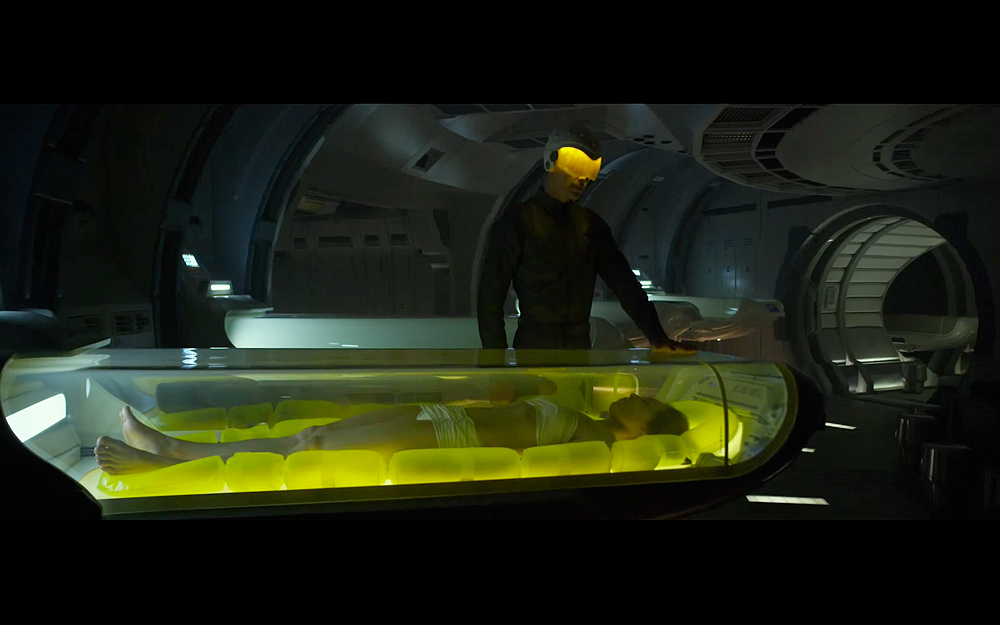 Image is a screencap from Prometheus.