Introduction
A second entry from CG artist KristinF, following a theme for today.
Image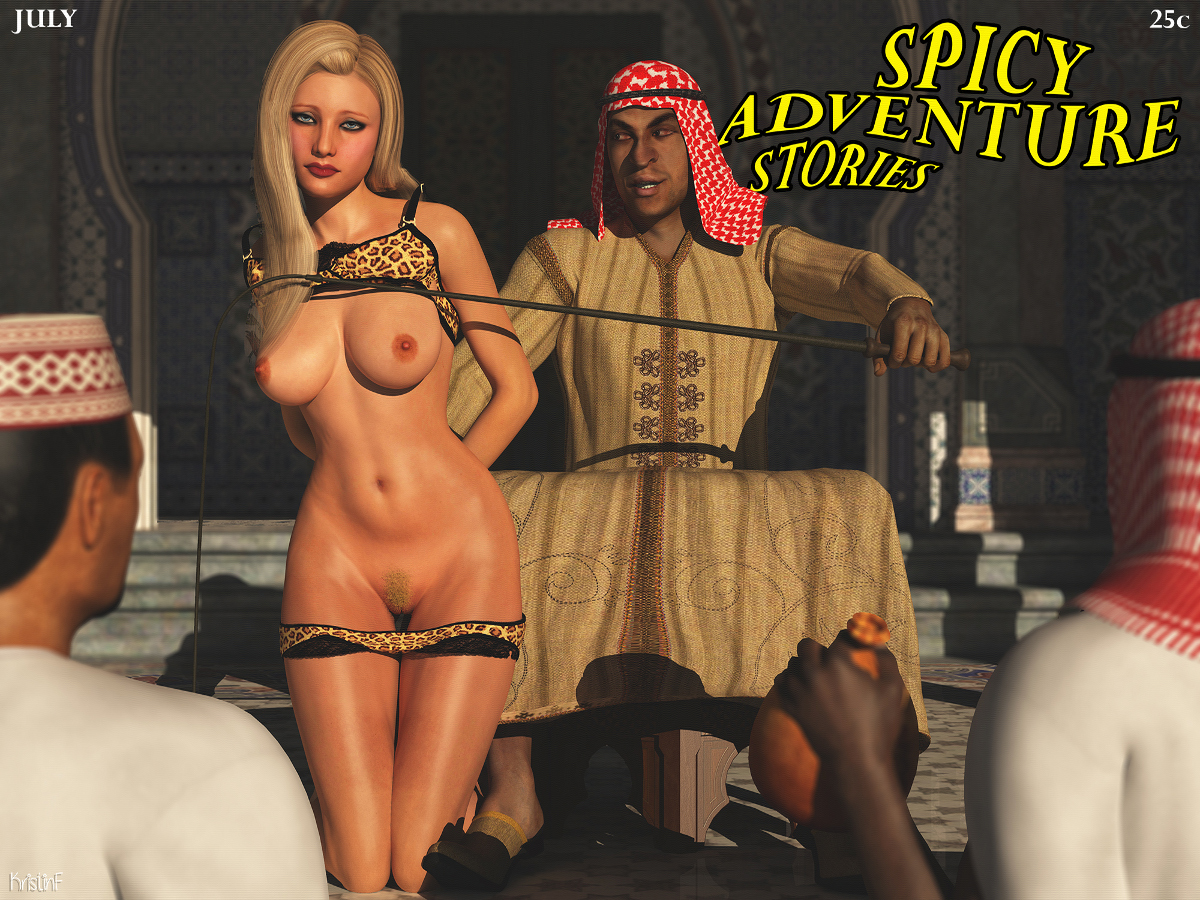 This work is licensed under a Creative Commons Attribution-NonCommercial-ShareAlike 4.0 International License.
Source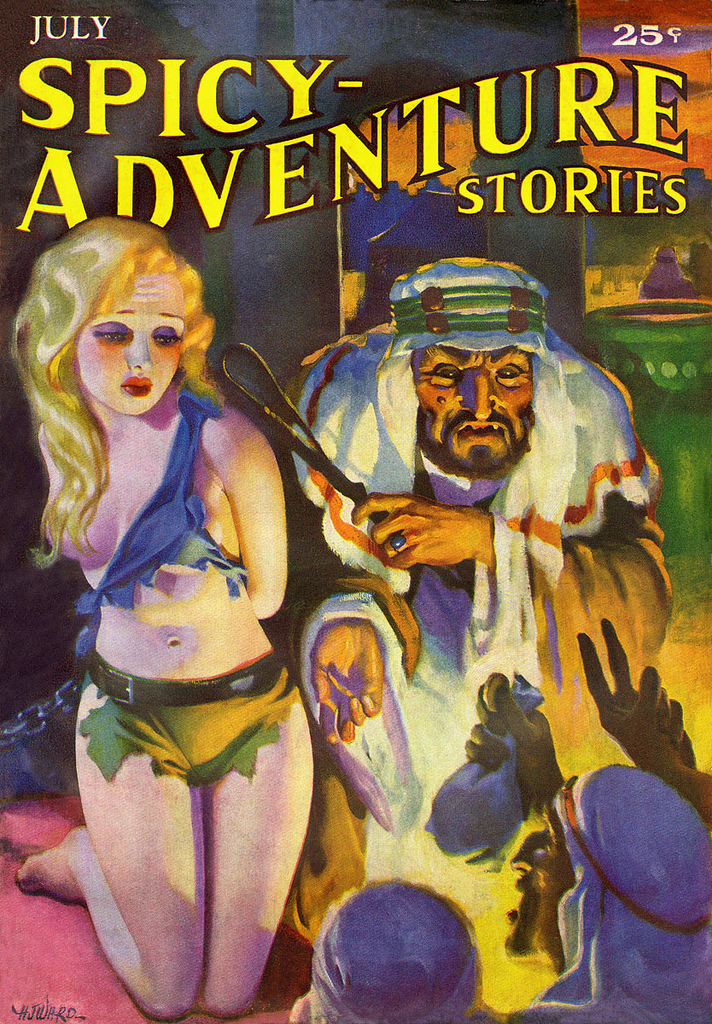 The cover of Spicy Adventure Stories (July 1935). The artist for the cover, as can be seen in a signature in the lower-left, was H.J. Ward (1909-1945). He has a modest Pulp Artists catalog here. I blogged this image originally in a post "Slave Girl and Racial Stereotype" at Infernal Wonders.
The Artist
KristinF has a DeviantArt site here and an additional, possibly more explicit site here.