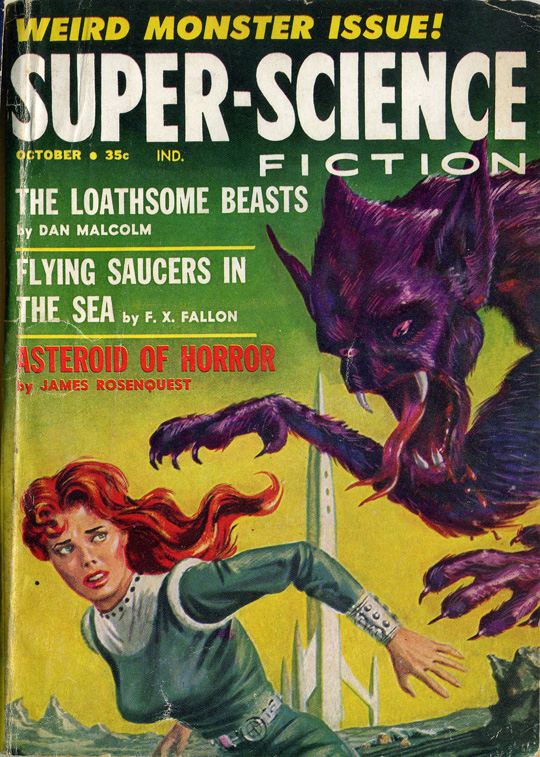 My original tumblr post was here. This image was first posted on Tumblr by UDHCMH with the following explanatory text:
Super-Science Fiction, October 1959.

Cover by EMSH.

Ed Emshwiller (1925-900 was an illustrator whose work was ubiquitous in pulp science fiction magazines and paperbacks from the early 1950s to mid 1960s.

Surprisingly, he lived and worked in tract-housing suburb Levittown on Long Island–the polar opposite of the exotic, alien worlds he depicted on his canvases. He used his family and suburban neighbors as models for his otherworldly scenes.

In later life, he was a pioneer of digital animation.
The ISFDB entry for this issue (the last one in the title, sadly) is here. The image comes to us via Two-Fisted Pulp.