Another Norman Saunders cover painting, this time for January 1950 It might not have quite the Innsmouth vibe that some earlier and rougher pulp covers did, but still, a frogman abducting a dame in a slinky dress is about as pulp as it gets.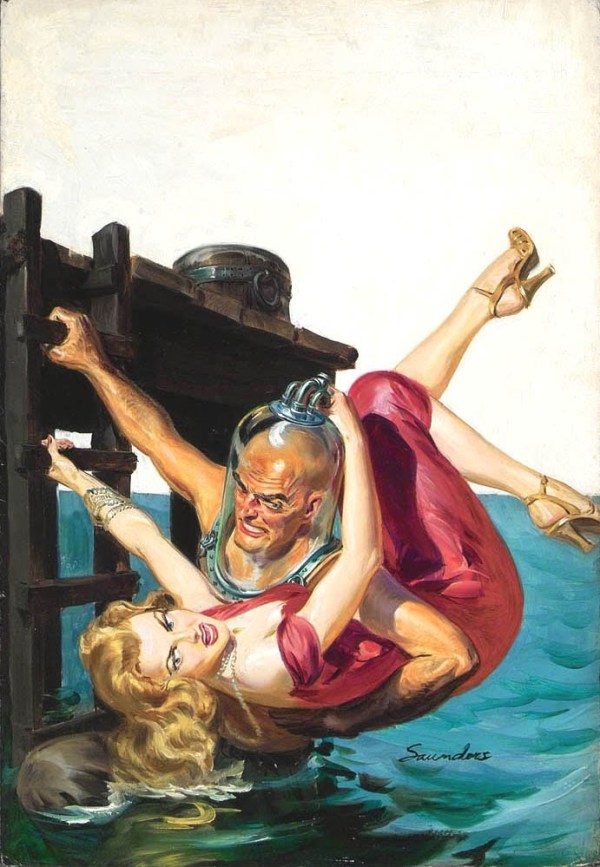 The painting in cover context: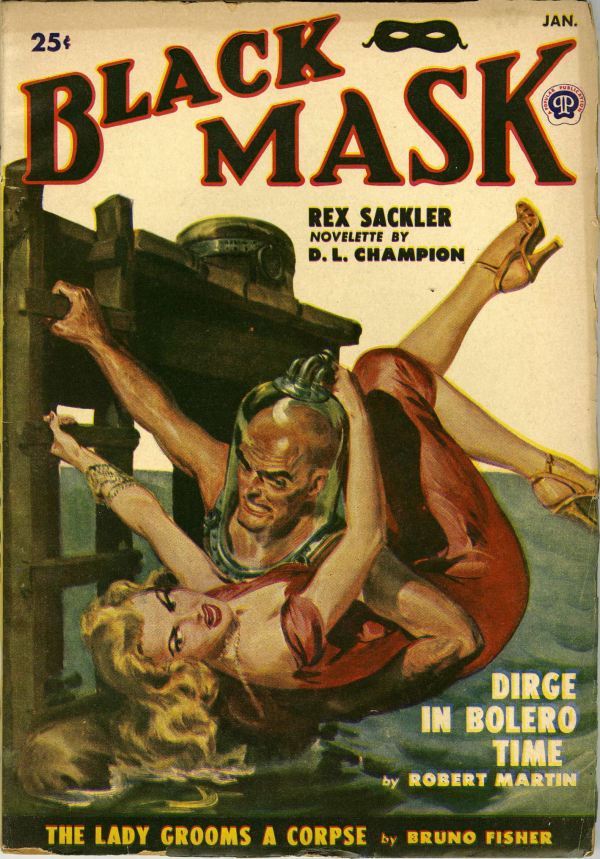 And that about covers it for pulp for a while. But fear not, because starting tomorrow we'll be turning to American pulp's weird and sexy continental offspring. Stay tuned!