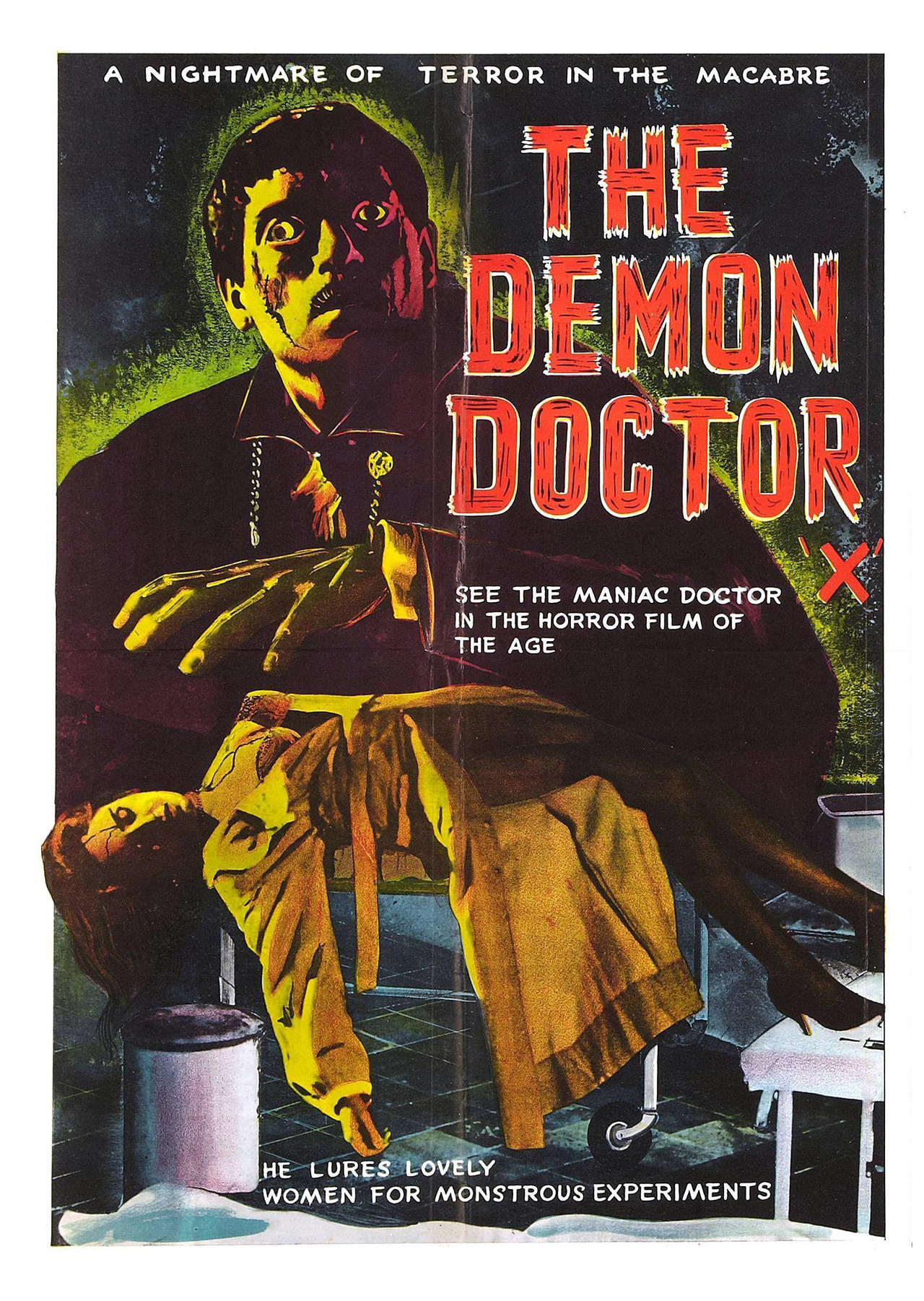 The poster text reads:
A nightmare of terror in the macabre. The Demon Doctor. See the maniac doctor in the horror film of the age. He lures lovely women for monstrous experiments.
It's not entirely obvious, but The Demon Doctor is probably an alternate title for the 1962 Spanish-French horror film The Awful Dr. Orloff, directed by Jesús Franco (1930-2013). The promotional art accompanying this movie's IMDB entry is equally lurid.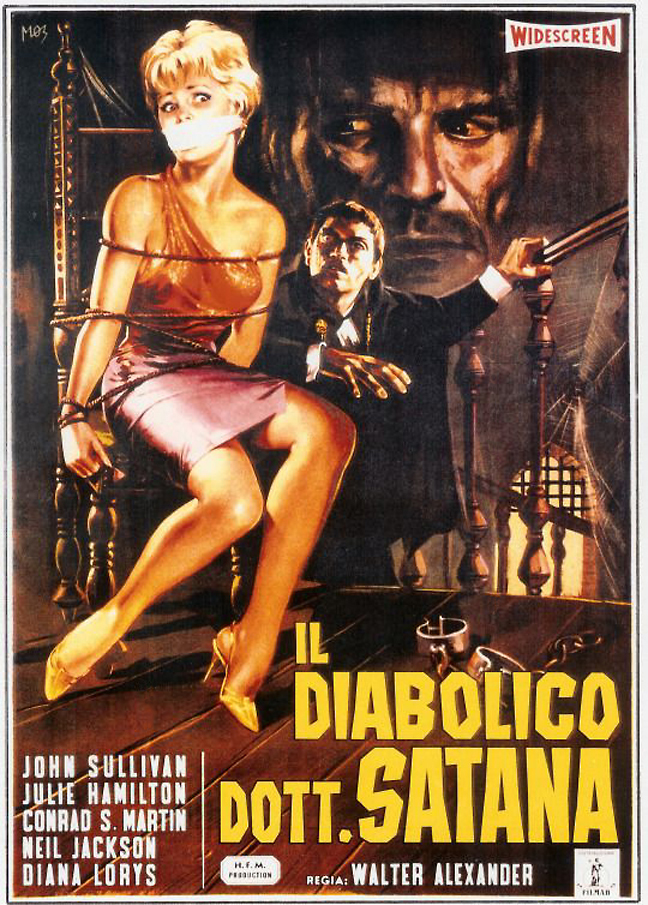 The main image is a reblog from a 15 November 2013 post at Infernal Wonders, with an original source at what seems to be a defunct tumblr.