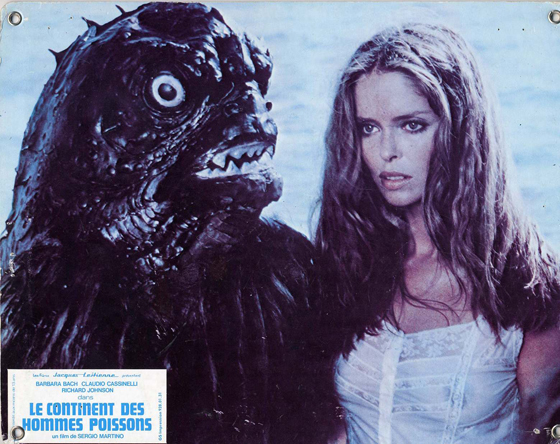 Probably actress Barbara Bach (b. 1947) posing with a fishman played by I-know-not-whom in a publicity still for the 1979 Italian action-adventure-horror film L'isola degli uomini pesce (Island of the Fishmen).
As it does so often, the IMDB entry (which gives the movie the title Screamers) does not disappoint in its luridness.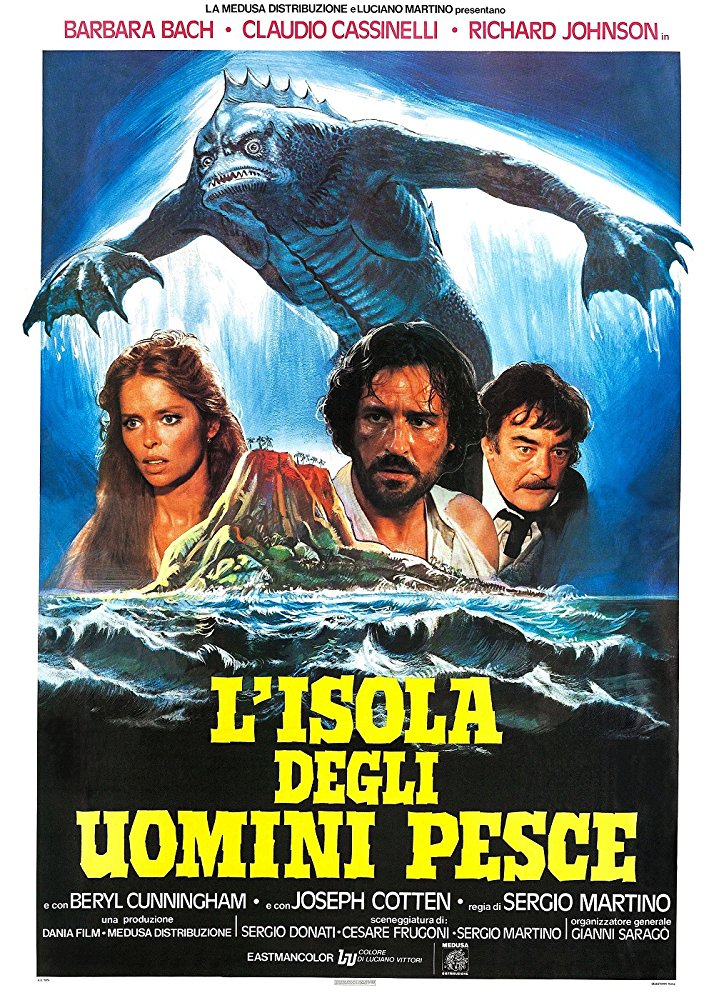 The main image on this post is a reblog from a 16 November 2013 post at Infernal Wonders. The first appearance the image made appears to have been at a tumblr called Cocks and Cowboys.