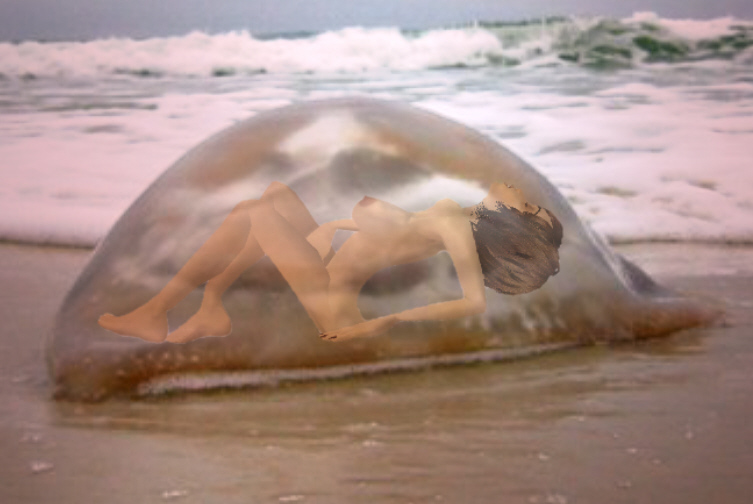 This illustration is Enjoying the Ride by Diana Maxwell. It is reblogged from this 9 February 2015 post at Infernal Wonders. Diana did a lot these sorts of art, serving as the first-person heroine of her own vore stories, and as such she doubtless deserves credit as one of the inspirations for the heroines of Bait. She gives this narrative in conjunction with the picture:
While skinny dipping in the surf one warm summer morning, a giant jellyfish sucked me up inside his gelatinous belly. Being a kind and gentle fishy, he allowed himself to wash ashore so that I could fully enjoy myself before he took his turn in fully enjoying me!
Diana's DeviantArt site hasn't been updated in many years, but it's still there.