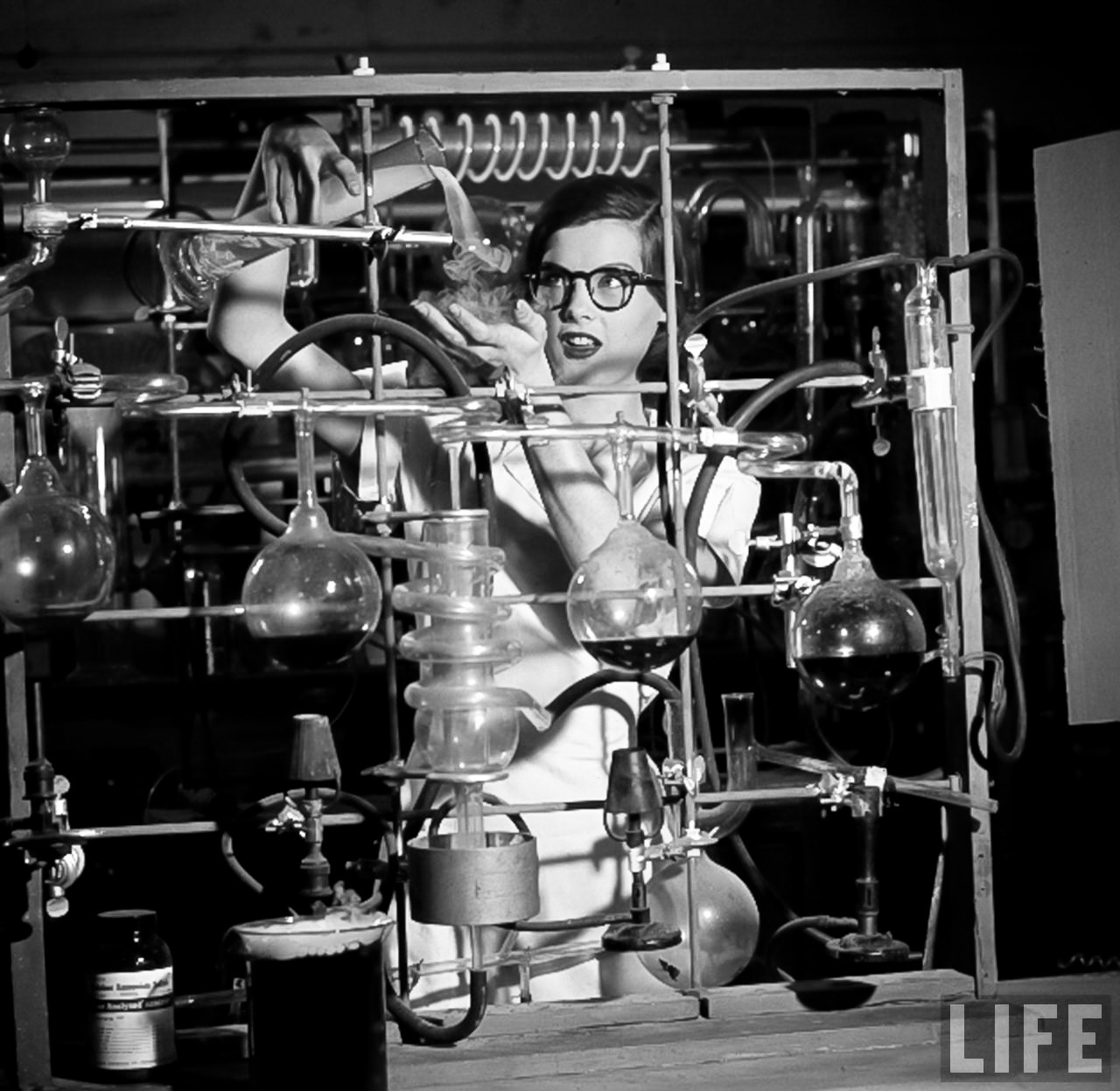 Not the usual (recent) fare for this humble site, but I spotted this picture on my twitter stream (I'm @EroticMadSci for those of you who didn't already know) and sort of fell in love. It's captioned "Janet Lee, the MGM girl with mechanical aptitude." Sadly I've been unable to find out much more about her. The picture ran on Cory Doctorow's twitter @doctorow:
Janet Lee, the MGM Girl with the Mechanical Aptitude https://t.co/a04ZHoLEBl pic.twitter.com/JyoIffYaIP

— son of an asylum seeker, father of an immigrant (@doctorow) August 6, 2018
In turn it tracks back to the tumblr inthedarktrees.