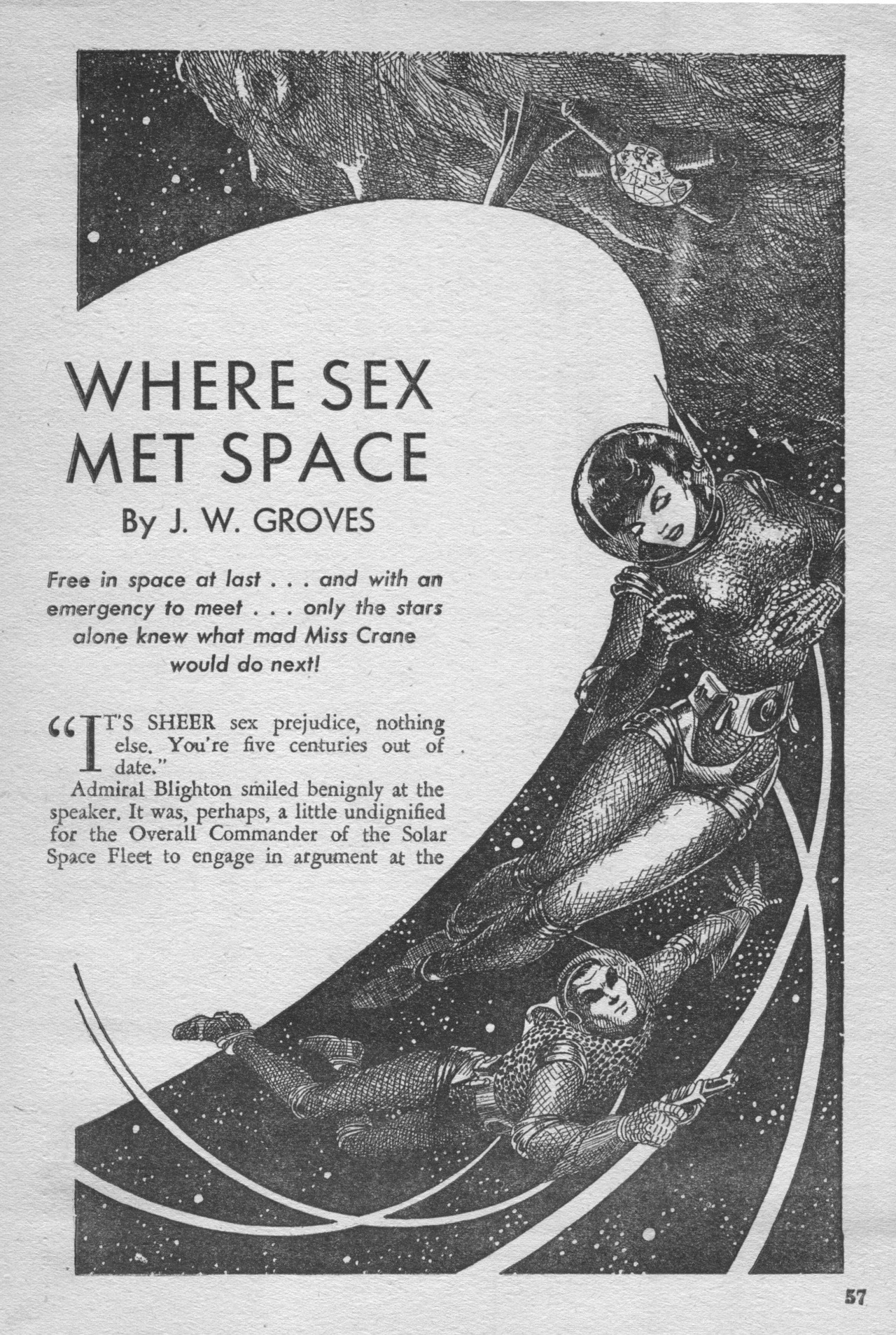 Hat tip on this illustration to Not Pulp Covers and that site's associated Twitter feed. The illustration is presented without attribution there, but a search of the Internet Speculative Fiction Database turns up that this is a page from the September 1953 edition of Planet Stories. The illustration is uncredited.
Planet Stories had a tendency to sexy covers. Galactic Central gives us one for this edition: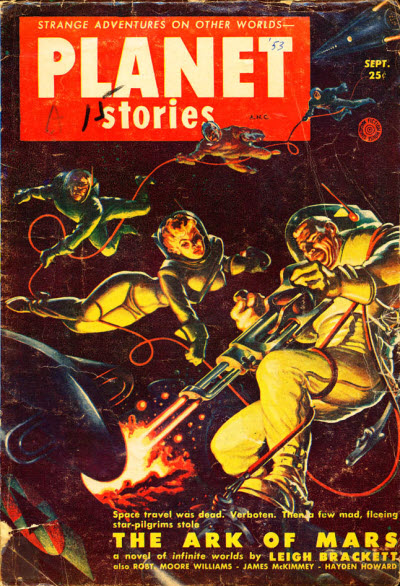 Gotta love those form-fitting spacesuits! This cover is also uncredited, although a number of sources believe that it is work by Frank Kelly Freas. Unfortunately the Internet Archive does not appear to have this particular edition in its holdings at this time.