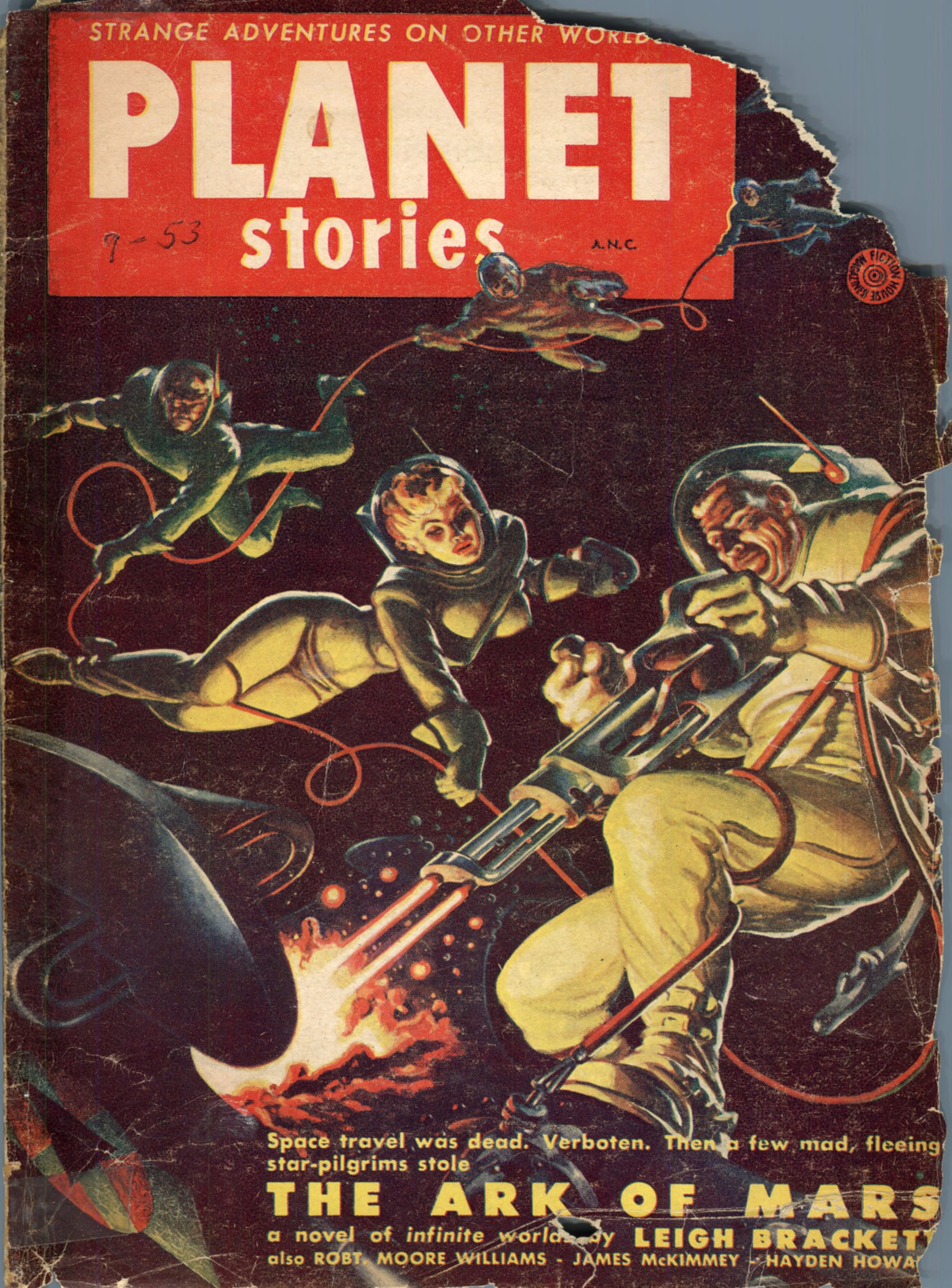 Some of the sexiest space construction getups ever from the brush of Frank Kelly Freas for the September 1953 issue of Planet Stories. It's hard to find good versions of this cover. The one at the ISFDB is brighter and in better shape, but smaller, as usual.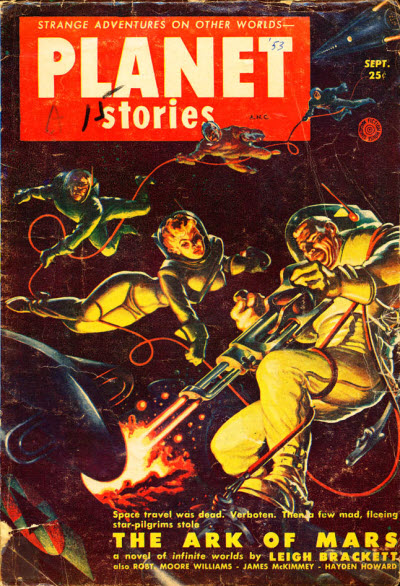 The interior has artwork by yet another great, Wally Wood, illustrating Hayden Howard's story "The Un-Reconstructed Woman." The naked wild woman seems to have occupied a large place in Wood's consciousness.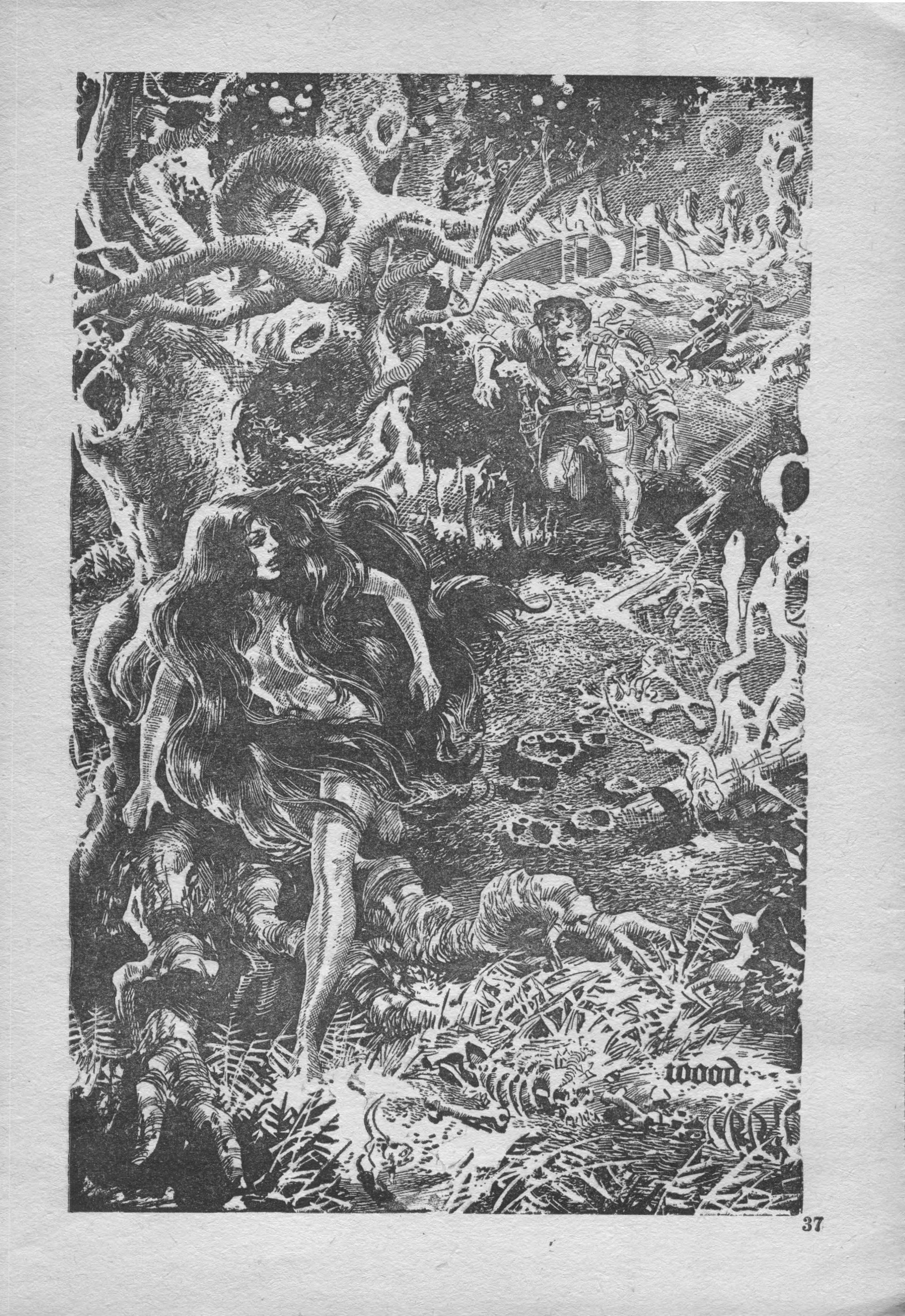 This issue is available to read and download at the Internet Archive.