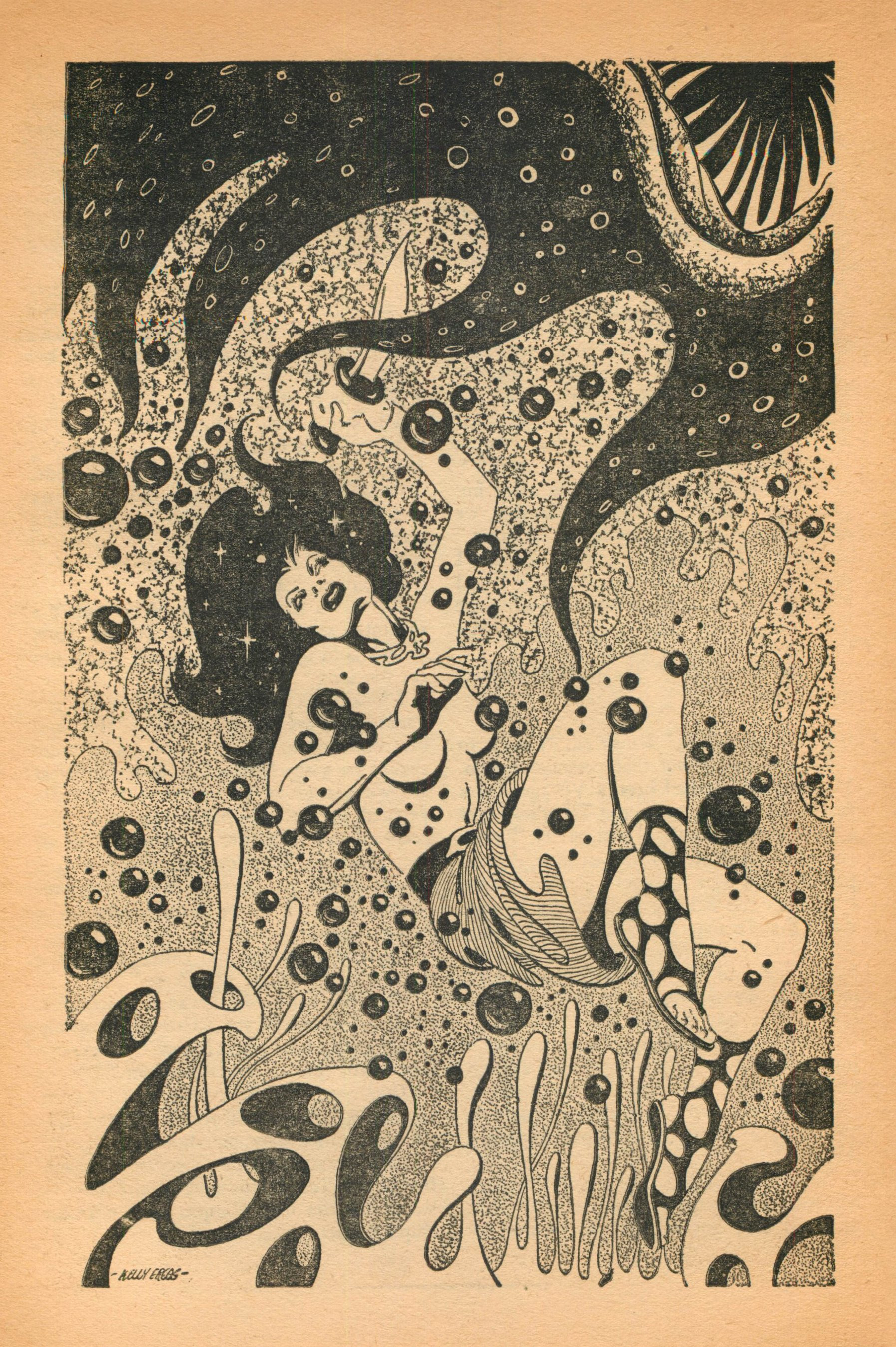 An interior illustration by Frank Kelly Freas for Erik Fennel's story, "The Lost Tribes of Venus," in the May 1954 edition of Planet Stories. The cover illustration, also attributed to Freas, is a masterpiece of barely-there swimsuit illustration: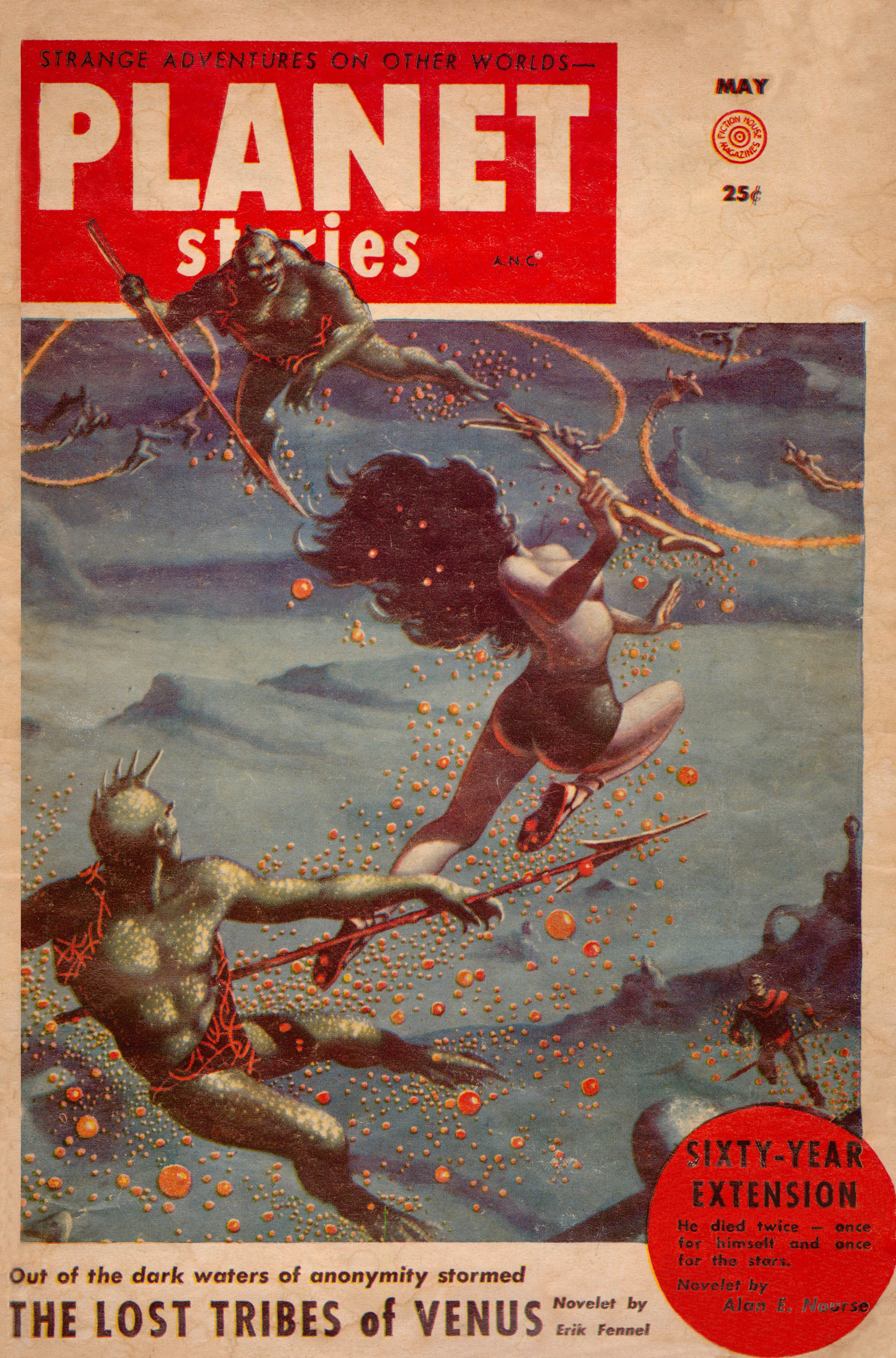 I'll bet the bluenoses really had to peer at that one to make sure some postal regulation wasn't being violated (serves them right). You can download the image in large size.
This issue of Planet Stories is available to be read at and downloaded from the Internet Archive.