…with my patented gender-swapping de-aging ray! Ha!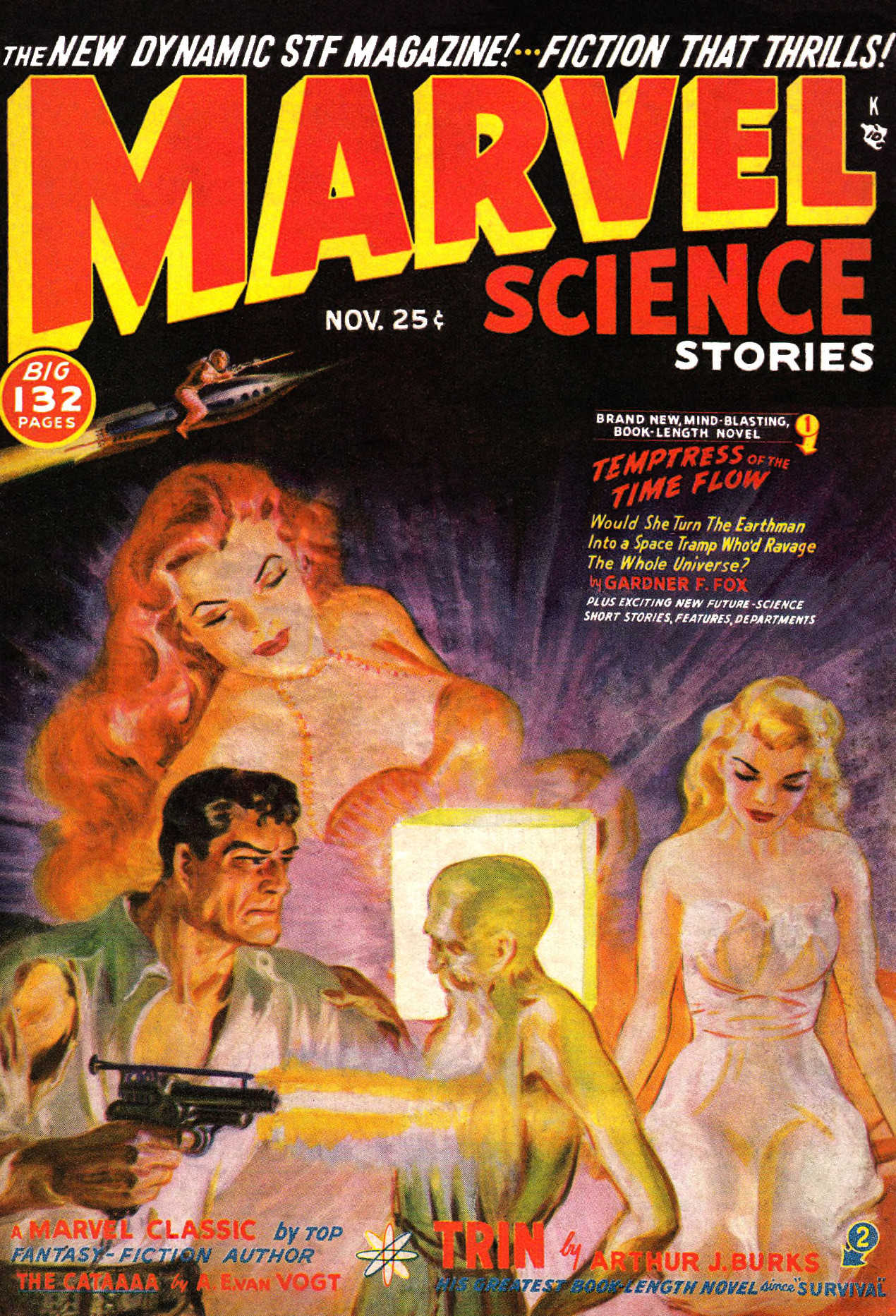 Well, that's one possible interpretation of what's going on here. The lush style here can only mean a cover by the great Norman Saunders for this November 1950 cover of Marvel Science Stories.
Vincent Napoli was busy with interior art on this one, giving us this tempting time-temptress.
This issue of Marvel Science Stories is available to be read and downloaded at the Internet Archive.