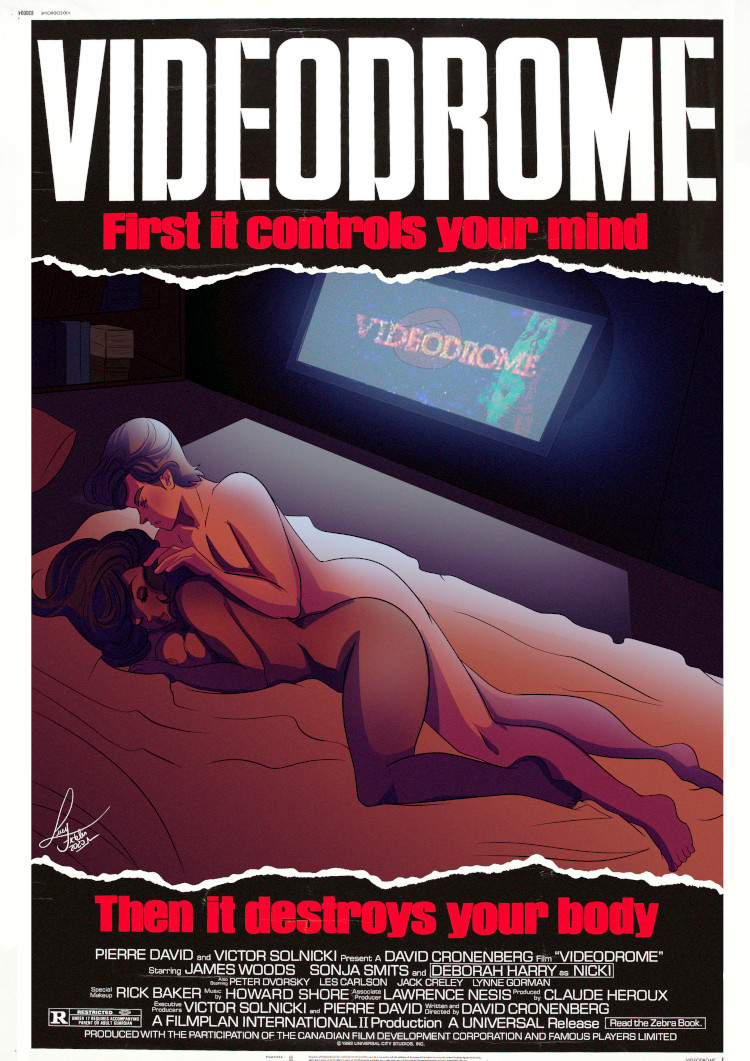 Videodrome promotional art by Lucy Fidelis
It is a privilege and a pleasure to announce another guest podcast appearance, this time on Eddie "the Axe" Jefferson's new audio venture The Bloodybits Horror Show, on which we discuss David Cronenberg's 1983 masterpiece Videodrome. Ever been scared at the thought at what's really being beamed onto your screen? You should be. I conjecture at some length about a what I think is the underlying psychological mechansim that makes movies like Videodrome (and so much of the rest of Cronenberg's oeuvre) so compelling. Eddie compellingly narrates gory detail after gory detail.
You can access this episode via its episode page or you can simply subscribe to Bloodbybits via your podcast app of choice.