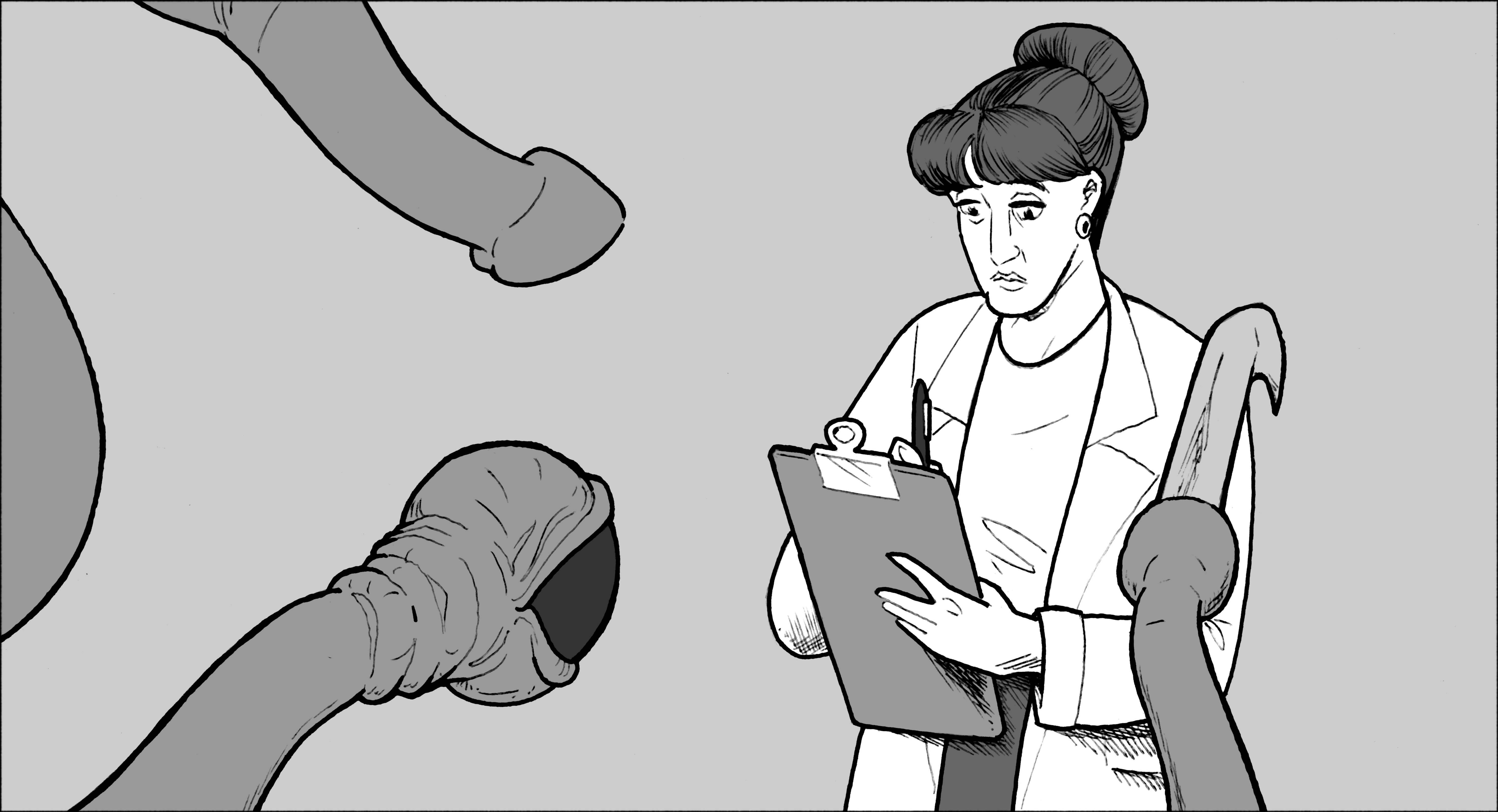 Click to load or right-click to download full-size image.
MONTAGE – FROM INDUSTRIAL RUIN TO HIGH-TECH LAB
– The Gynophage intently watches Rosalie at work through one of it eye tentacles.
Please do not reproduce this storyboard or its associated screenplay text without permission from Faustus, who may be contacted here.