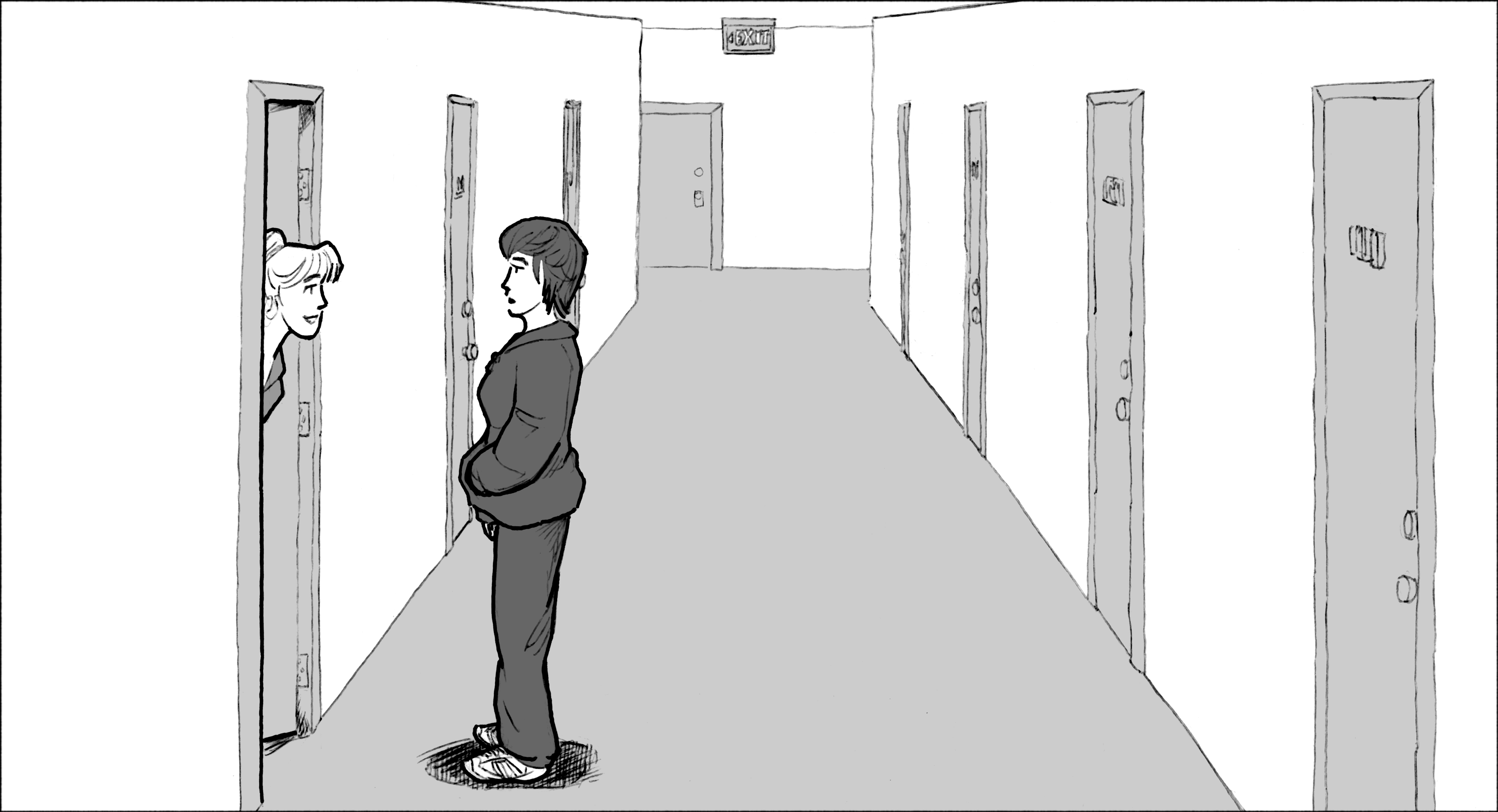 Click to load or right-click to download full-size image.
INT. DORMITORY HALLWAY – NIGHT
The hallway is empty and quiet. Toozie, in stocking feet and wearing a big oversize sweatshirt with pockets, pads down the hallway and KNOCKS on one of the doors.
The door opens. It is Miranda, who breaks into a smile on seeing Toozie.
MIRANDA
Oh, hi!
TOOZIE
Mind if I come in?
MIRANDA
I'd love to have you come in.
Toozie goes in.
Please do not reproduce this storyboard or its associated screenplay text without permission from Faustus, who may be contacted here.