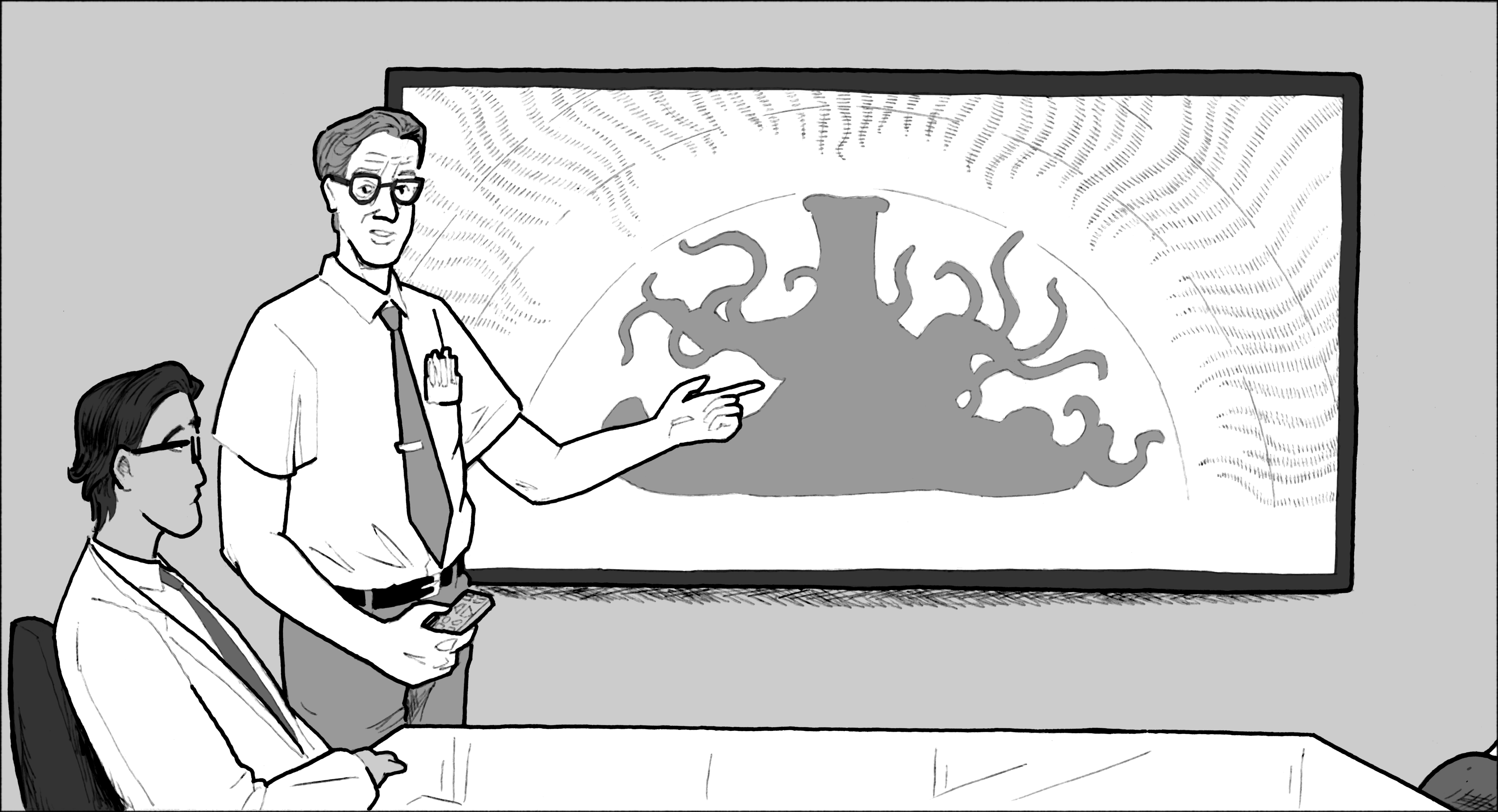 Click to load or right-click to download full-size image.
INT. WAREHOUSE CONFERENCE ROOM – DAY
Ernie gets up and takes the place of Rosalie as well as her pointer ticker. Rosalie sits down. Ernie clicks to an animation of flashing and throbbing tissues inside the creature.
ERNIE
The thing is, the creature is generating a frequently repeated signal consisting of what analysis shows to be packets of binary information conveyed via a modulating and demodulating carrier wave at a consistent frequency of two-point-four gigahertz. Do you realize what this means?
HARRY
I'm a doctor, Ernie, not an electrical engineer.
ERNIE
Well, I'm not sure exactly how to say this, Dr. Lal, so I guess I'll just say it.
(looks at his shoes for a second)
The Creature is trying to connect to WiFi.
Please do not reproduce this storyboard or its associated screenplay text without permission from Faustus, who may be contacted here.