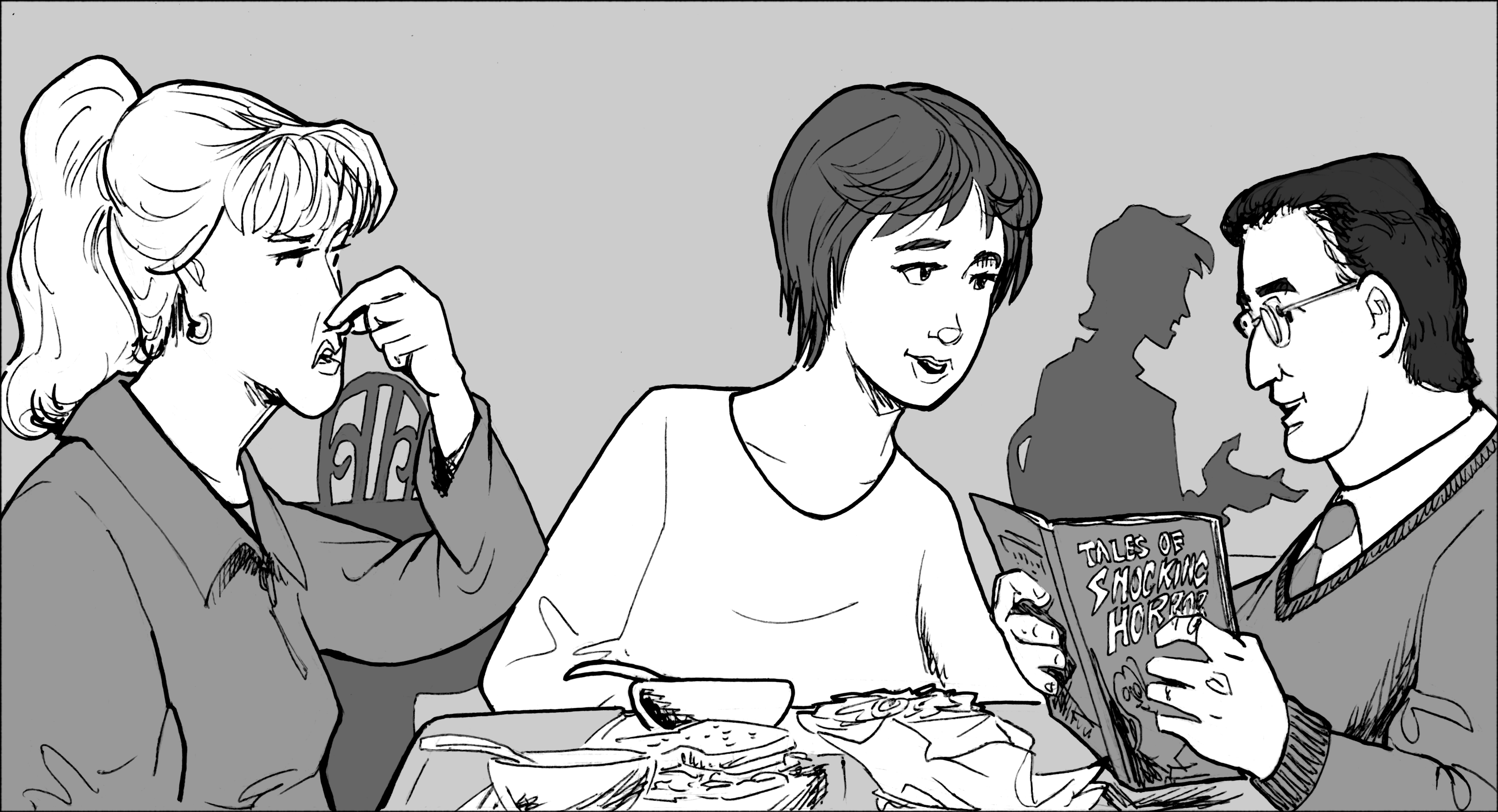 Click to load or right-click to download full-size image.
INT. A COLLEGE DINING HALL – DAY
SHERMAN
(gesturing at Toozie's magazine)
Say, that's not an original, is it?
TOOZIE
No way I could ever afford an original. It's a reproduction.
SHERMAN
Mind if I look?
TOOZIE
Help yourself.
Sherman picks up the magazine. He looks through it. The cover is clearly visible, showing the magazine title TALES OF SHOCKING HORROR! The cover painting shows a nude girl in a tube being experimented on by a mad scientist.
MIRANDA
What do you see in that icky stuff, Toozie?
TOOZIE
I'm entertained by it. And I'm also thinking of making it the subject of a senior honors thesis.
MIRANDA
Seriously?
TOOZIE
You know the American horror writer Thomas Ligotti? He once famously remarked that "Literature is entertainment or it is nothing." I want to write a thesis arguing for a an aesthetic re-evaluation of the so-called weird menace fiction of the 1930s.
MIRANDA
But why does anyone find it entertaining?
TOOZIE
Let's face it, human life itself is a horror story. Everybody dies in the end, and along the way there's lots of suffering. But it's a dreary horror story. Everybody dies, but usually when they're old and feeble and largely forgotten-about in some home somewhere. Or stupidly and for no reason in a traffic accident.
MIRANDA
Whereas in these stories?
Please do not reproduce this storyboard or its associated screenplay text without permission from Faustus, who may be contacted here.