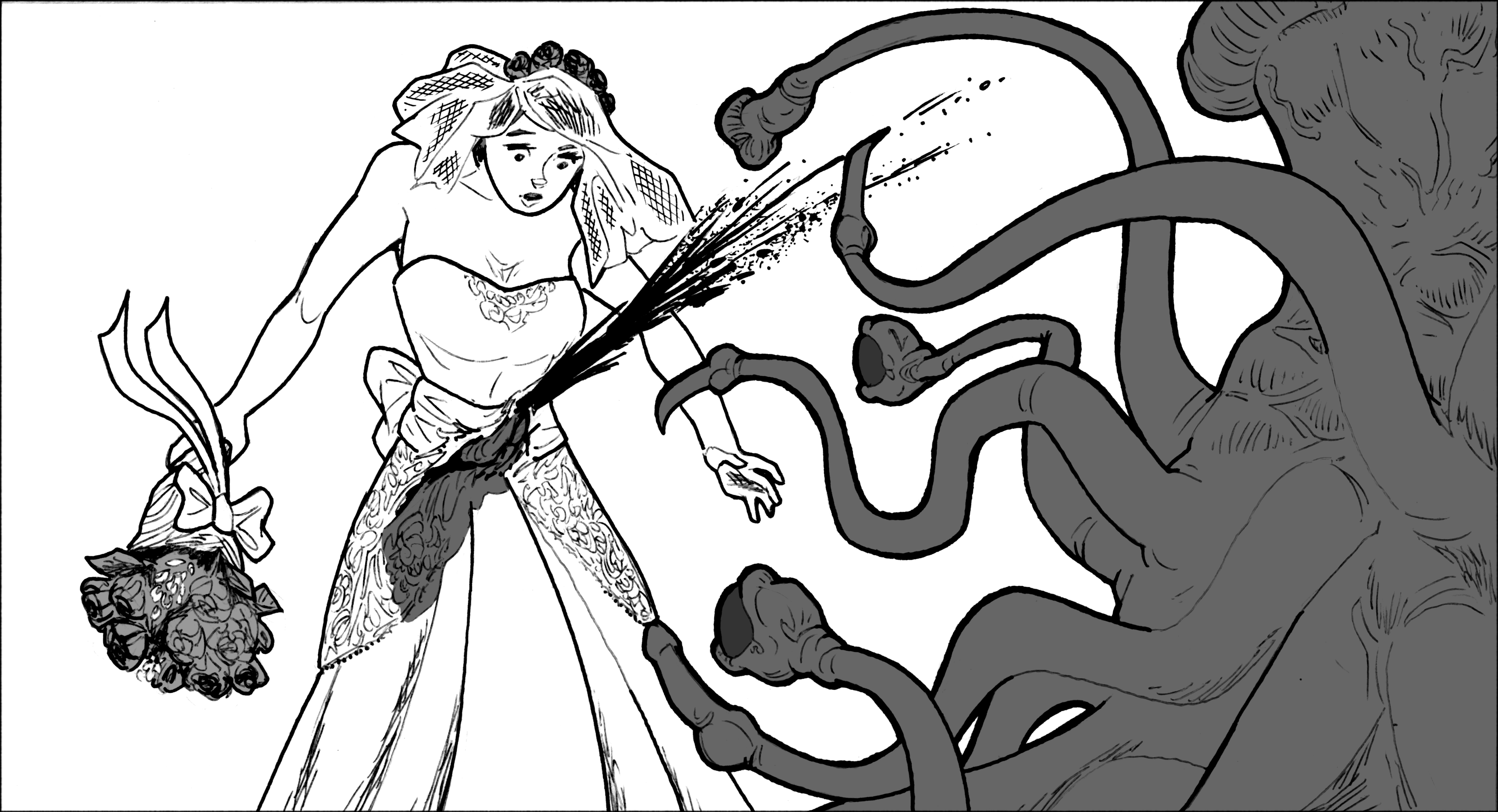 Click to load or right-click to download full-size image.
INT. THE WAREHOUSE SPACE – NIGHT – TOOZIE'S DREAM
Two grabber tentacles shoot forth with great speed, and each grabs Toozie by one of the arms. They yank her upwards, about a foot off the floor.
Toozie GASPS and WHIMPERS. She opens her mouth as if to scream, but a phallic tentacle shoots its way forward and into her mouth. It thrusts back and forth in a rape-like act. Toozie GURGLES as if trying to speak but gagged.
A cutter tentacle stabs Toozie in the lower abdomen above the right hip, then slices across her abdomen, making a deep incision across Toozie's body. Blood and then viscera spill out of Toozie, their redness vivid against the white surroundings.
A hard gurgle as Toozie fights but fails to scream.
Please do not reproduce this storyboard or its associated screenplay text without permission from Faustus, who may be contacted here.