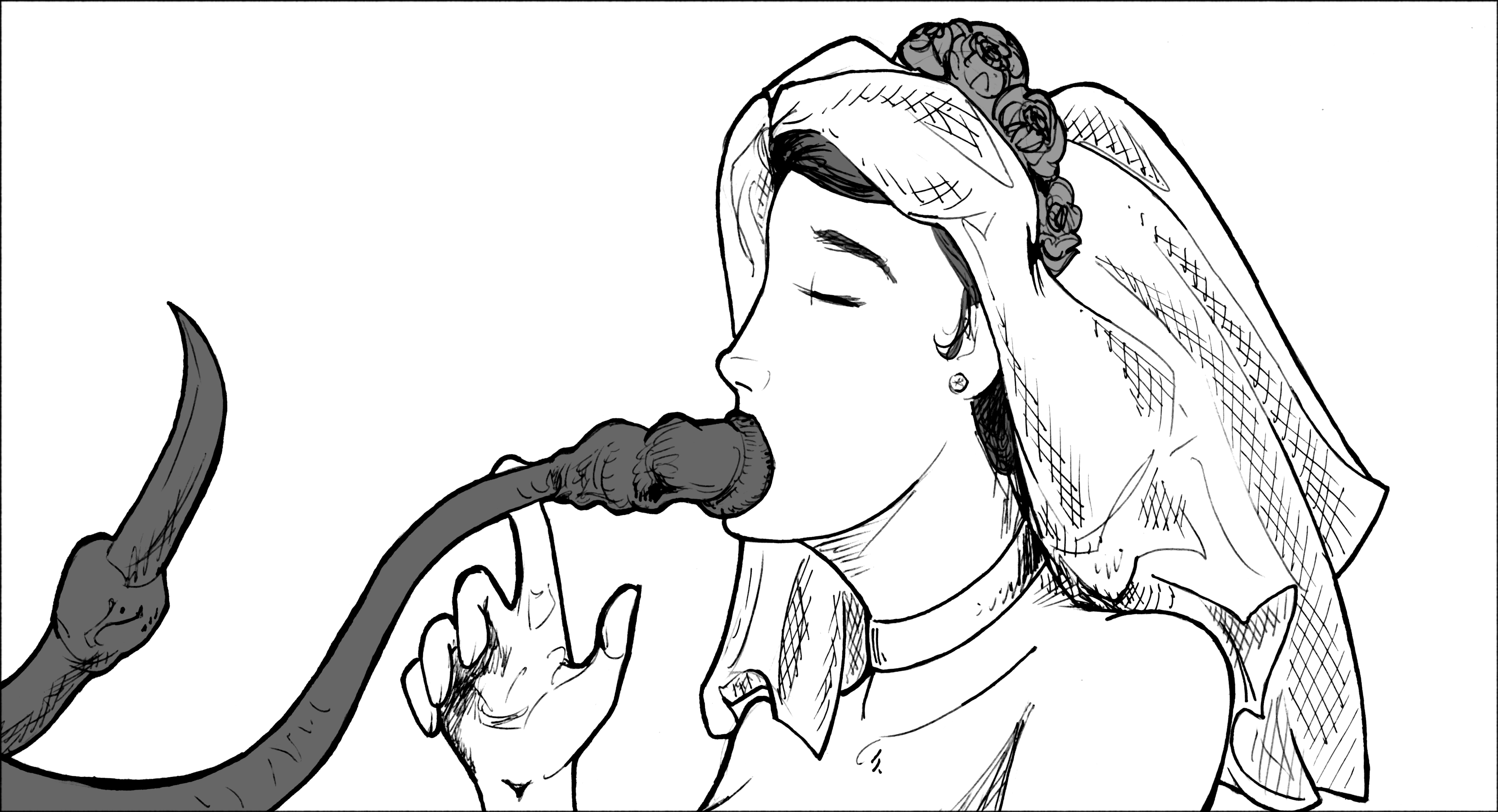 Click to load or right-click to download full-size image.
INT. THE WAREHOUSE SPACE – NIGHT – TOOZIE'S DREAM
Toozie stops near the outer edge of the tentacles' range. A grabber tentacle reaches out and gently pulls her veil aside.
A mouth tentacle comes forward and "kises" Toozie on the lips. She returns the kiss.
Please do not reproduce this storyboard or its associated screenplay text without permission from Faustus, who may be contacted here.
Two grabber tentacles shoot fort