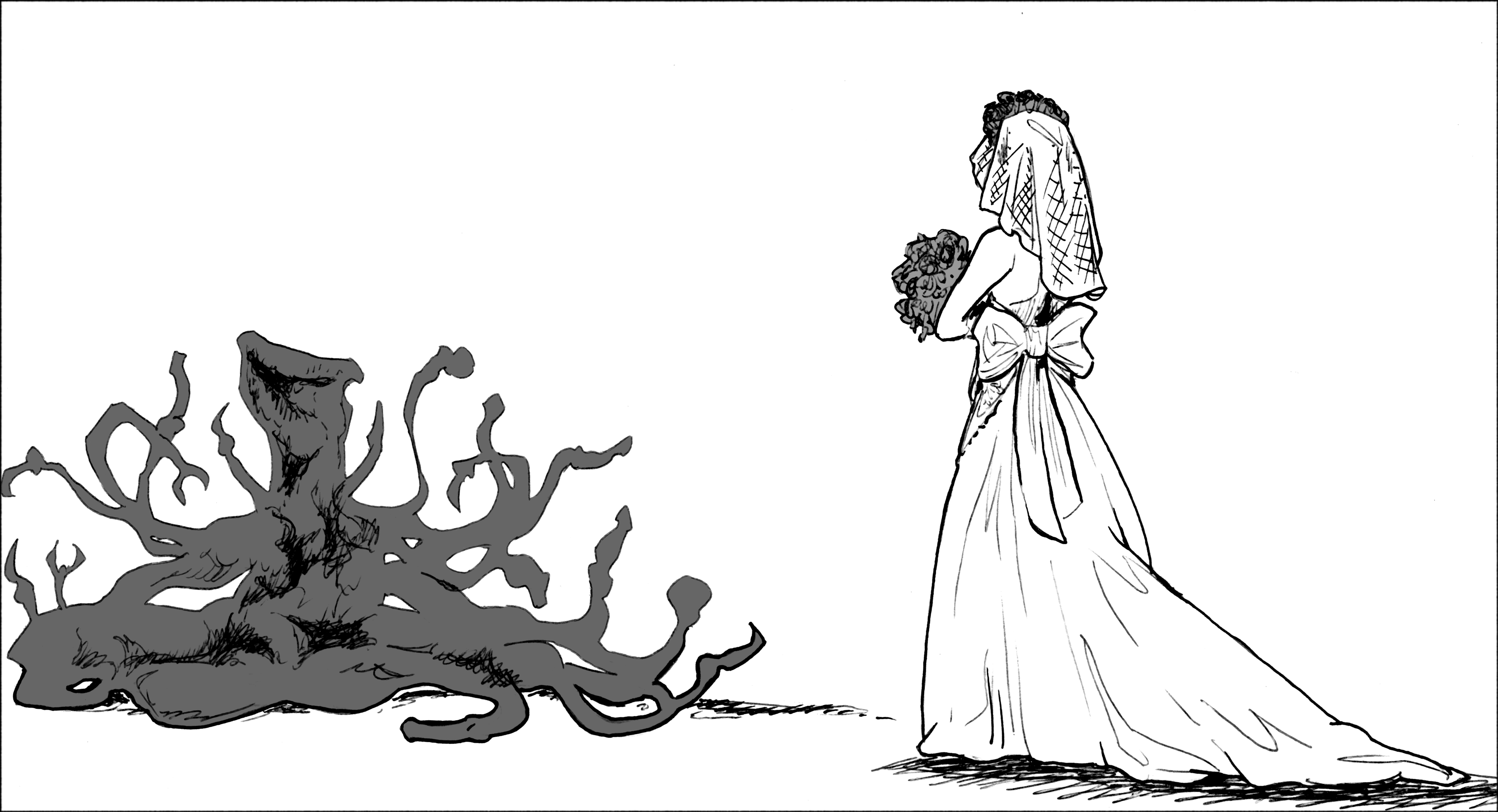 Click to load or right-click to download full-size image.
INT. THE WAREHOUSE SPACE – NIGHT – TOOZIE'S DREAM
The warehouse space is lit incredibly bright and white. Toozie is wearing a white wedding gown and carrying a bouquet of flowers as she walks toward the Gynophage. Toozie's face is veiled.
Please do not reproduce this storyboard or its associated screenplay text without permission from Faustus, who may be contacted here.