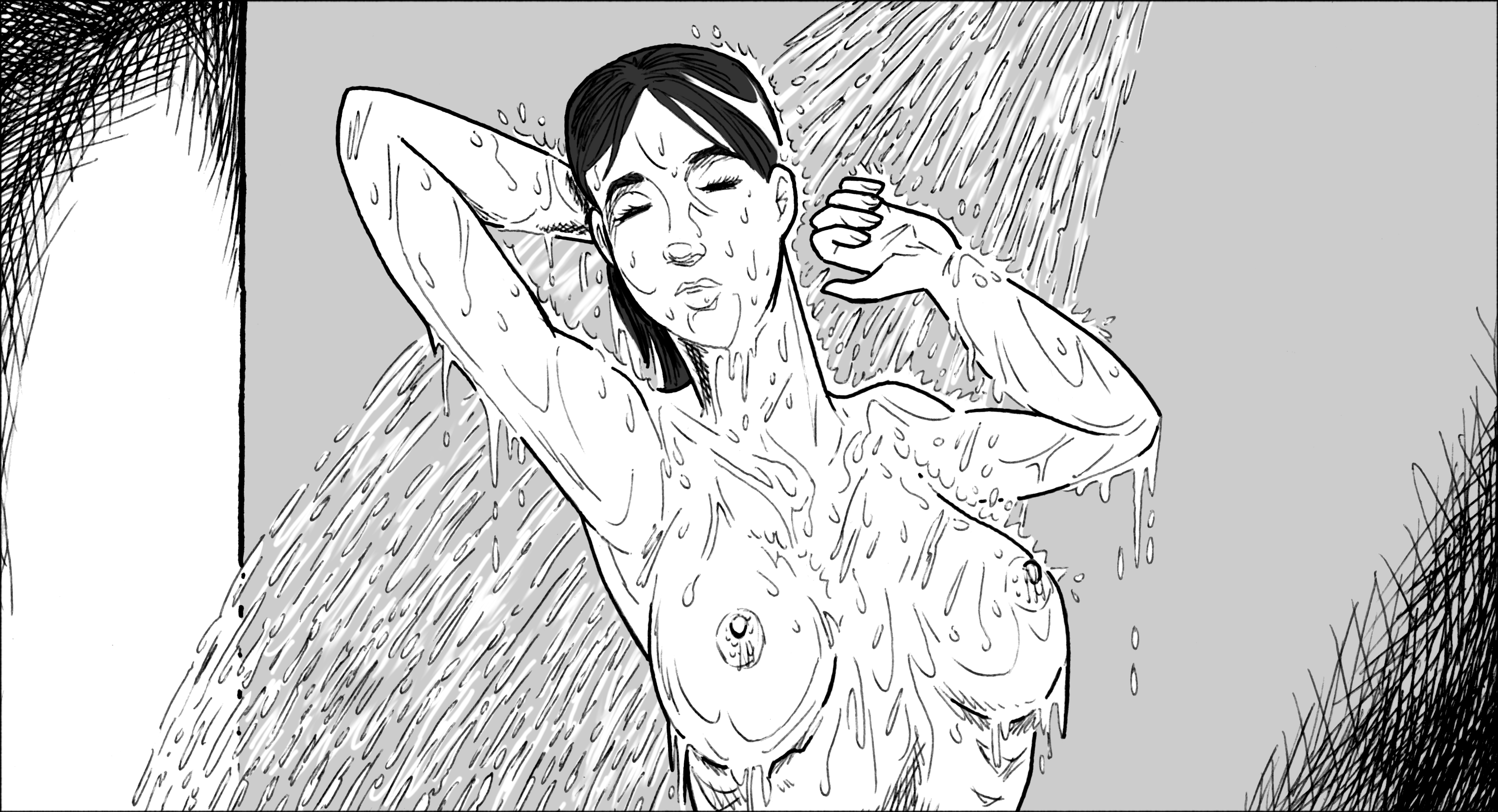 Click to load or right-click to download full-size image.
INT. A PREP ROOM – DAY
Toozie steps over to the shower, turns one the water, holding one hand in it until it is warm and then steps in and showers off thoroughly. At moments she seems to linger, enjoying the feel of warm water on her skin.
Please do not reproduce this storyboard or its associated screenplay text without permission from Faustus, who may be contacted here.