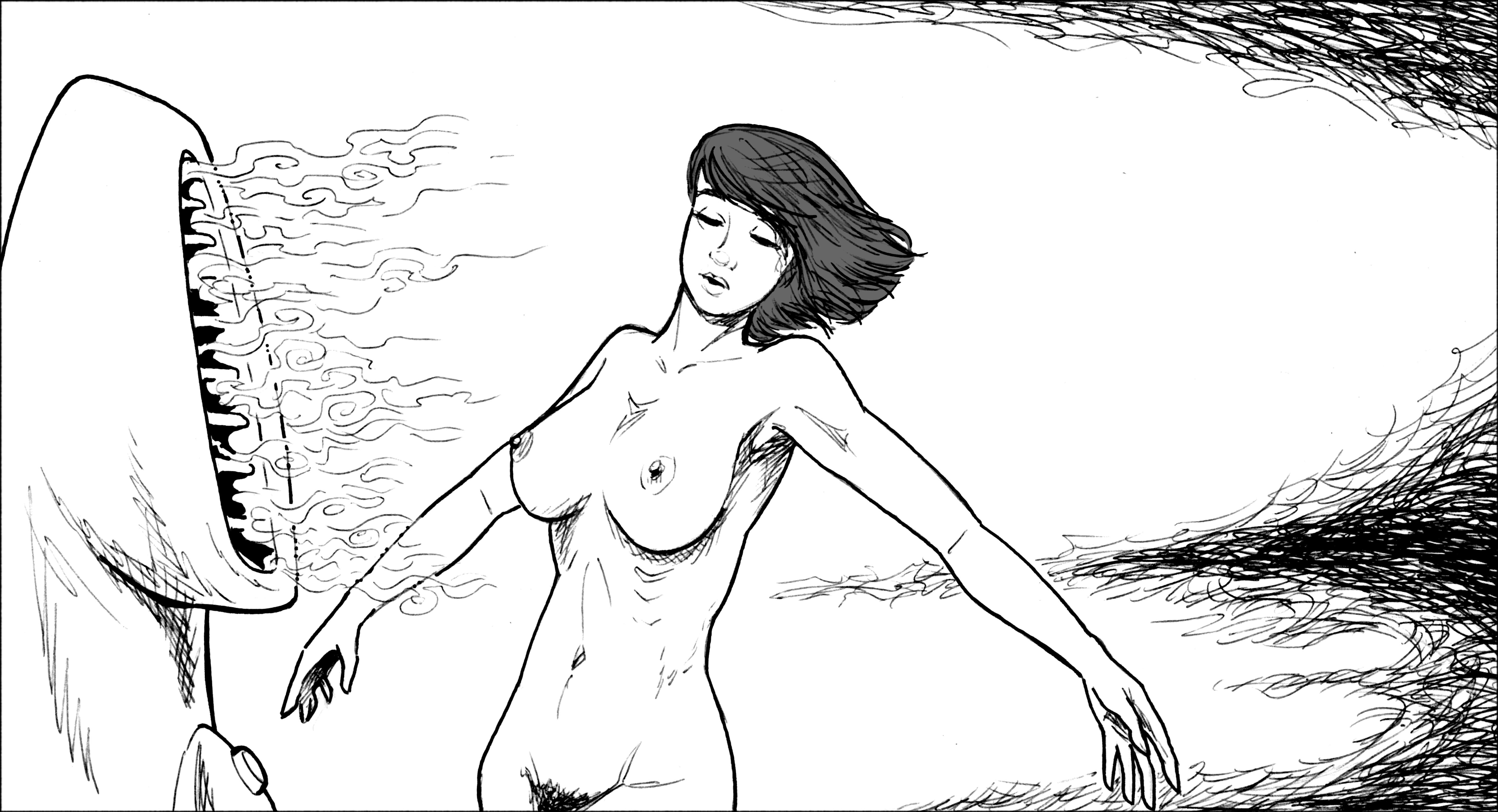 Click to load or right-click to download full-size image.
INT. A PREP ROOM – DAY
Toozie turns the large blow-dryer on and dries herself off. As with the shower, there are lingering moments of enjoying the warmth.
Please do not reproduce this storyboard or its associated screenplay text without permission from Faustus, who may be contacted here.