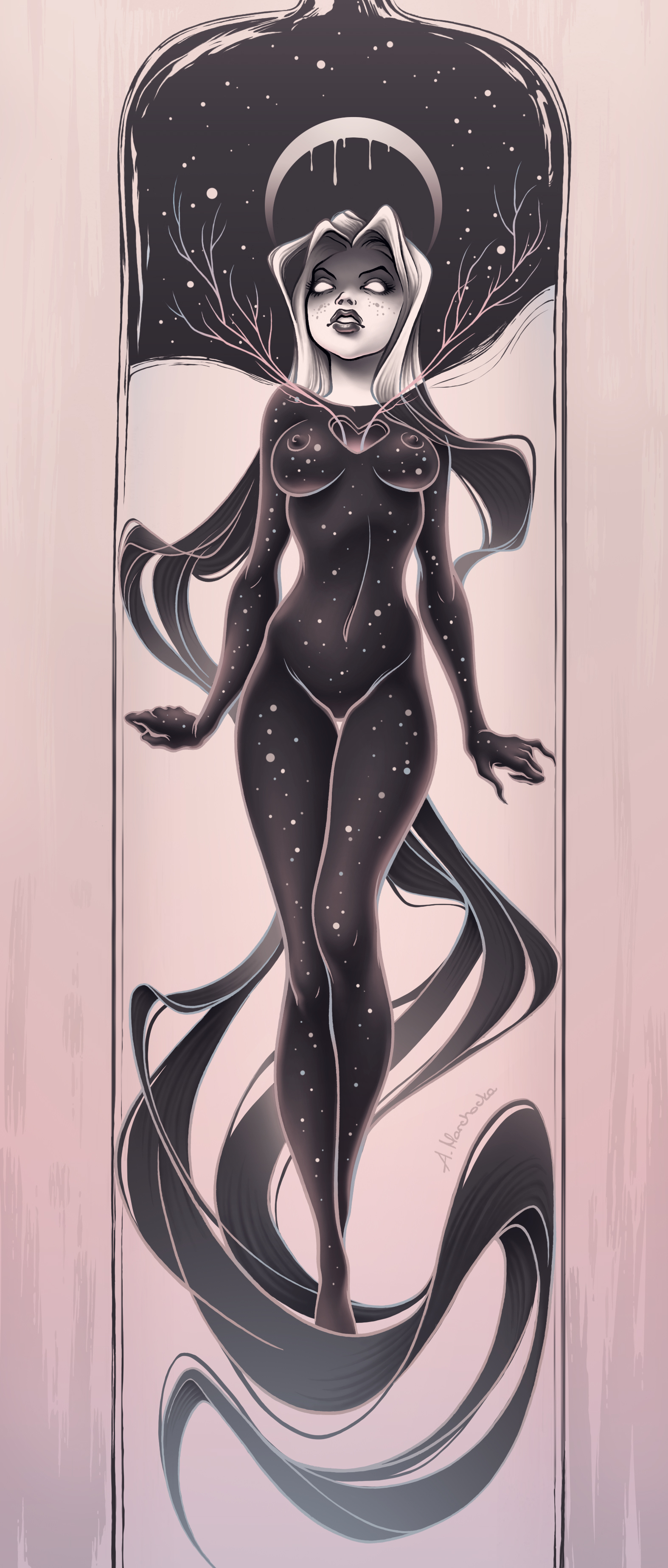 Tube Girl by Aleksandra Marchocka. This image was commissioned by Iago Faustus and is presented here by agreement between Faustus and the artist.
---
A delightful tube girl image by Aleksandra Marchocka has an almost cosmic appearance
You can download the whole image in its full resolution by right-clicking and saving.
Aleksandra Marchocka has both a DeviantArt and a professional site, and can be reached on Instagram and Facebook as well.