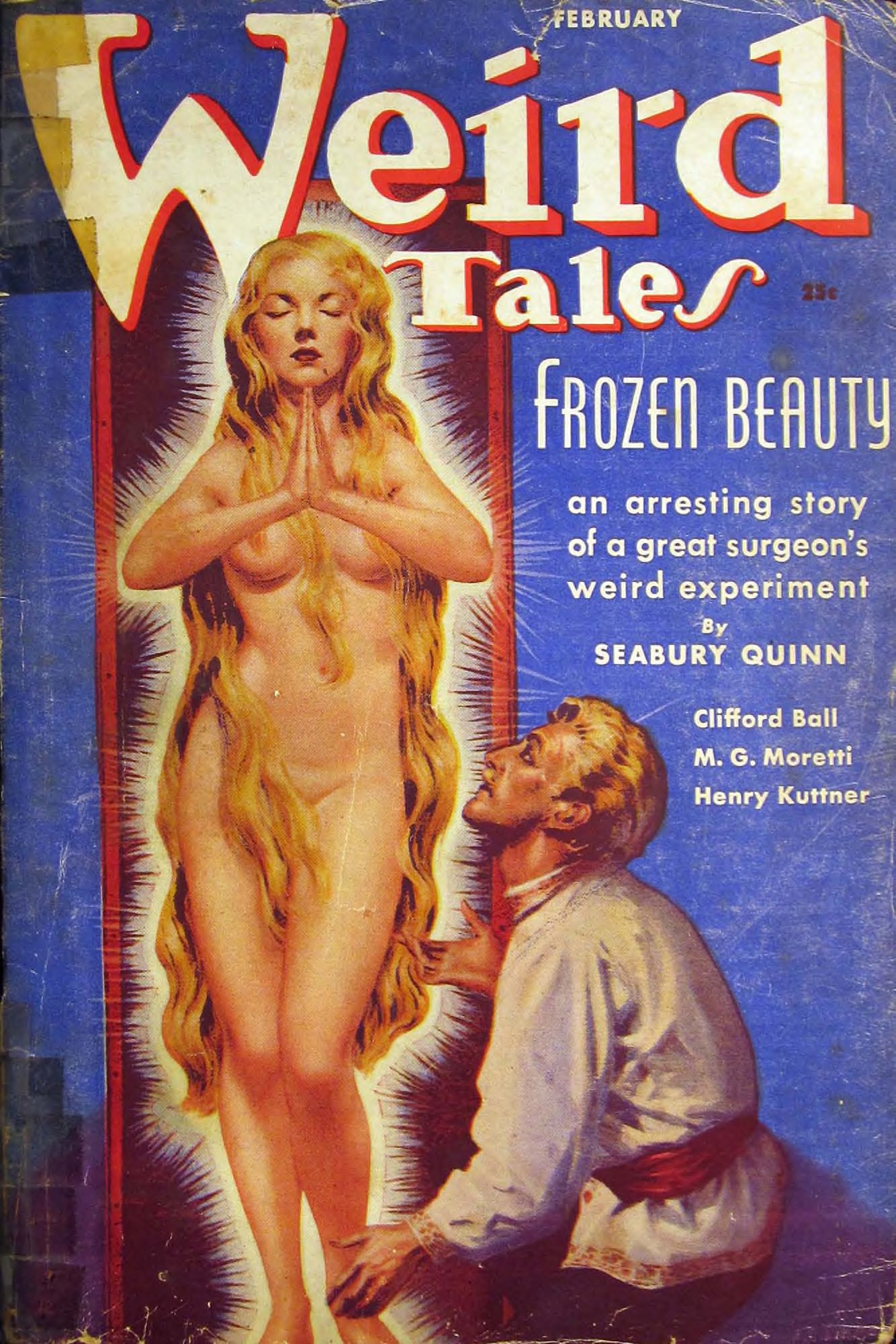 February 1938 an unusual example of a cover of Weird Tales done by Virgil Finlay, and the result is predictably exquisite, which is why I am posting it here even though (1) I posted it before early in this site's history and (2) time and the chemistry of cheap paper have been very unkind to the Internet Archive version of this issue, and I have no interior art I think worth recovering.
This issue marked a publication of H.P. Lovecraft's short story "From Beyond." It wasn't the first publication, but that first publication was in a pretty obscure place — a magazine called the Fantasy Fan in 1934, so this publication might have been the first chance for a significant, if not exactly large, audience to read the story. I'll note also that this story would be made into a rare example of a successful Lovecraft movie by Stuart Gordon. It starred Jeffrey Combs and Barbara Crampton (yum!) and was also a subject of my early blogging efforts. Wheels within wheels.
Terribly yellowed pages and all, this issue of Weird Tales is available for reading and downloading at the Internet Archive.