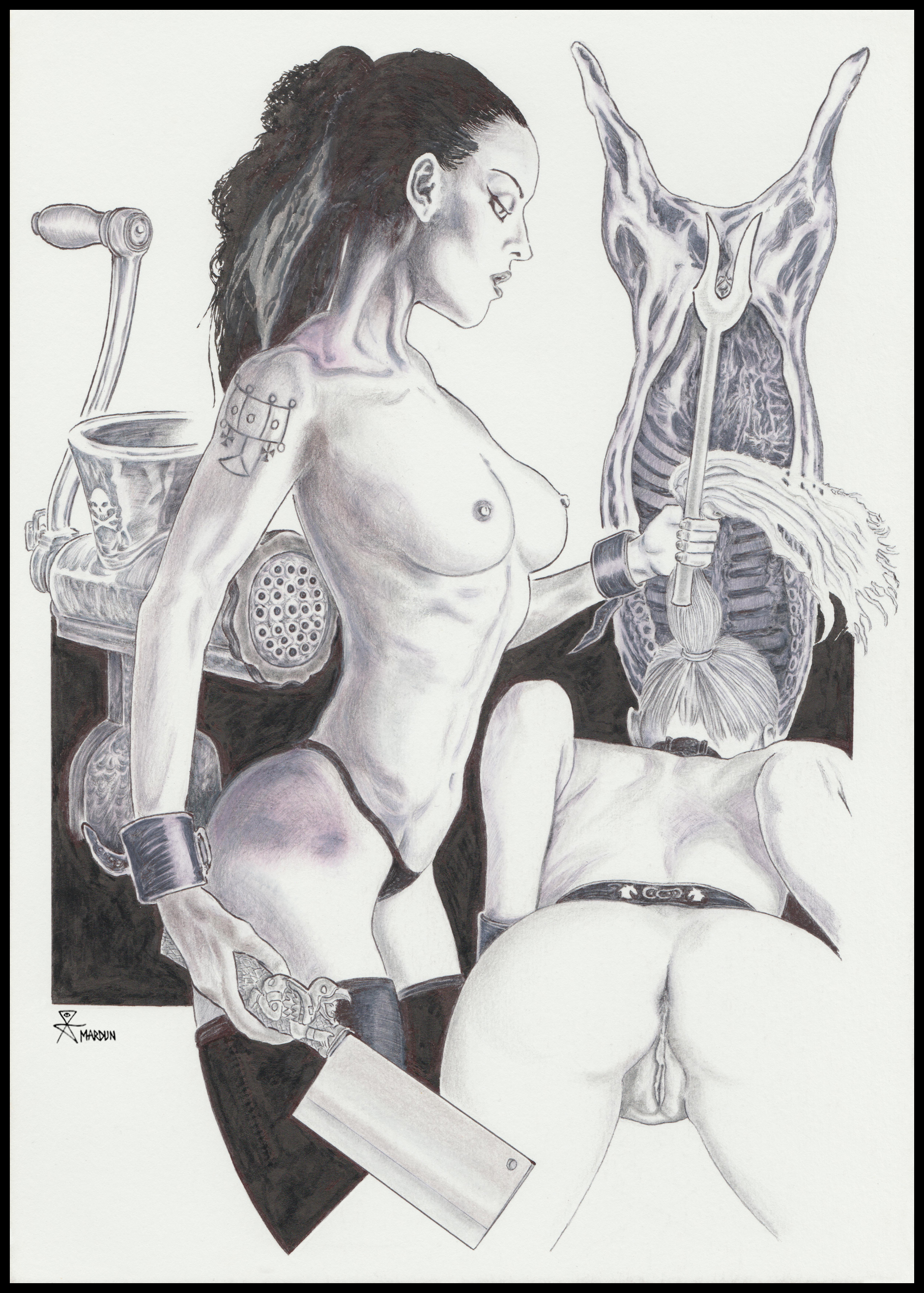 This work is licensed under a Creative Commons Attribution-NonCommercial-ShareAlike 4.0 International License. Please keep in mind that any moral rights the artist has remain intact under this license.
This image is a darker realization of a scene in one of the Fabuale Atroces Fausti, "In the Kitchen with Dolcetta," which is published in both English and Spanish editions here at Erotic Mad Science. The artist is Faustus Crow, a newcomer to this site but an old hand at the creation of fantasy, sci-fi, and occult art, with a record of publication going at least as far back as the 1980s. In addition to being an exceptionally skillful artist, Faustus Crow is also an expert on the occult, and you can see elements of that expertise in this illustration: Dolcetta holds in her left hand a fork which refers symbolically to the learned demon Furcas, and in her right a carving knife the handle of which is modeled on an Aztec sacrificial knife. (Faustus Crow makes additional pop-surrealist references to Furcas here and here.
If you're interested in Faustus Crow's work (and you should be!) you can find a blog by him here ("Faustus Crow: Shaman Chaos Magick") and a book website here ("Goetia Girls"). If you want a list of his books you can buy there is one at Goodreads or you can just search for his name at Amazon. You can also, as I do, support his extraordinary art on Patreon.