The visual image of Abigail the Lady's Maid — captured and ravished by Moorish pirates, and now boxed up for shipping out as "a pretty addition to some harem." has a rather specific visual inspiration in the art of Kiyoaki Kanai.  I've blogged about Kanai before at ErosBlog, and his interest in girls in boxes has leaked into Gnosis Dreamscapes, it seems.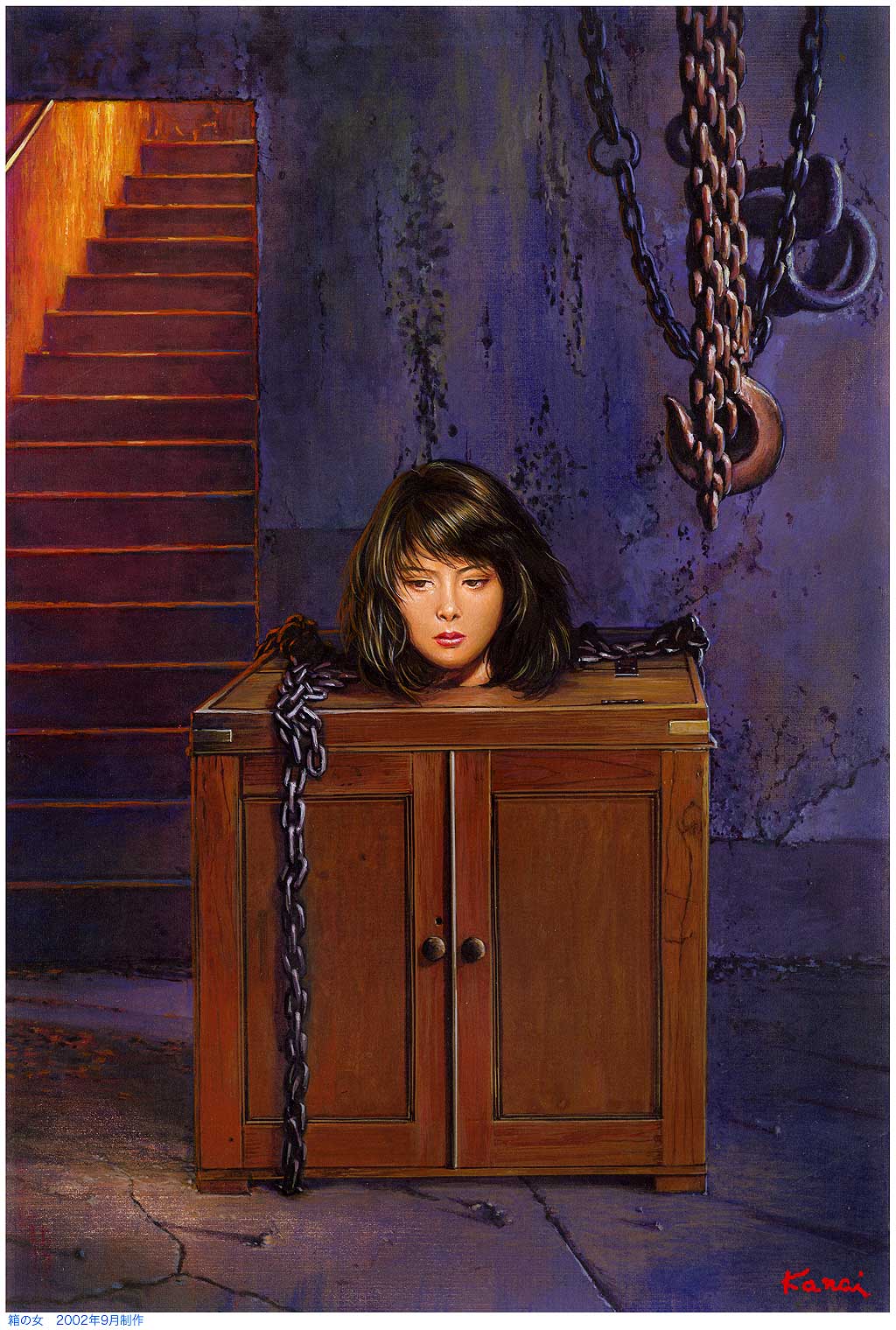 And perhaps more to the shipping out point, this curious illustration, which I think is meant to illustrate some sort of novel about sex slavery.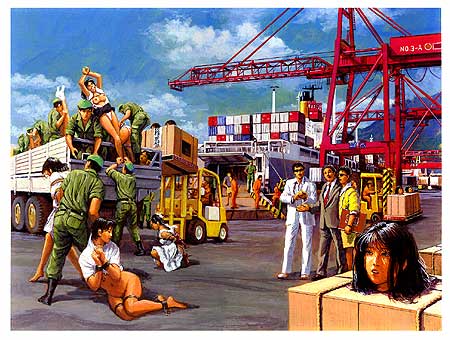 We're a long way here from the Age of Fighting Sail, but the connection is no doubt clear.