For some time I've followed with pleasure the art of Russkere at Renderotica and at his own blog.  Interesting stuff there, including vore, tentacles and cheerleaders (paging Gregg Easterbrook!) in, er, compromising and problematical situations.  After a while, I decided to take the plunge and offer a commission for original artwork — something I like to do, resources permitting.  Since I was working at the time on a Gnosis College storyline in which the abduction of Marie was a key plot point, I decided on two illustrations of such.  Here are Russkere's interpretive renderings (click on the images for larger versions).  Marie pursued by the sphere: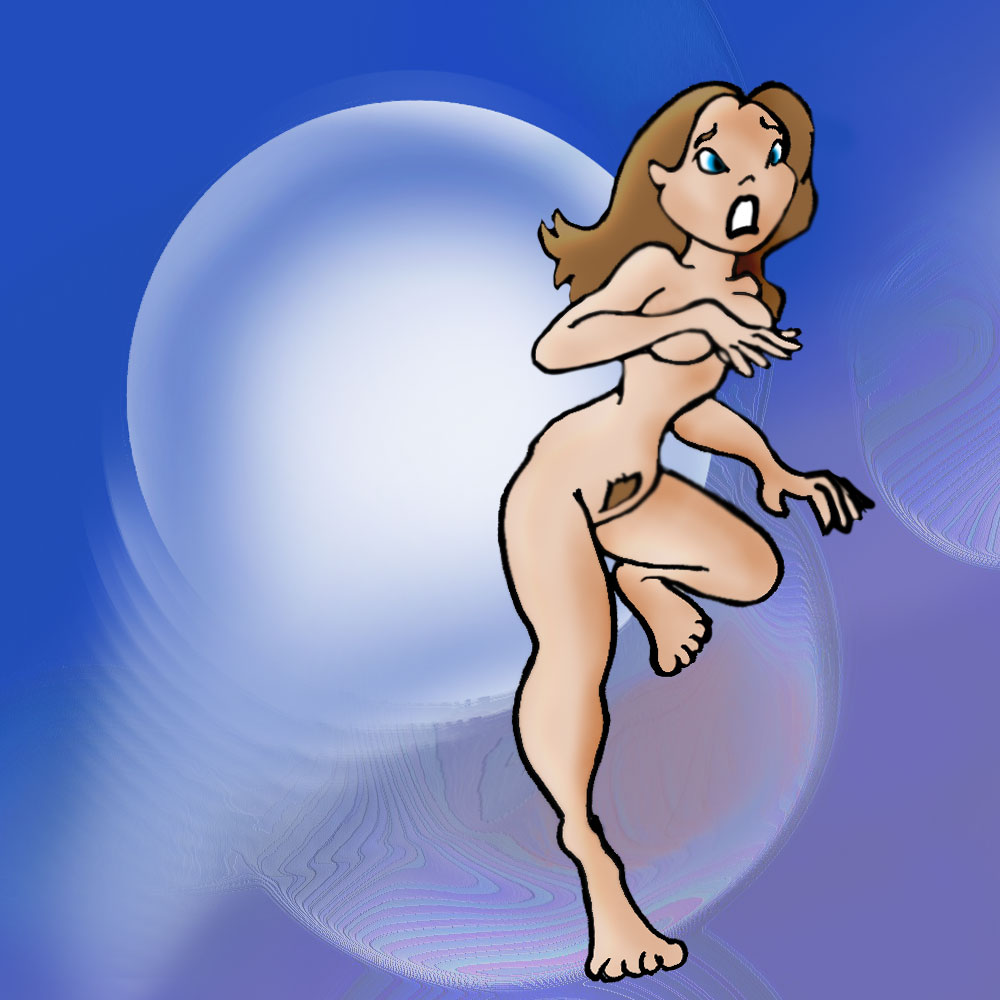 And Marie captured therein (observed by the curious cat Lilith):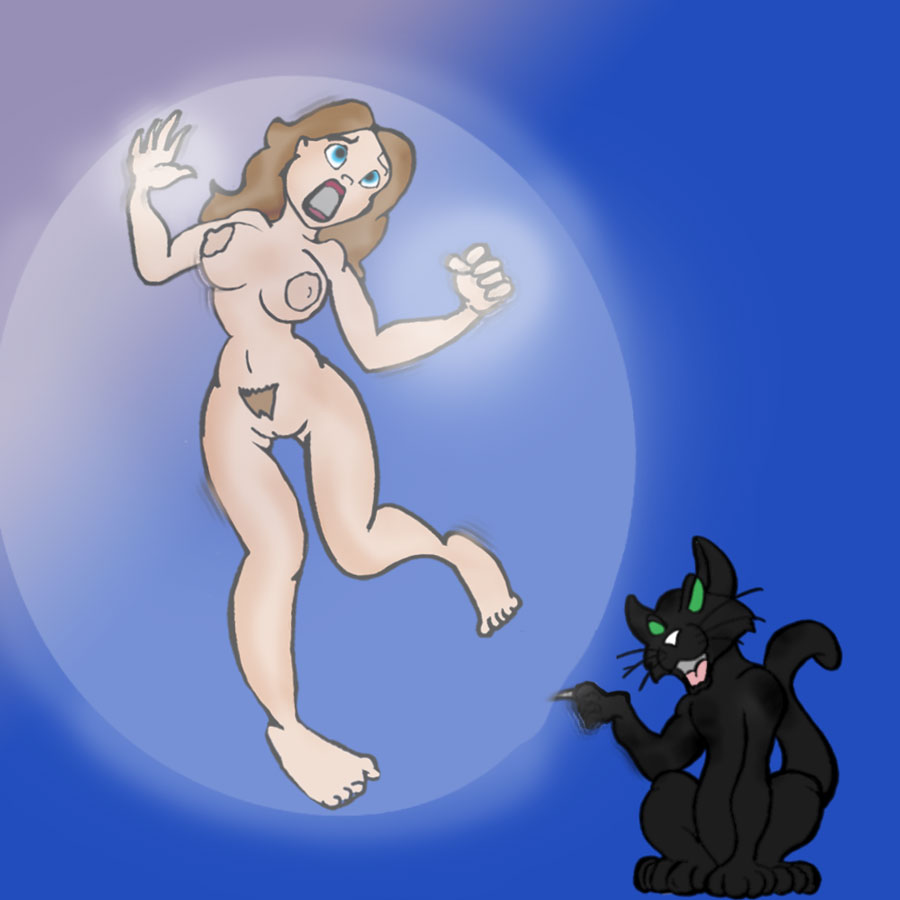 Both works Creative Commons licensed as follows:

These Marie images for EroticMadScience by Russkere are licensed under a Creative Commons Attribution-NonCommercial-NoDerivs 3.0 Unported License. Based on works at eroticmadscience.com.
Russkere's style gives a comic feel to the events that happen here which perhaps we can appreciate, even if Marie (and, of course, Taylor) cannot.
And if this sort of thing appeals to you, keep in mind that Russkere does accept commissions!