Back in September we saw a pair of the first pieces of bespoke art at Erotic Mad Science, Russkere's renderings of the abduction of Marie from Gnosis College via a sinister sphere thingy.  I'm pleased to report that KristinF has now risen to the challenge of producing two new pieces of 3D art depicting some of Marie's experiences at the other end of her long journey away, a story recounted in the Gnosis parascript Commencement.
The first of these is Decanting Marie.  Marie has finished her journey as a tube girl and is being tipped out into a bath.  (Who wouldn't like a bath after a long journey?)  In the background, other tube girls (including Bridget O'Brian) await their own decantings.  In the foreground, three bathing slaves prepare to help Marie get nice and clean (and thus ready to be put on display).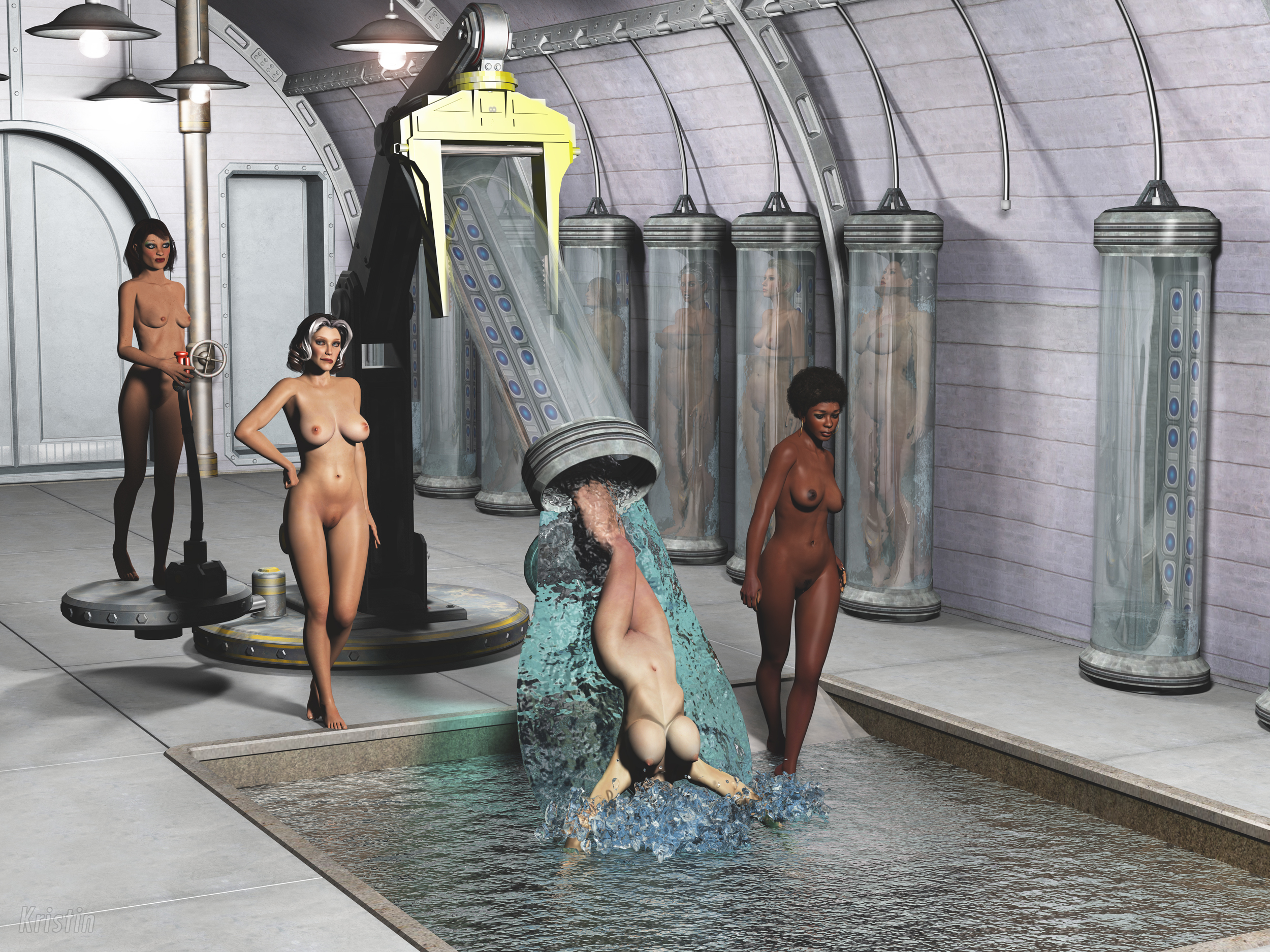 (Click on the image for full size.

Decanting Marie by KristinF and commissioned by Dr. Faustus of EroticMadScience.com is licensed under a Creative Commons Attribution-NonCommercial-NoDerivs 3.0 Unported License.)
All those sparkly water effects sure take a lot of computation to render, so (no joke) be sure to click through to appreciate Kristin's fine computer work.