More art by KristinF.  After her bath, Marie is ready for her rollout.  Literally:  she is bound inside a wheel and rolled out, a radical bondage experience designed to induce a maximum sense of helplessness and disorientation.  Naturally, it gets all kinked up further by having two rather well-endowed male slaves do the binding and rolling.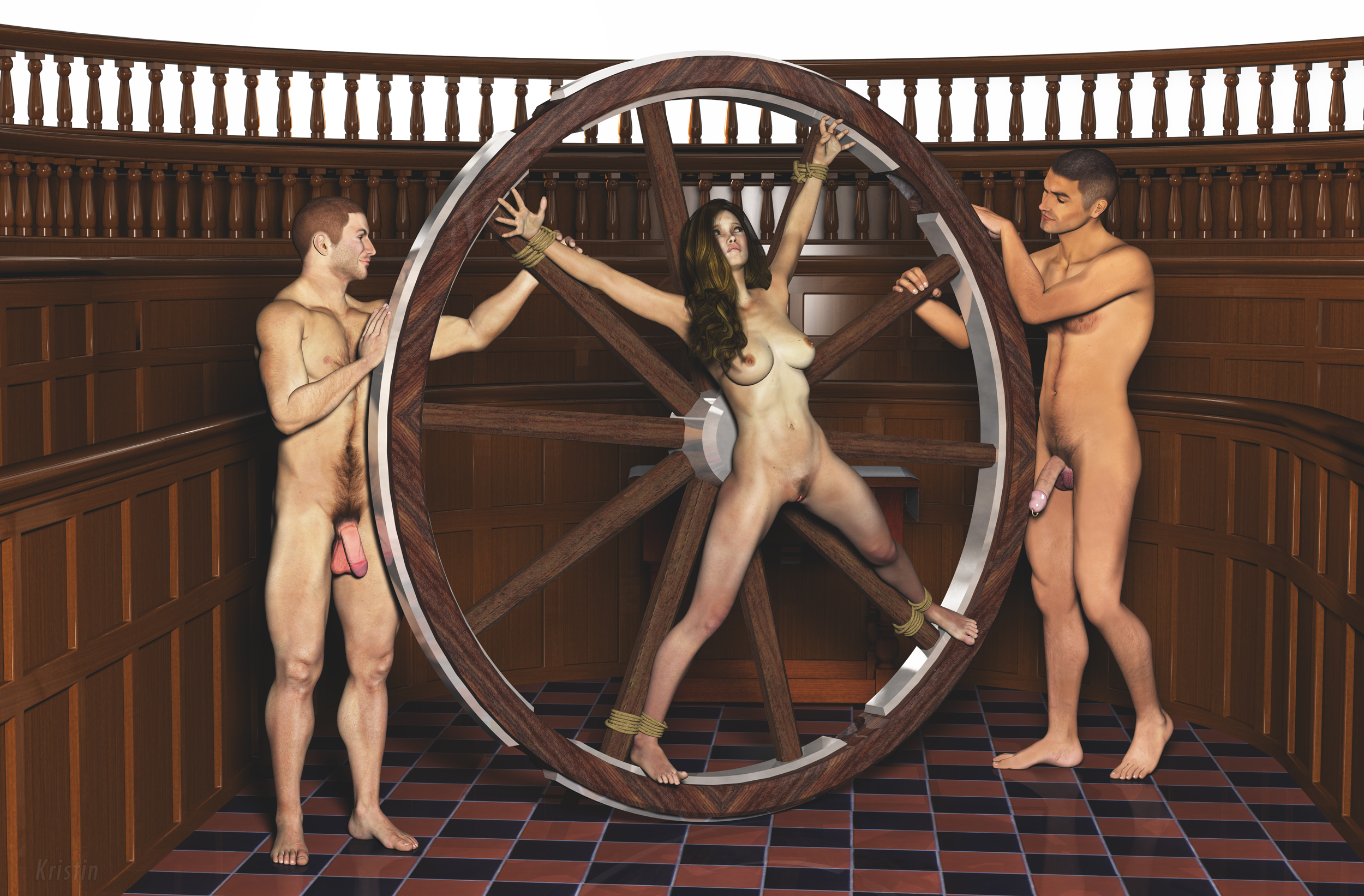 (Click on the image for full size.

Marie Bound in the Wheel by KristinF and commissioned by Dr. Faustus of EroticMadScience.com is licensed under a Creative Commons Attribution-NonCommercial-NoDerivs 3.0 Unported License.)
Kristin did good work on Marie's facial expression here IMHO, but you'll have to click through to get the detail.
Lucky (?) Marie has a would-be savior determined to get her out of bondage. Though at this point it is very unclear whether he (??) will succeed….