John Villalino has sent on a sneak peak at Final Repose, the latest chapter of his freeze-themed comic Pretty Vacant. On this page on of his heroines, Gigi, is frozen and about to be auctioned off. And I suspect her eventual buyers will not have very nice plans for her…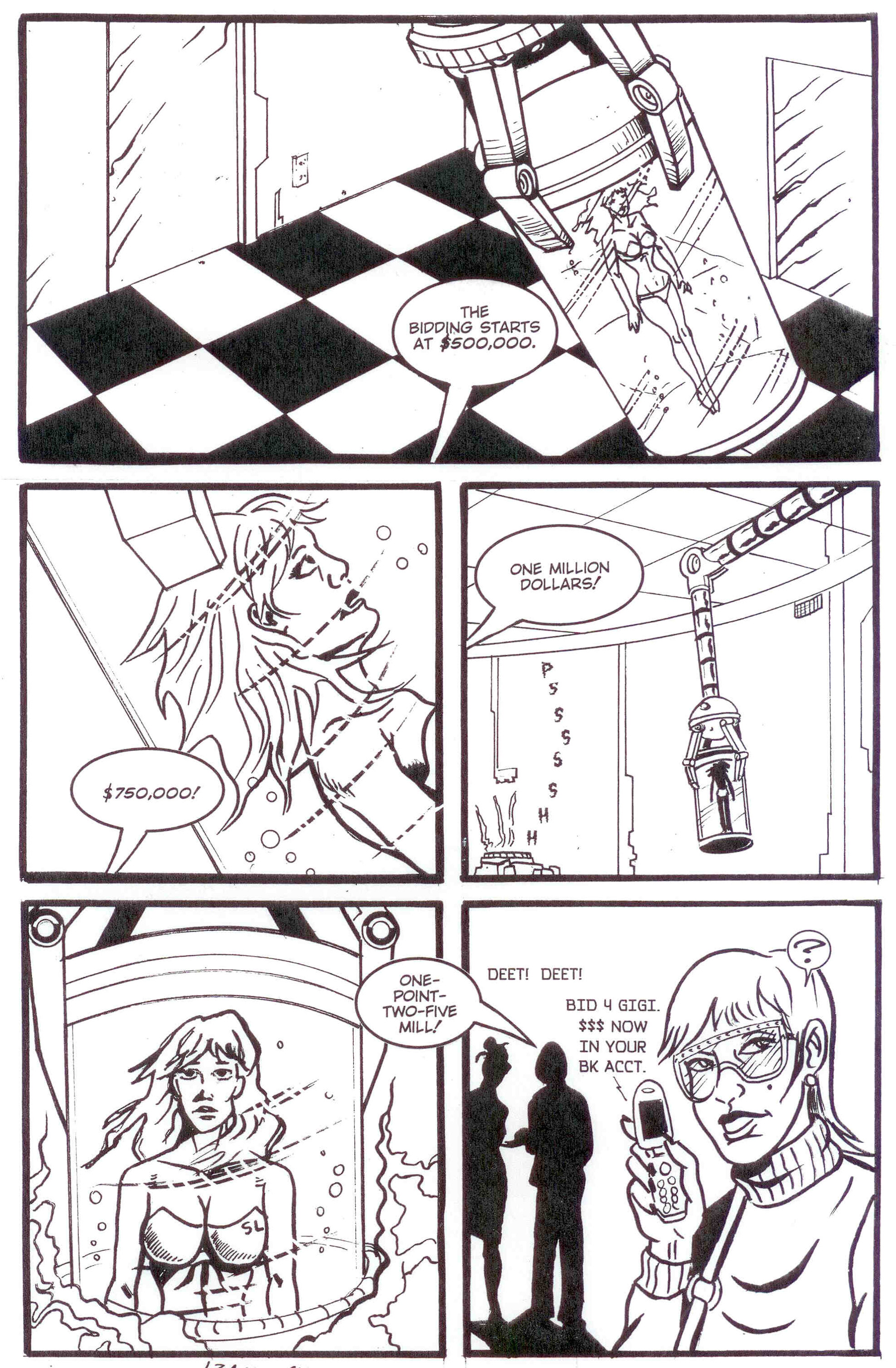 You can click through for much larger size. The image is used here with the kind permission of the creators.
Pretty Vacant is a comic book after the classic fashion, printed with ink on paper and everything, but if you surf on over to John's site it should be easy to find the means of getting touch with him and procuring your very own exciting copy. Don't miss out!