Maureen likes what she sees while she is not seen.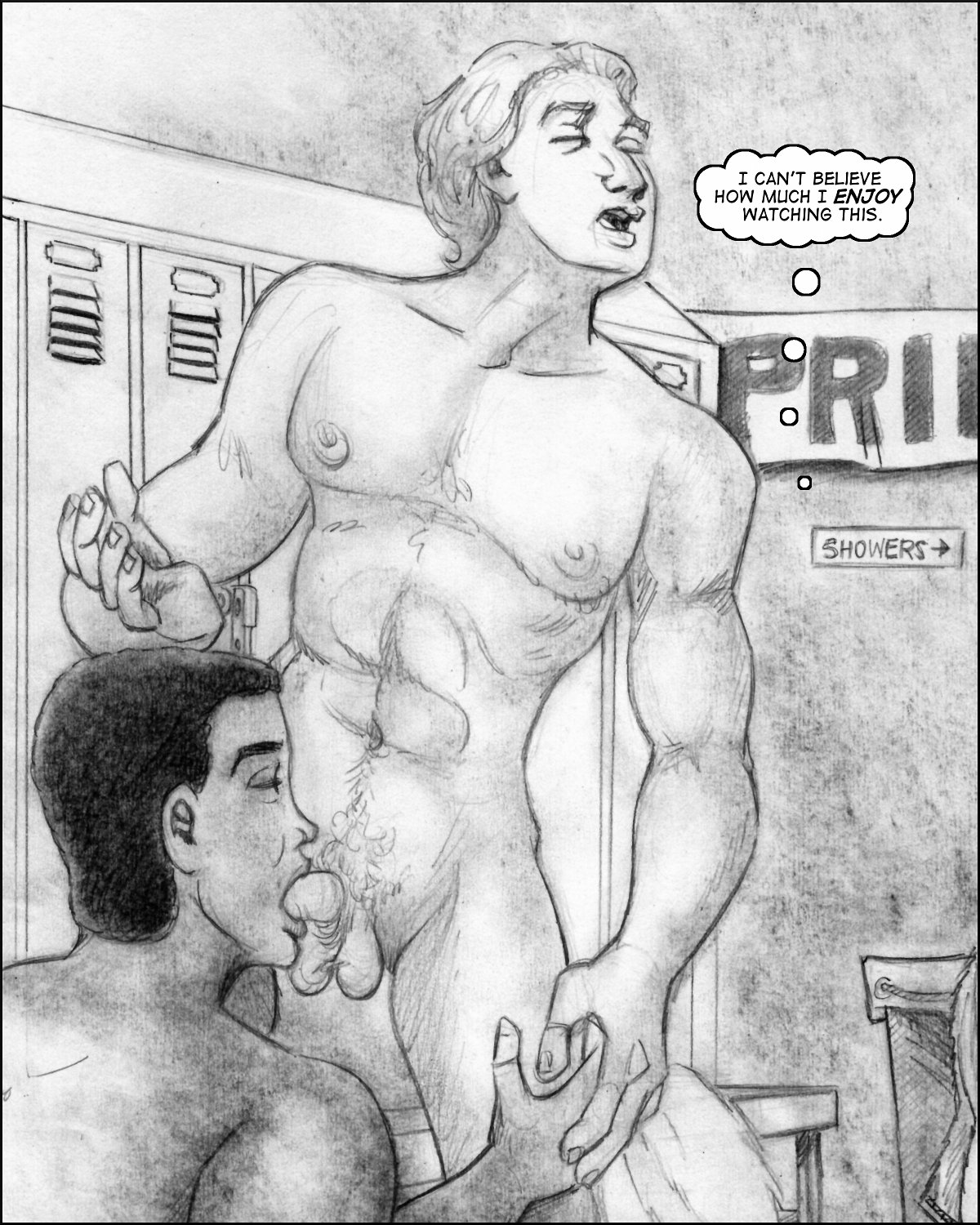 (Click on the image for larger size.

Progress in Research: Chapter Four, Page Sixteen written and commissioned by Dr. Faustus of EroticMadScience.com and drawn by Lon Ryden is published under a Creative Commons Attribution-NonCommercial-NoDerivs 3.0 Unported License.)
And while it's probably immature of me, it brings to mind Frederic Leighton's Athlete Wrestling with a Python (1888-91).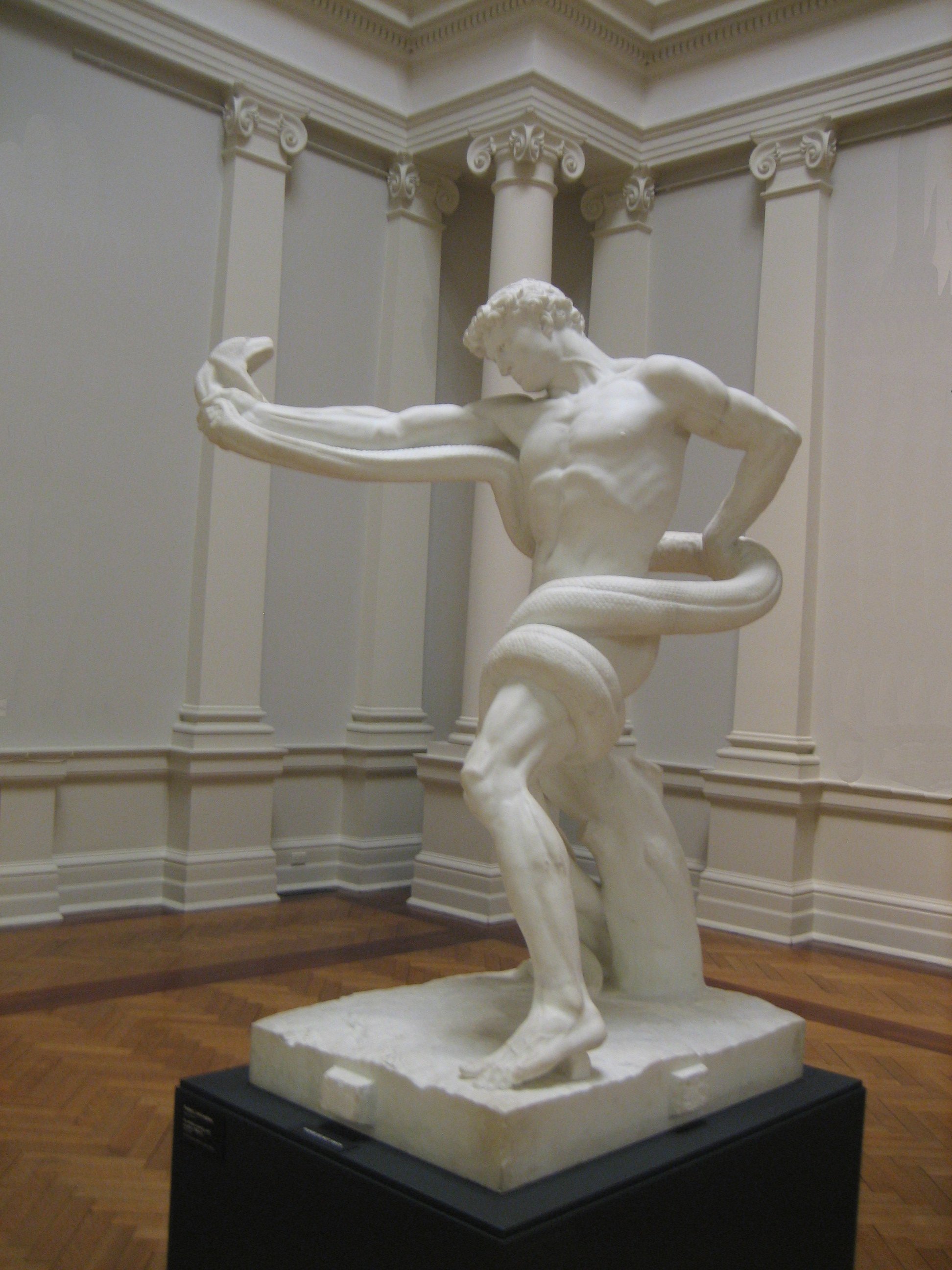 Source is Wikipedia.