Introduction
Another one by Frans Mensink, showing an actress who really needs to fire her agent.
Image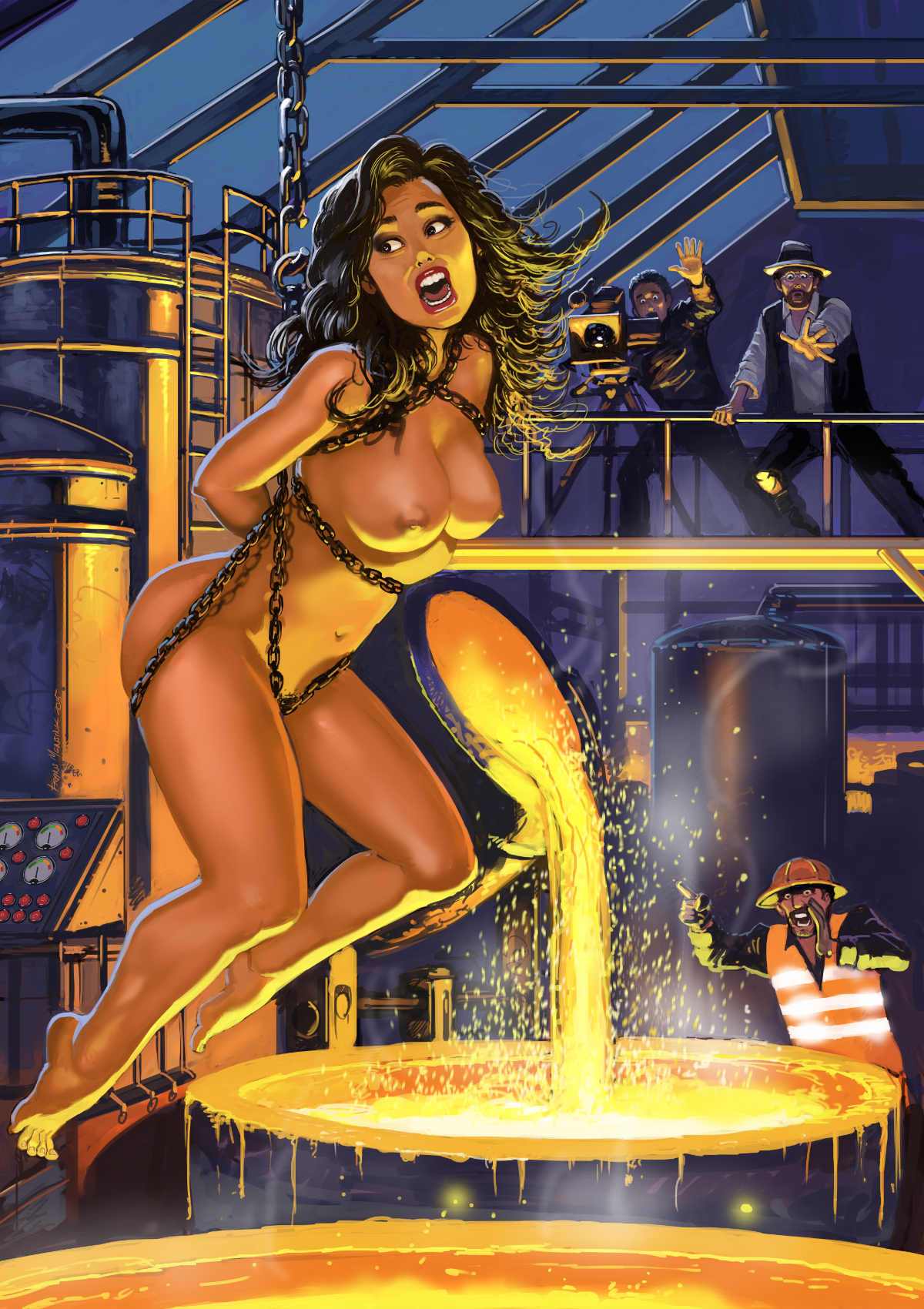 This work is licensed under a Creative Commons Attribution-NonCommercial-ShareAlike 4.0 International License.
Source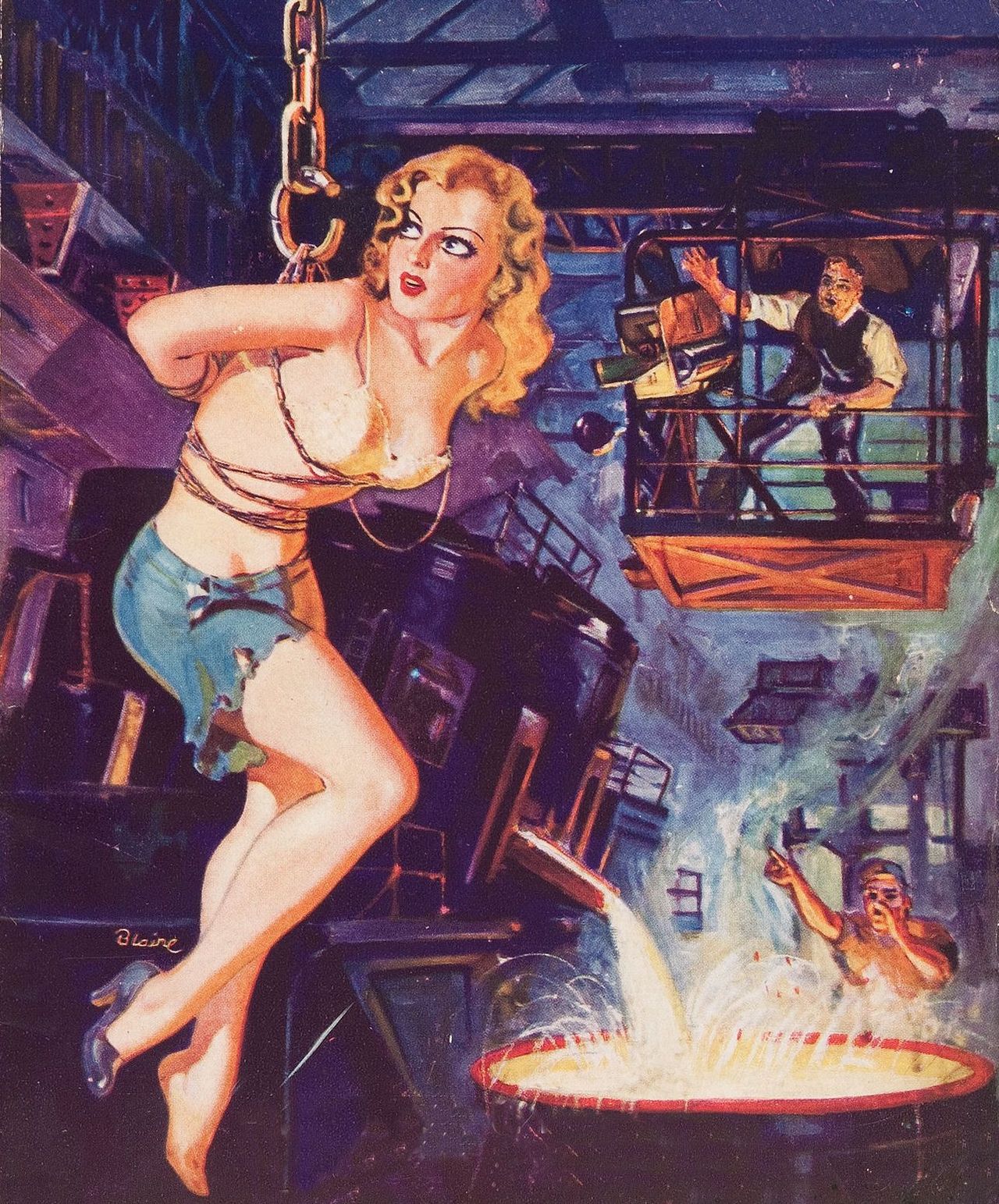 I originally blogged this in a post "Lights, Camera, Peril" at Infernal Wonders, but that post lacked much in the way of provenance. A little subsequence Internet research shows that the source of the illustration is the April 1936 cover of Saucy Movie Tales by the prolific American pulp artist Norman Saunders (1907-1989). This appears to be the unredacted cover: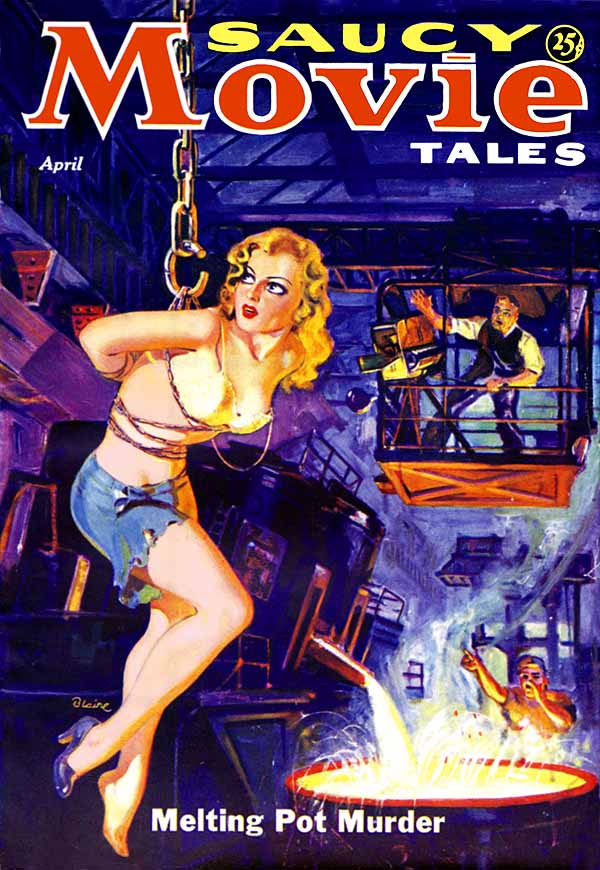 Found in this gallery at American Art Archives. There is a dedicated Norman Saunders site here.
The Artist
Frans Mensink has a DeviantArt site here and a professional site here.