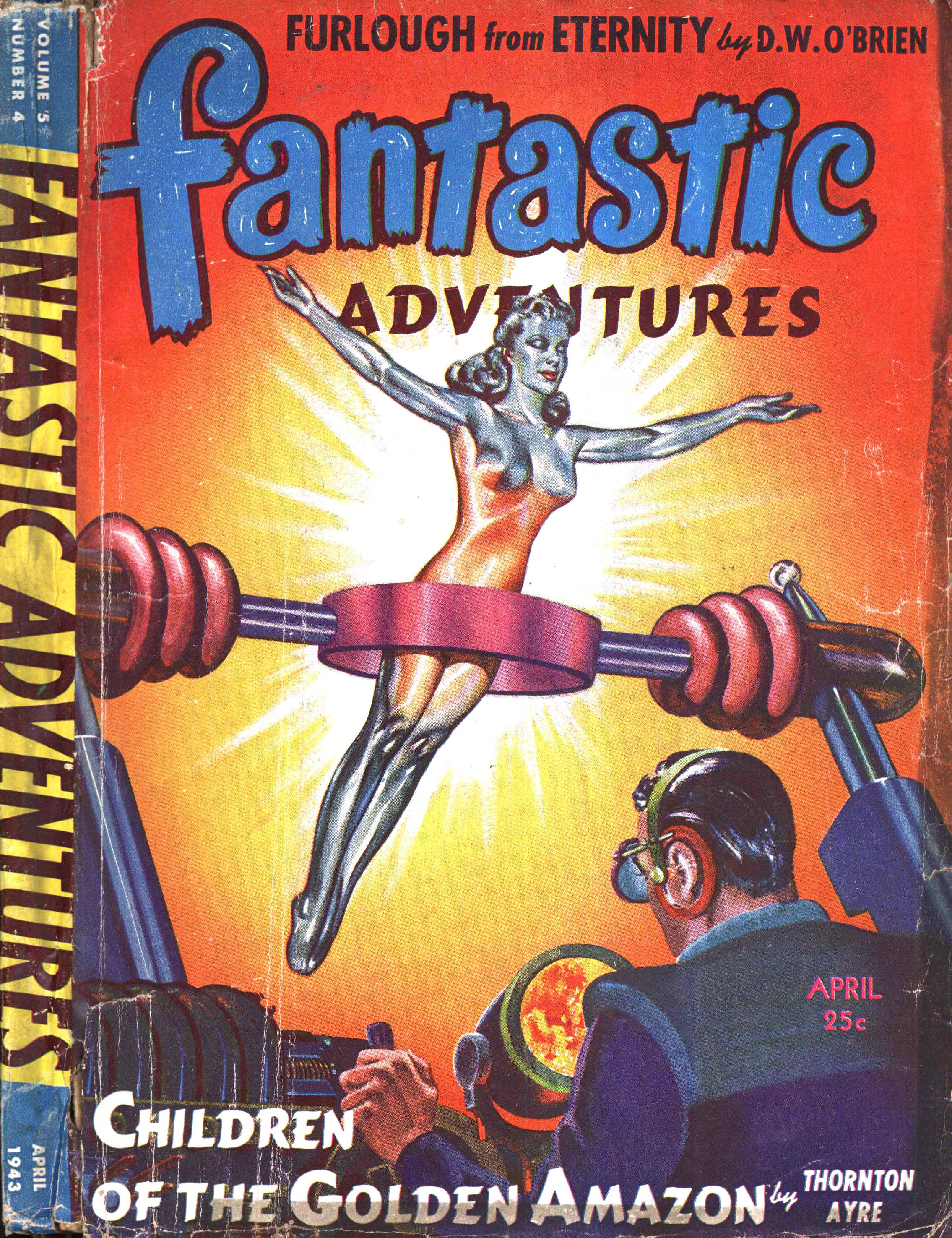 The cover illustration to the April 1943 edition of Fantastic Adventures is classic erotic mad science and was executed by the great Malcolm Smith (1910-1960), who some readers here might remember as the creator of one of the best early tube-girl images.
This issue has its share of decent interior art images, such as this one, sadly uncredited, to Harold Lawley's story "Daughters of Darkness."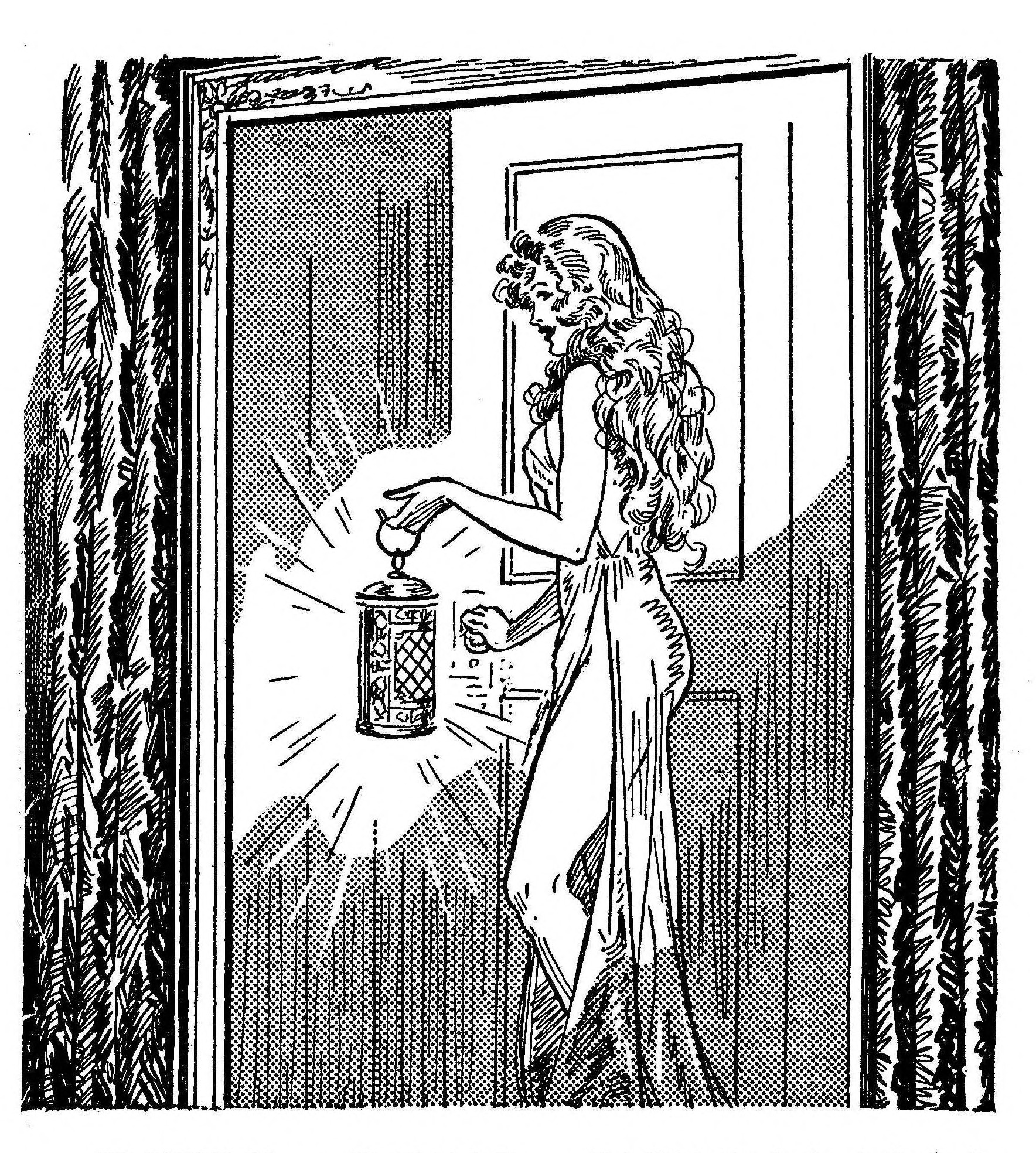 But a favorite is this one by Florence Magarian (1912-1960), illustrating E.K. Jarvis's novelette "The Curse of Many Hands."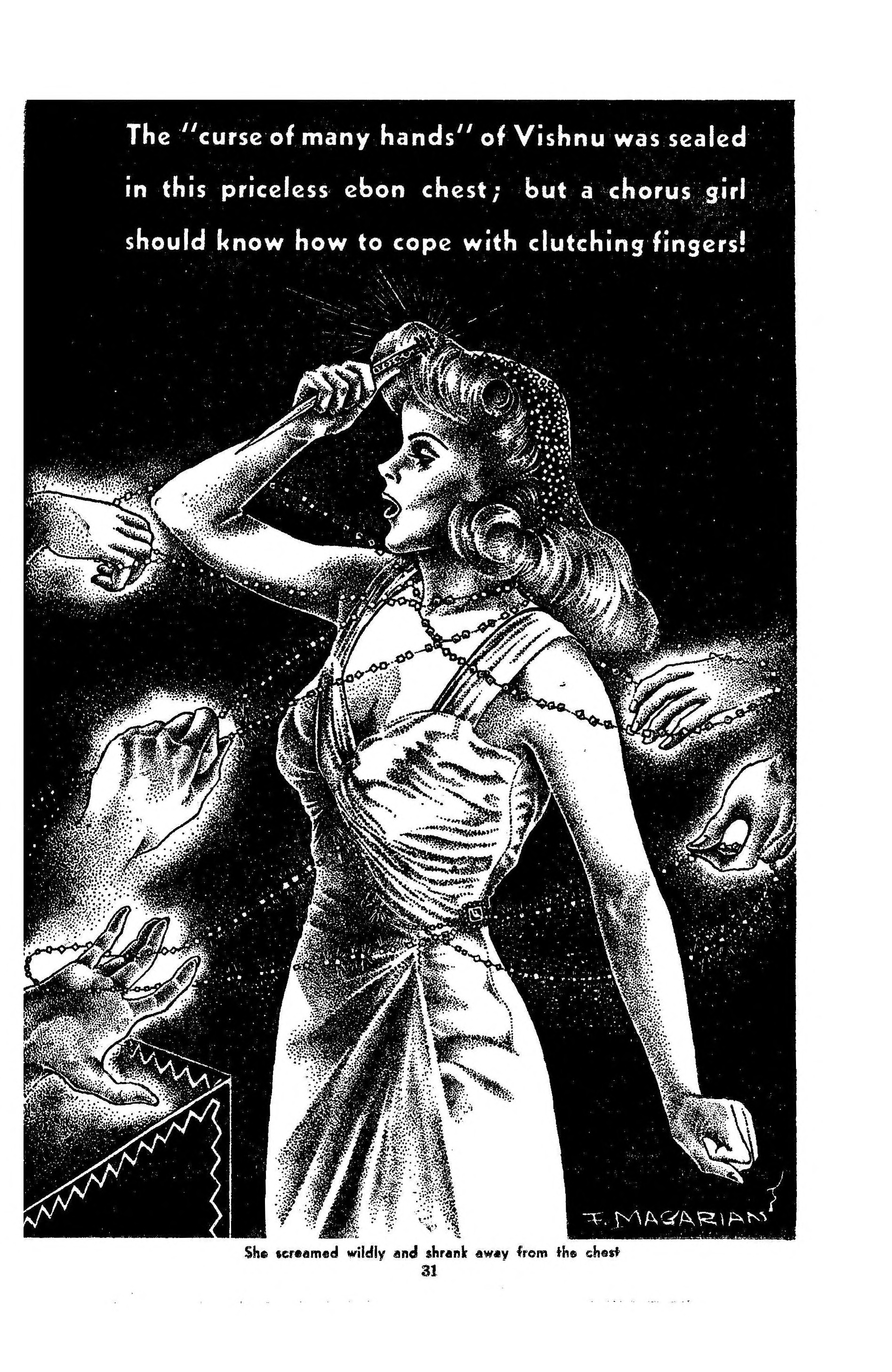 It's decent supernatural femme peril, but what really struck me was the short biographical paragraph offered to Mrs. Magarian at the ISFDB.
Florence Lillian See graduated Polytechnic High School in Los Angeles and attended the Otis Art Institute, where she met and married Albert Ararat Magarian on May 25, 1937, in Los Angeles. During the 1940s the Magarians worked as interior artists for magazines published by Ziff-Davis Productions in Chicago. Constant fear of losing her husband to service in World War II and the demanding workload of their career caused Florence to suffer a nervous breakdown. She spent the rest of her life in and out of the mental institution at Alton, Illinois, where she passed away in 1960.
Many artists have sad life stories, but this one struck me as unusually poignant.
This issue is available to be read or downloaded at the Internet Archive.