In November 1952, Science Fiction Publications, Inc. started a short-lived magazine called Science Fiction Adventures, commissioning H.R. Van Dongen (1920-2010) to do a "girl stalked by ray-gun" theme.
Well, not bad, but not enough to keep the magazine going for more than nine issues (until May 1954).
Then when Royal Publications tried launching another magazine with the same title in 1956, they decided to push the girl-versus-ray-gun thing, and this time hired Ed Emshwiller to go all-out and really light up those nipples this time.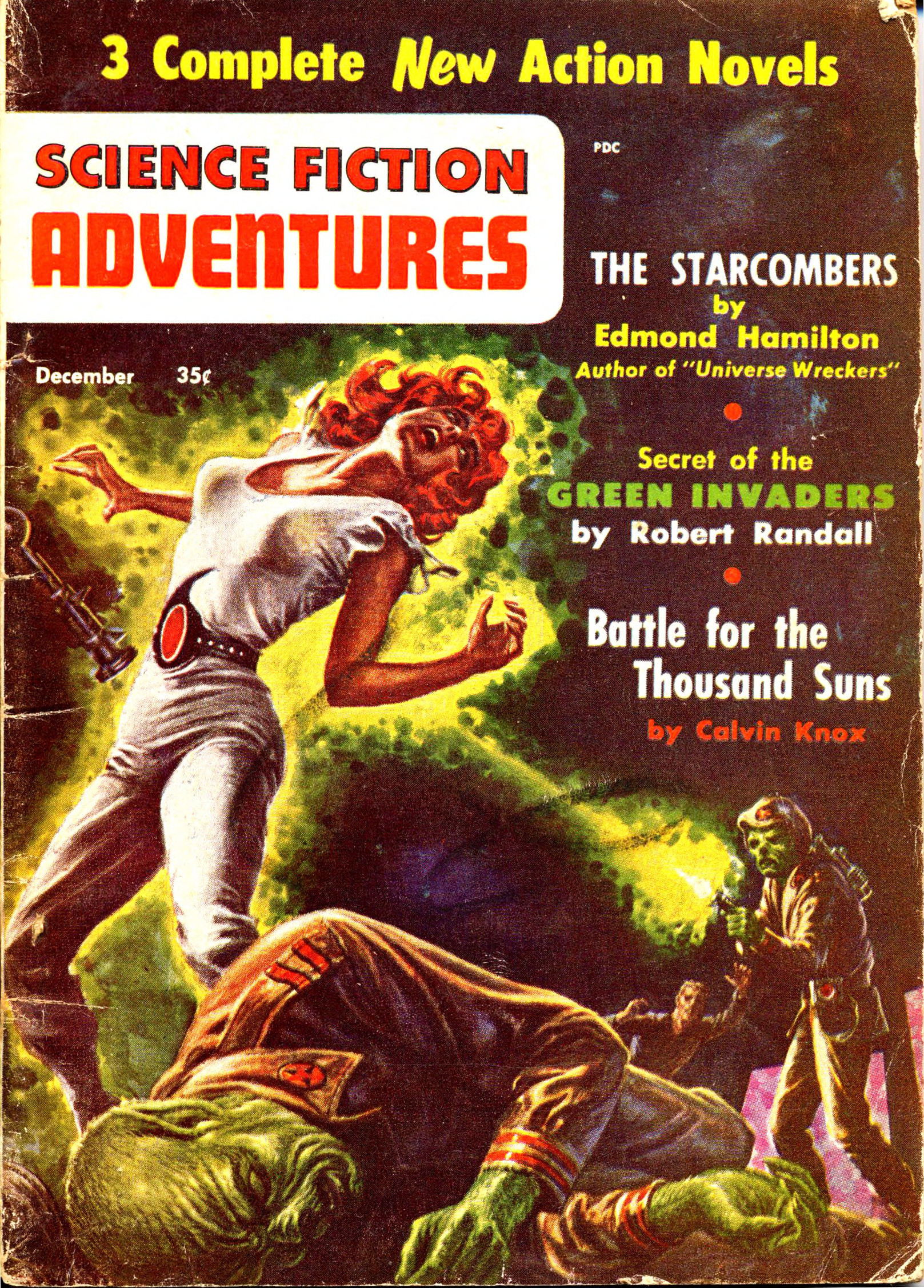 In spite of also having a short story ("Hadj") by Harlan Ellison in the first issue, this one didn't last all that long either, eleven issues folding after June 1958.
The first issues of both the first version and the second version of Science Fiction Adventures are available to read and download at the Internet Archive.