As long as we're doing some role reversals here…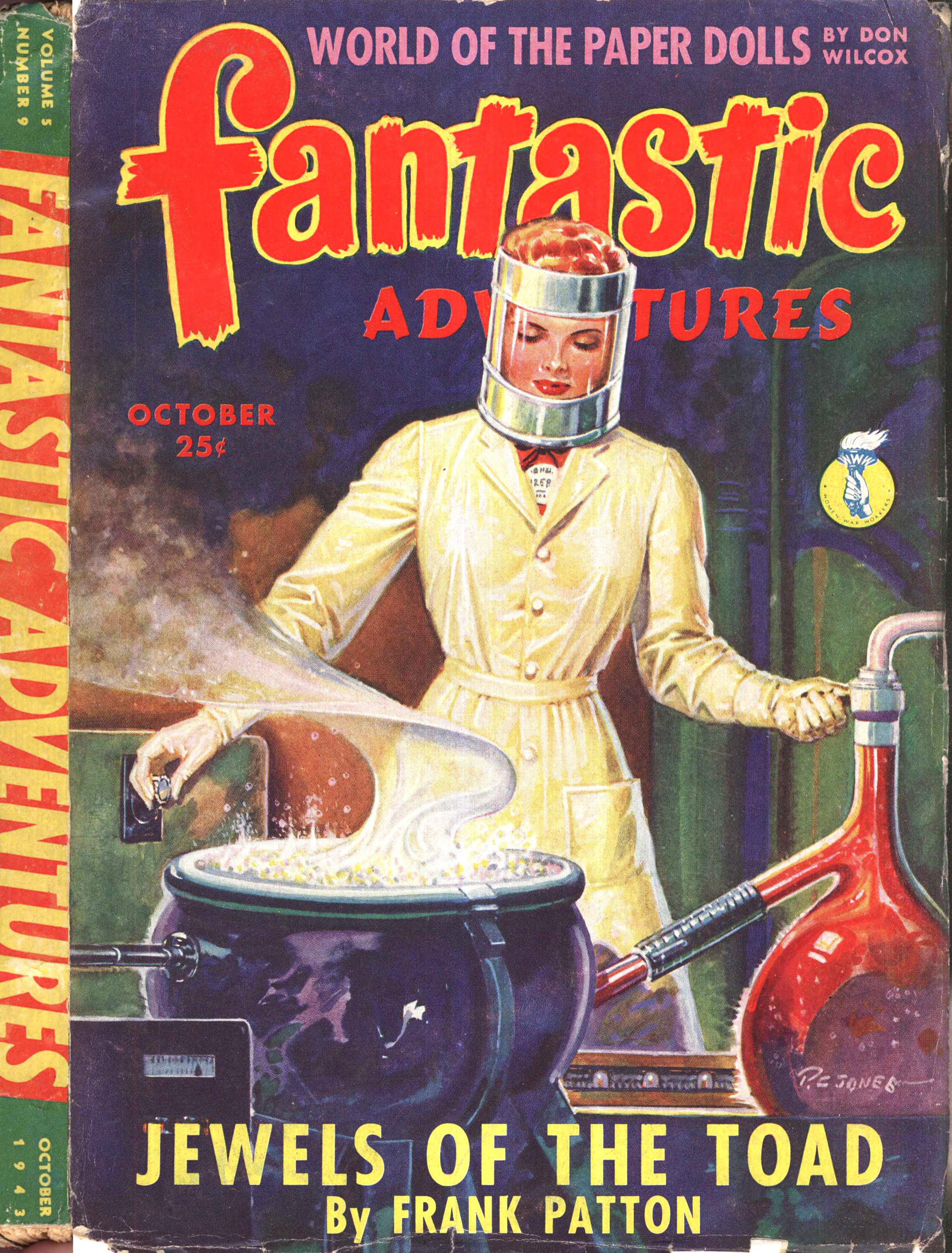 A lady scientist (mad I hope!) graces the October 1943 cover of Fantastic Adventures. She was painted by Robert Gibson Jones (1889-1969). The story which I believe it is illustrating, Frank Patton's "Jewels of the Toad," has an interior illustration by Virgil Finaly, which is typically exquisite.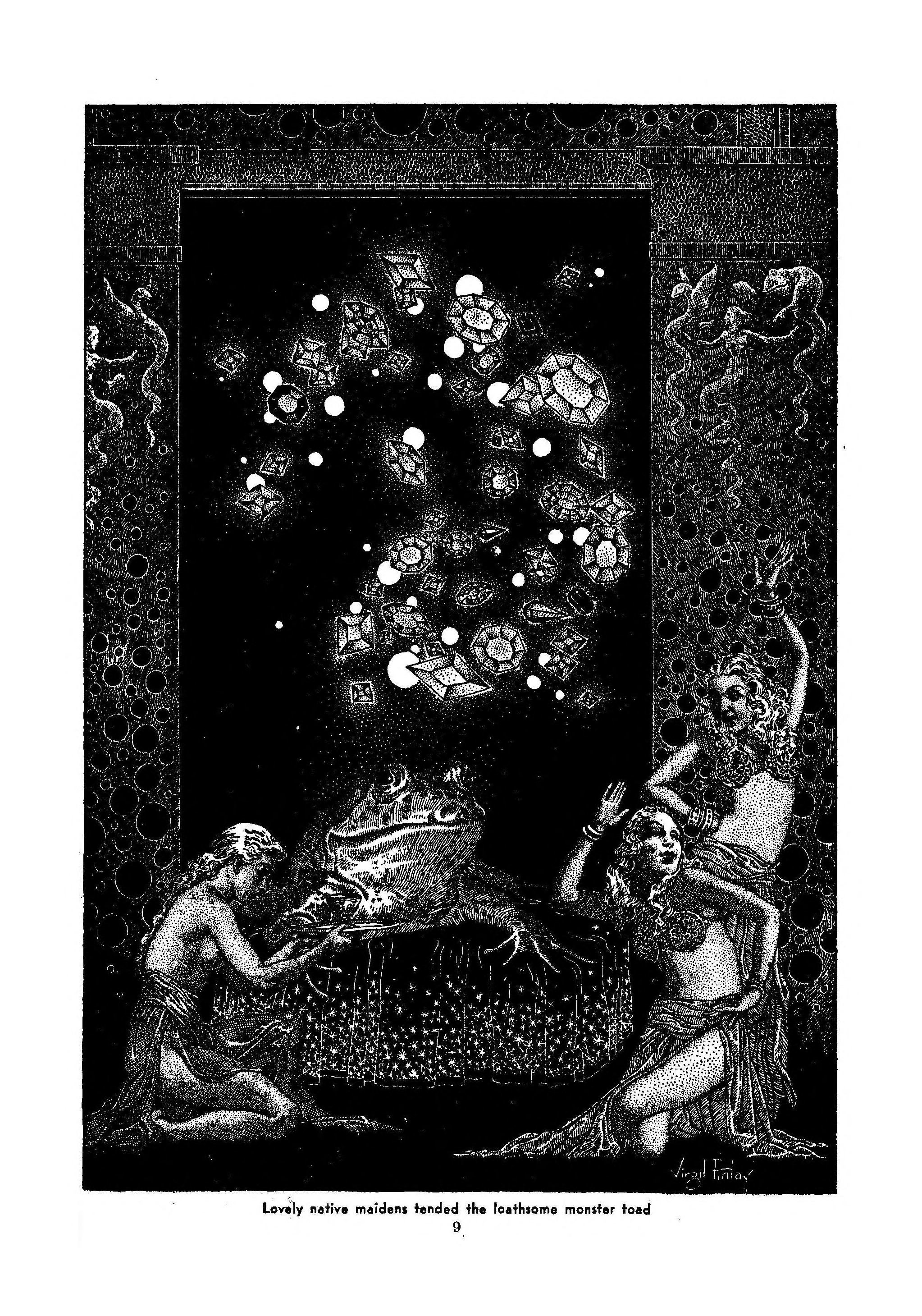 Women creating seems to have been a theme for this issue. Florence Magarian was called upon to do an illustration for Don Wilcox's "World of Paper Dolls," about a girl who makes people. (The image below is my composite across two pages).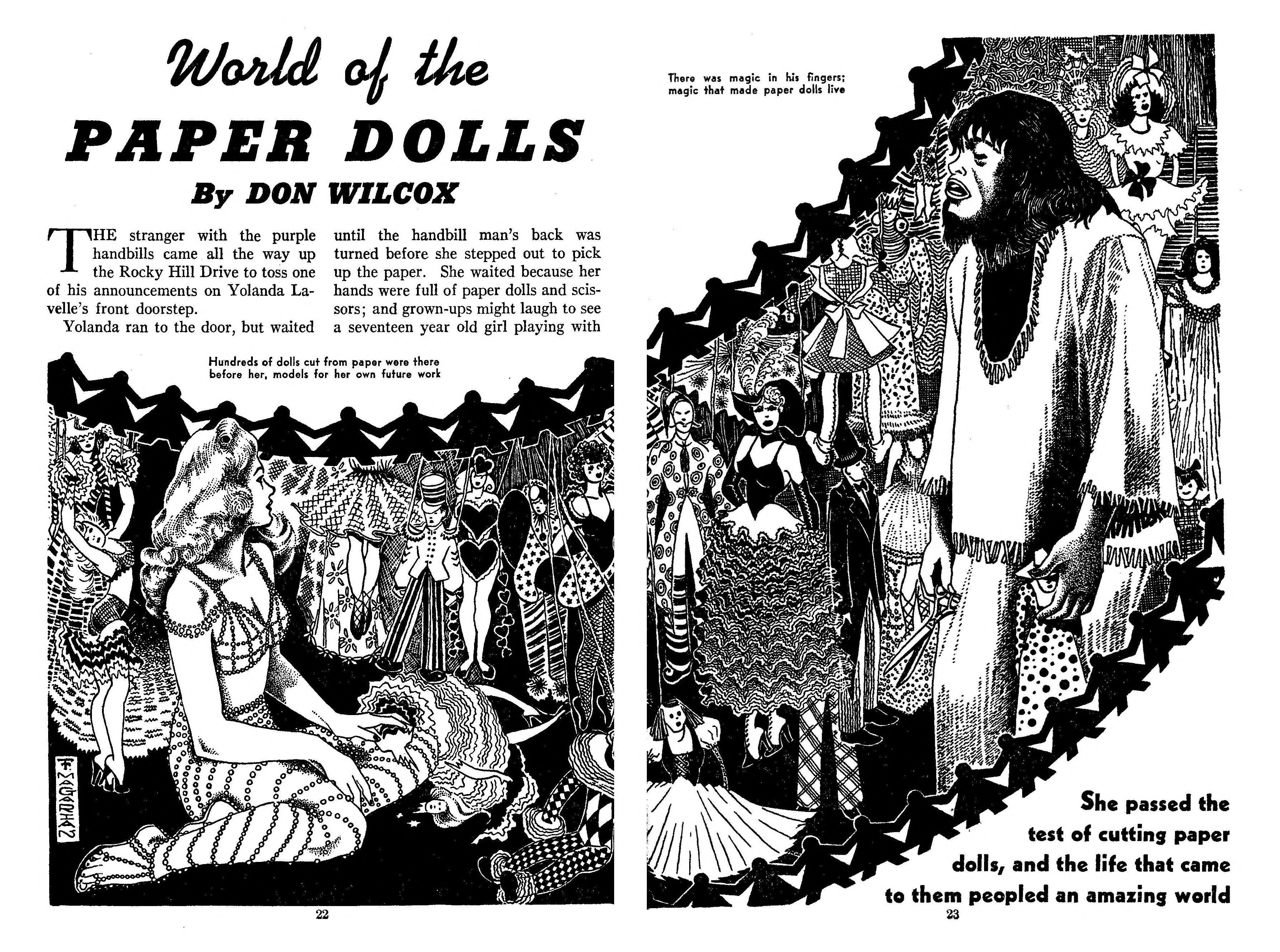 Mrs. Magarian also illustrated William P. McGiven's "Tink fights the Gremlins," a story that has (apparently) painting fairies.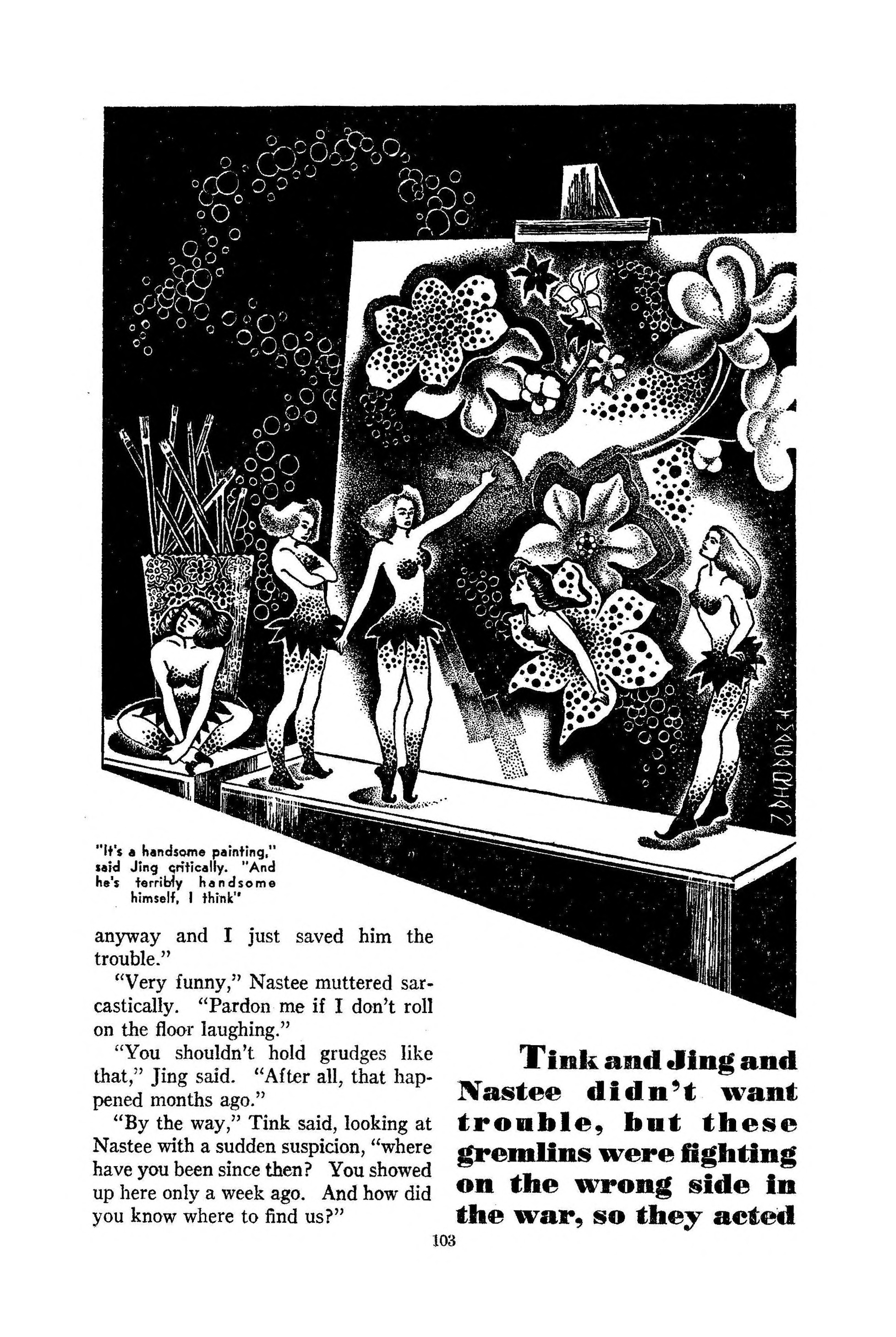 This issue is available for reading and download at the Internet Archive.
Be warned, however, that this issue contains a story titled "Mystery of the Creeping Underwear." No joke.