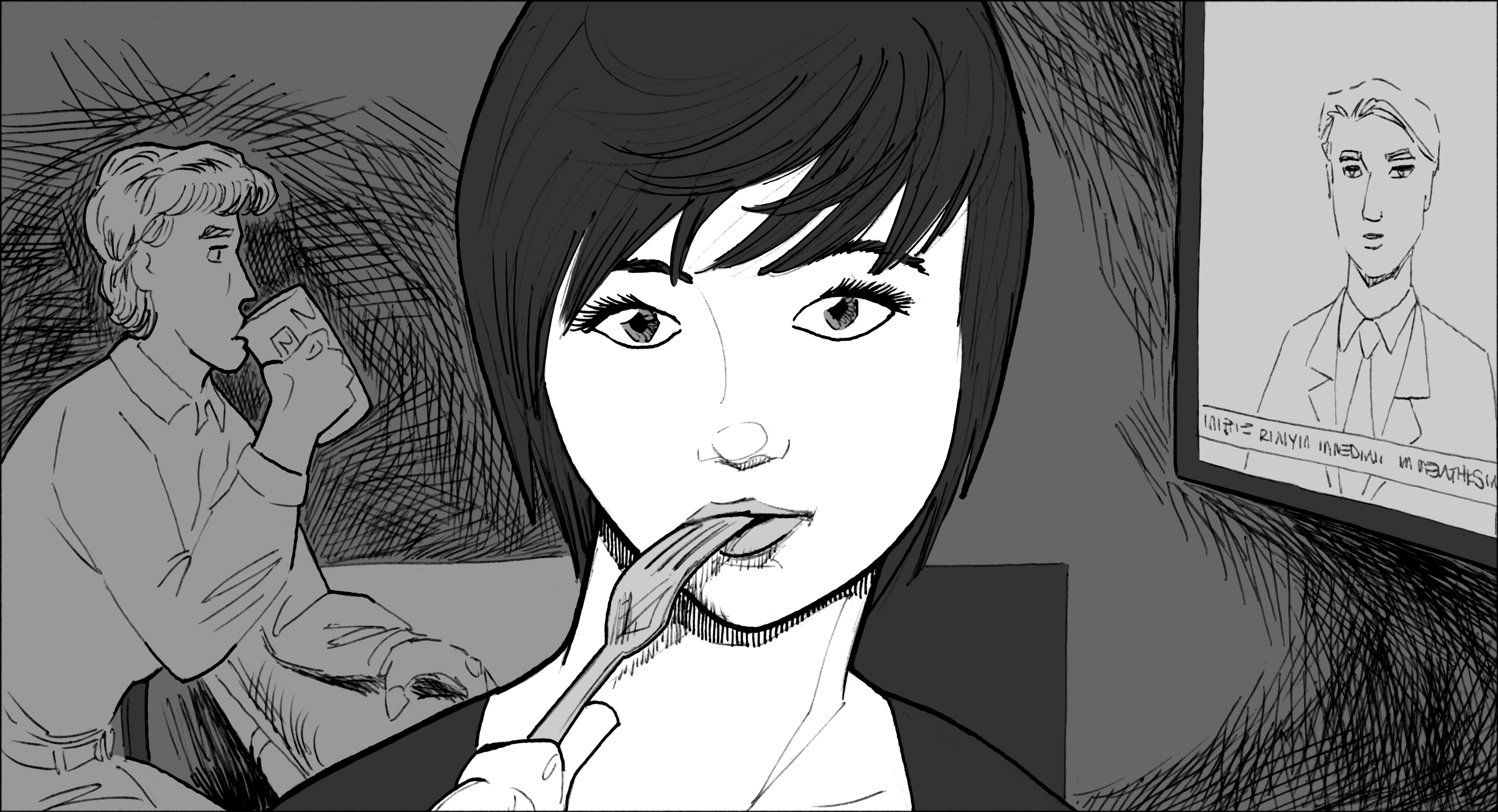 Click to load or right-click to download full-size image.
INT. OSVALDO'S – NIGHT
Toozie takes a boneless wing, dips it in sauce, and takes a healthy bite.
TOOZIE
This photo disappeared from the web by the next day, but not before it got preserved on my hard drive. And the metadata point right to your Oikos Galenou warehouse on the day of the terrorist attack.
(takes a generous swig of wine)
Do you happen to know what this creature is, Joe? Or who is going down its…gullet?
JOE
(visibly sweating)
I don't know what you're talking about.
TOOZIE
You lie badly, Joe.
JOE
Why are you doing this?
TOOZIE
Joe I assure you that I am not a journalist, a cop, or a blackmailer. I have a very different motive.
(takes another bite of chicken)
These wings really are tasty. You should try them.
JOE
I'm not that hungry, all of a sudden.
Please do not reproduce this storyboard or its associated screenplay text without permission from Faustus, who may be contacted here.